Marijuana Legalization 2015: Will Florida Finally Get Legal Pot?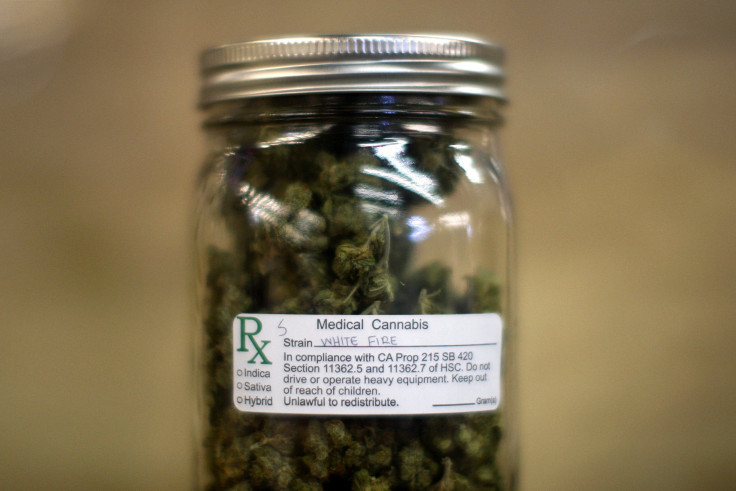 Florida marijuana proponents are moving forward with a new campaign to legalize pot after a recent push to bring medical cannabis to the state failed to pass muster with voters and state lawmakers. Replican State Rep. Greg Steube of Sarasota refiled a bill Friday to allow the medical use of marijuana. Meanwhile, supporters of a proposed ballot measure that would overhaul the state's constitution and allow legal cannabis have begun a signature collection drive.
Steube's bill would allow medical use of nonsmokable marijuana for people with various conditions, including cancer, HIV, multiple sclerosis and any terminal illness where a person has less than a year to live. Patients with prescriptions would have to keep an identification card with them and be entered into an online registry. A similar version of the bill failed to win over lawmakers last year.
Instead, state lawmakers last year passed a law authorizing a type of medical marijuana that purportedly does not get users high and is said to dramatically help children with rare types of epilepsy who suffer from seizures. But that plan has been stalled in court amid legal challenges.
Marijuana Legality by State | FindTheHome
Last year, 58 percent of state voters approved an amendment to legalize medical marijuana in the Sunshine State via a constitutional amendment. The measure needed 60 percent voter-approval to pass.
In recent months, United for Care, a grassroots organization backed by powerful Orlando attorney John Morgan has begun collecting the necessary 600,000 signatures needed to get the measure on the ballot again in 2016. Supporters said they will reach the mark.
"We're way ahead of the eight-ball this time. Last time, I was totally stressed and our staff was working 18-hour days all through the holidays and this time I believe we will have effectively put this thing to bed well before Christmas," United for Care Campaign Manager Ben Pollara told the News Service of Florida in July.
The measure claims doctors cannot order medical marijuana for children without parental approval, a contentious point for opponents of the petition during the 2014 election. It would allow patients to use medical marijuana for post-traumatic stress disorder, glaucoma and other medical conditions where a doctor believes "the medical use of marijuana would likely outweigh the potential health risks for a patient."
But critics claim the proposal is not about improving healthcare, but rather making legal marijuana more easily accessible for Floridians.
"There are still very significant, fatal flaws in it,"Drug Free American Foundation Executive Director Calvina Fay, based in St. Petersburg, said of the new petition. "They didn't change the fact that they're creating a big marijuana industry."
Proponents, however, argue Floridians should have access to safe forms of legal marijuana.
"It's too bad all this is taking so long. It's too bad lawmakers didn't see the light last year and pass a solid medical marijuana law," wrote a columnist for the Sun Sentinel in June. "It's too bad the people of the great state of Florida have to finish the job."
© Copyright IBTimes 2023. All rights reserved.