Marijuana Tourism Kicks Into High Gear In Colorado Over 420 'Holiday'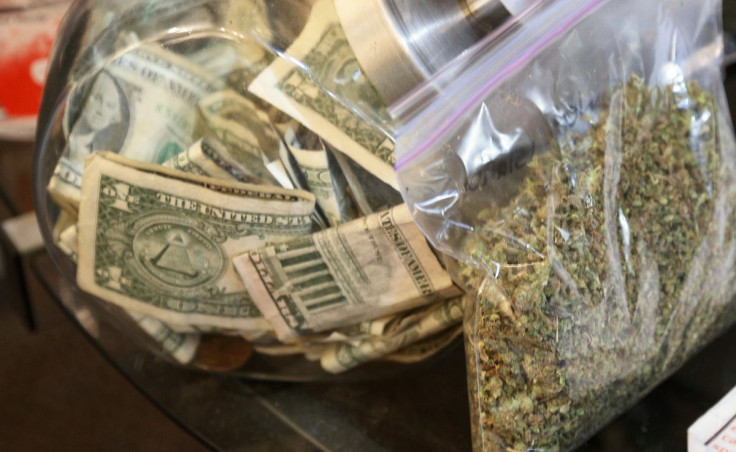 Colorado is going to pot, and it has high hopes you'll help blaze the trail.
The blogosphere has for months been rife with commentary about the rise of so-called "marijuana tourism." Many bloggers and commenters have noted how the niche industry will boost Colorado arrivals in 2014, bringing glassy-eyed out-of-staters to the state in droves to sample the hundreds, if not thousands, of strains of marijuana sold legally there. While the anecdotal evidence is abundant, travel search engine Hotels.com has finally put some hard figures to the supposed trend.
According to statistics released last week, searches for hotel stays in Denver over the annual "pot holiday" on April 20, commonly known as 420, increased by 73 percent year-on-year. Meanwhile, searches for Denver hotels in the first quarter of 2014 increased by 25 percent when compared to the same period in the previous year.
Interest in hotel bookings in Colorado, as a whole, increased by 78 percent from April 18 to April 20 and by 7 percent overall for the first quarter of 2014. Whether these bumps have anything to do with marijuana remains somewhat speculative, but the high numbers suggest that the Centennial State will indeed see hordes of visitors this coming weekend.
One thing you can be absolutely certain of is that the budding entrepreneurs of Colorado will be waiting with open arms to welcome visitors.
Ever since Colorado opened its first recreational marijuana shops at the start of the year (to anyone 21 or older), an explosion of new products catering to locals and tourists alike hit the market. There are weed maps for your phone, weed-infused candies and cooking oils, and even marijuana vending machines. Hotels like the Adagio have transitioned into "bud and breakfasts" to provide marijuana-friendly lodging, while tour operators have sprouted like weeds to teach visitors the ins and outs of the emerging industry.
All of Colorado's "ganjapreneurs" have big plans for this coming weekend when the 420 Rally takes over Civic Center Park from April 19 to April 20. Organizers expect the landmark celebration to attract a record 100,000 cannabis enthusiasts to downtown Denver with a lineup of events that includes political speeches, demos on marijuana culinary products and live music from the likes of Wyclef Jean and B.O.B.
"While this year's rally is still a celebration of the marijuana culture and a protest against the federal prohibition against its use, our goal is to create a positive environment for users to share stories, learn about the industry and create informed opinions on the remaining issues facing the industry," said Miguel Lopez, original founder and emcee of the Denver 420 Rally.
Last year's rally ended in chaos after a shooting left three injured and dozens more running for safety. Denver Police gave assurances that they would have additional officers on the streets this year to help with crowd control. Organizers also guaranteed that the 2014 rally will be different and feel "less like doing something wrong while your parents look the other way, and more like a celebration of how grass roots organizing can effect change."
The 420 Rally is but one of a host of events set to mark Colorado's first April 20 after the legalization of recreational marijuana shops. My 420 Tours, "America's First Legal Marijuana Tourism Company," will host World Cannabis Week from April 16 to April 20.
"World Cannabis Week is slated to be the next South By Southwest of cannabis conferences, festivals and events," JJ Walker, owner of My420 Tours, boasted. He said the Denver-wide interactive experience was for consumers and retailers alike, and would feature a business-to-business industry trade show, cannabis workshops, networking events and nightly sponsored parties with "celebrity appearances."
Though World Cannabis Week is billed as the "largest cannabis celebration in the world," you won't find any information about it on tourism websites created by the State of Colorado or City of Denver. Both have resisted promoting marijuana tourism from the outset.
But perhaps they don't need to. The media's fascination with the topic provides more free publicity than Colorado could ever hope to pay for. And though mum is the word for tourism officials, other elements of the state government have made it abundantly clear to would-be visitors that they're prohibited from smoking in public parks, national forests, monuments and ski areas. It's also illegal to transport the drug across state lines or even bring it into the Denver International Airport, though Colorado Springs Airport and Aspen-Pitkin County Airport have installed "amnesty boxes" where travelers can dispose of any greens left in their possession.
Everyday use of marijuana, after all, is still technically illegal under federal law, while the particulars of Colorado's new law remain shrouded in a green haze.
© Copyright IBTimes 2023. All rights reserved.