Mark Ruffalo, Tiffany Haddish, Sarah Silverman, Amy Schumer Go Nude For Naked Ballots PSA
KEY POINTS
Several celebrities including Tiffany Haddish, Mark Ruffalo, Sarah Silverman and more went nude for the naked ballot PSA
The celebrities encouraged everyone to follow the instructions in their ballots properly
Voters from Pennsylvania and 15 other states have to insert their ballots in two separate envelopes so their votes will be counted
Tiffany Haddish, Mark Ruffalo, Josh Gad, Sarah Silverman, Amy Schumer and more went nude for a PSA about naked ballots.
Many celebrities are currently encouraging the people to vote in the upcoming election. Several of them even collaborated on a new PSA in which they went nude to raise awareness about the so-called "naked ballots."
Several states including Pennsylvania introduced a new rule to voters. Those states will send out an extra "secrecy" envelope with all their mail ballots, and voters have to include that envelope when they return their ballots. Failure to do so is an error called "naked ballot" and the votes will be void.
The "naked ballot" rule could lead to thousands of votes getting rejected, NPR reported. That's why Hollywood celebrities are doing their part to raise awareness about it.
"I'm naked," Chris Rock said in the clip.
"I'm completely b--t a-- naked," Haddish added.
"Did you know that ballots could be naked?" Ryan Bathe asked.
Silverman appeared in the clip with her hands covering her bosom. She addressed those who are voting by mail saying, "If you don't do exactly what I tell you, your ballot could get thrown out." The video then proceeded to show the celebrities giving instructions on how to do it correctly.
First, they encouraged the voters to read the instructions well and follow them carefully. Chelsea Handler emphasized that if it instructs one to use a black pen, then one should use a black pen.
The celebrities then stressed in the PSA the need to insert the mail-in ballots properly. They warned voters from Pennsylvania to put their ballots into two envelopes. Otherwise, it's called a naked ballot.
Aside from Pennsylvania, voters from 15 other states are required to insert their mail-in ballots into two separate envelopes in order to be counted.
"Naked ballots — you don't want one of those!" Handler said in the clip.
"Number three. Mail your ballot in as soon as you can," Gad chimed in.
Ruffalo, Rock, Haddish and Bathe all spoke about the urgency of mailing the ballot in the post office as soon as possible
The celebrities ended the PSA by encouraging the people to vote.
The short clip also featured Sacha Baron Cohen as his iconic character, Borat.
Last week, 21, a Democratic councilwoman at large for Allegheny County, and her colleagues went topless for an awareness campaign about naked ballots. They urged the public to "don't mail in naked ballots" because they don't count.
"Immediately when I heard the term naked ballots, and being a woman in the male-dominated environment of politics, where they are always trying to control our bodies, I thought, 'Why not take some control back? And also get the voters' attention," Hallam told The Guardian.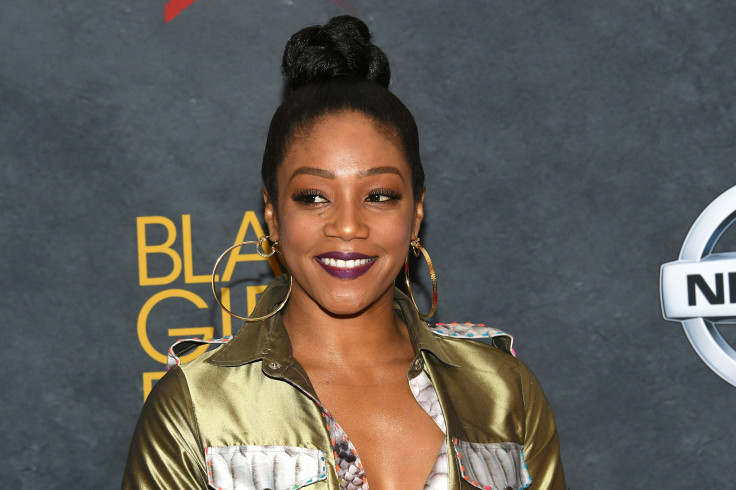 © Copyright IBTimes 2023. All rights reserved.
FOLLOW MORE IBT NEWS ON THE BELOW CHANNELS