'Married At First Sight' Divorce: Jason And Cortney Split After Nearly 5 Years
"Married at First Sight" Season 1 ended with Jason Carrion and Cortney Hendrix staying together, and their marriage lasted for nearly five years. However, Cortney revealed Thursday that they filed for divorce.
Cortney posted on Instagram to let fans know that she and Jason filed for divorce last month and had been separated for about six months. She noted that this was a difficult decision, and the two even considered dating again. However, they ultimately decided to break up.
"We have decided together to move on in different paths, but that doesn't mean we don't have a love for each other. He will always have a special place in my heart and life," she wrote. "We do love you all and appreciate the support that you have shown us from the beginning."
Jason and Cortney were married in March 2014 during the first season of "Married at First Sight." Three experts paired them up based on what they wanted in a partner, and the two met at the altar. The two had immediate chemistry, and it was not surprising when they decided to stay together at the end of the season.
The divorce announcement ends months of speculation from fans. The two haven't posted much on social media together, and their posts seemed to consistently show them in different cities at the same time. They'd both stopped wearing their wedding rings in photos as well.
In August, the two claimed that fans were reading into their social media posts too much. They assured followers that they were still together.
However, on Valentine's Day, Cortney posted a photo of herself holding a pitcher of Bloody Mary with the caption, "Me and bae on Valentine's Day." She turned the comments off for that particular post.
Several other couples from "Married at First Sight" remain married. Jamie Otis and Doug Hehner, who share a daughter, are now the longest marriage from the Lifetime reality show. They also married in Season 1 and appeared with Jason and Cortney on the spinoff "Married at First Sight: The First Year."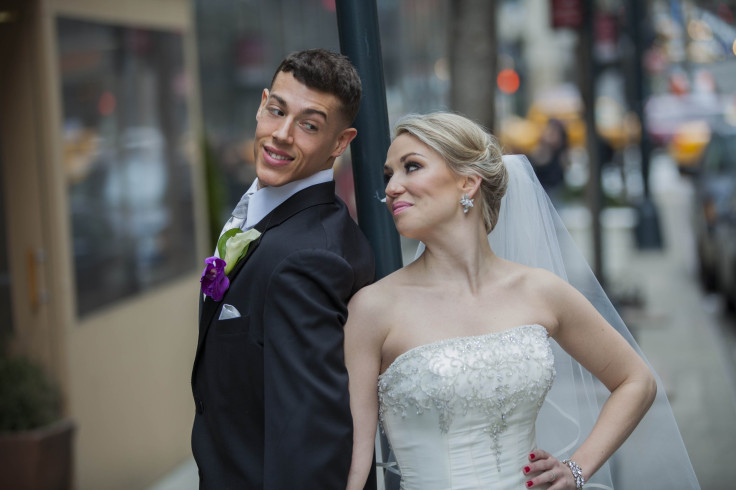 © Copyright IBTimes 2023. All rights reserved.