Martha Stewart 'Sort Of Lost Interest' In Her Sports Illustrated Swimsuit Cover Before Its Release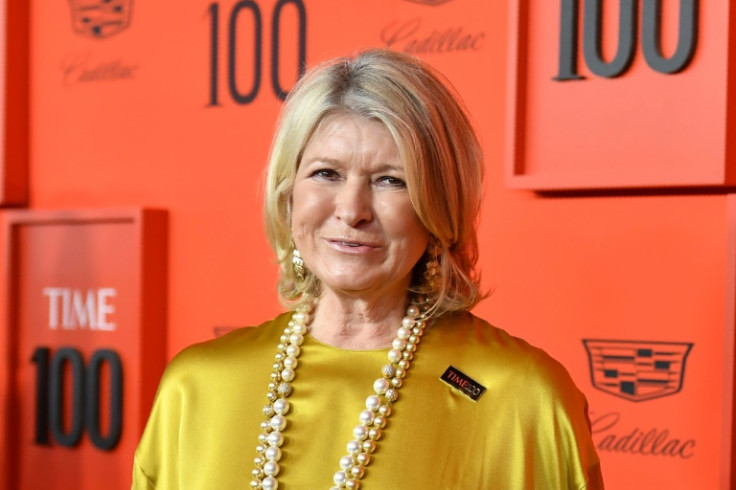 KEY POINTS
Martha Stewart said she thought shooting a Sports Illustrated Swimsuit cover at her age was "a big deal"
She shared that they kept it under wraps for so long that she forgot about it until it was released
Stewart said the response to her glam shots has been "phenomenal"
Martha Stewart got candid about her historic Sports Illustrated swimsuit shoot.
The business and lifestyle mogul, who was featured on the cover of the recently released 2023 Sports Illustrated Swimsuit issue alongside Megan Fox, Kim Petras and Brooks Nader, revealed that she had to keep her cover secret for so long that she almost forgot about it until it was released.
"I thought it was a big deal, but we'd been quiet [about it] for so long, I'd sort of lost interest until it came out," Stewart told Page Six Style at The Sesame Workplace Annual Gala earlier this week.
But it seemed the wait was worth it as the cookbook author said that she was "astonished" by the public's response to her glam shots for the magazine.
"It's been a phenomenal response," she continued. "Really phenomenal, and how lucky! It was a lot of work, and it was fun, and I think Sports Illustrated and my team and I are quite astonished."
The 81-year-old TV personality became the oldest model to ever appear on the cover of the magazine when she covered the 2023 Sports Illustrated Swimsuit issue in a plunging one-piece.
In her cover story interview, Stewart shared her reaction after learning that the magazine wanted her on the cover.
"When I heard that I was going to be on the cover of Sports Illustrated Swimsuit, I thought, 'Oh, that's pretty good, I'm going to be the oldest person I think ever on a cover of Sports Illustrated,'" she said, adding, "And I don't think about age very much, but I thought that this is kind of historic."
She added, "Age is not the determining factor in terms of friendship or in terms of success, but what people do, how people think, how people act, that's what's important and not your age."
Modeling is not new to the businesswoman and writer because, according to CNN, Stewart's career started as a model when she was 15. She later started a catering business that eventually grew into a lifestyle media company.
During a recent appearance on "Today," Stewart told Savannah Guthrie and Hoda Kotb about how she prepared for her swimsuit photoshoot.
"I didn't starve myself, but I didn't eat any bread or pasta for a couple of months," Stewart shared. "I went to Pilates every other day and that was great. I'm still going to Pilates every other day 'cause it's so great. And I just, I live a clean life anyway — good diet and good exercise and healthy skincare and all of that stuff."
The entrepreneur admitted that it was "a kind of request that I've never had before." However, despite the challenges, she believed that she nailed her shoot.
"To be on the cover at my age was a challenge. And I think I met the challenge," Stewart said.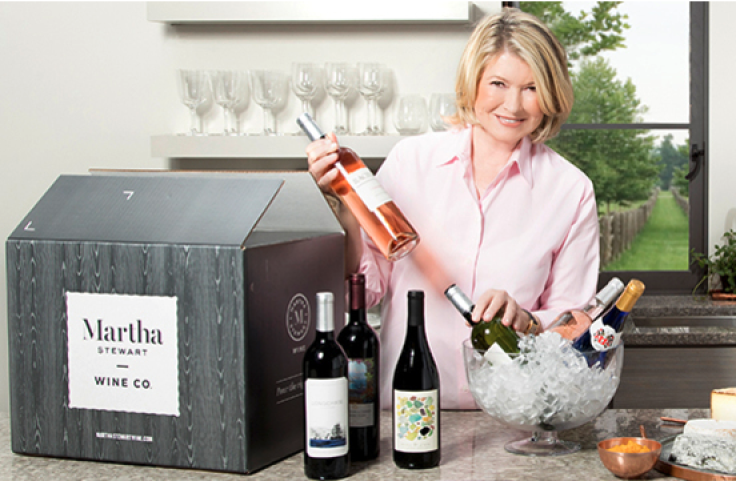 © Copyright IBTimes 2023. All rights reserved.