Maryland Lottery Winners Come Forward, Ending Mega Millions Mess Stirred By Mirlande Wilson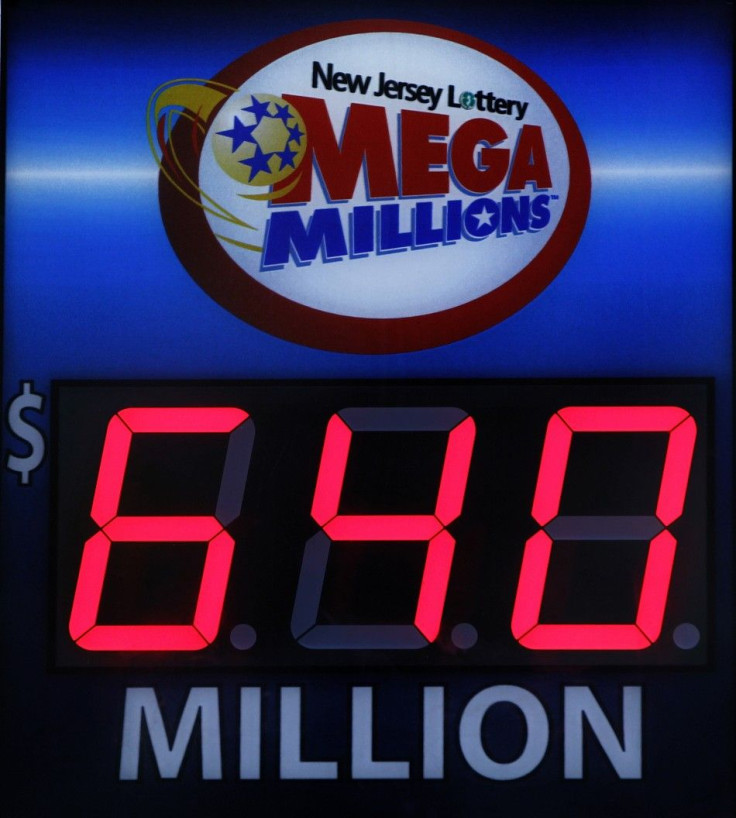 Three Maryland public school staffers have come forward as partial winners of the $656 million Mega Millions jackpot, lottery officials announced on Tuesday, according to Fox News. The news puts an end to the Mega Millions mess stirred by Maryland McDonald's employee Mirlande Wilson, who claimed she held one of the golden tickets.
Maryland lottery officials said Tuesday that the three winners, who refer to themselves as The Three Amigos, have chosen to remain anonymous. Since two other Mega Millions winning tickets were sold in Illinois and Kansas, the three will split a $218.6 million prize. Each will get $34.997 million after taxes. The three bought 60 tickets at three locations in Maryland, according to Fox, spending just $20 per person.
It is the first time that the three friends have pooled their money together, said Maryland Lottery Director Stephen Martino.
Although little is known about the Maryland winners, some facts have come out. One is a woman in her 20s, another in her 50s and the third a man in his 40s. One is an elementary school teacher, another is a special education teacher and the third is a school administrator, reported Fox.
They were modest, Martino continued. They were humbled by this stroke of luck they've received.
They decided to take the lump sum, according to Fox News, and plan to purchase new homes with their Mega Millions bucks. One of the women wants to backpack through Europe and the other wants to take a tour of Italy's wine country, while the man plans to pay for his daughter's college tuition.
These are the only winners of the jackpot, Martino said during a press conference Tuesday. This finally put an end to rumors of a Mega Millions mess stirred by Mirlande Wilson, 37, who claimed she held one of the winning tickets and would not share the jackpot with her McDonald's co-workers, who claimed the ticket was purchased with money from an office pool.
At the time Wilson claimed to hold the winning ticket, Maryland officials said that no one had yet come forward. Lottery officials expressed doubts over Wilson's claims.
It just doesn't read to me like something that is going to be legit, said lottery spokesman Carole Everett, according to the New York Daily News. I don't expect her to show up.
Wilson, a single mother of seven, was said to be in hiding, leaving her 15 co-workers guessing if the ticket won, according to Fox News.
Until or unless someone walks through the door with that ticket, and it's verified as the winner, we don't have any lead on anybody, Everett told FoxNews.com prior to the announcement of the official winners. There is a winner somewhere, but we don't know who they are yet.
Wilson's claims ultimately proved false, after she angered her co-workers.
She can' t do this to us! Suleiman Osman Husein, a shift manager who was one of the 15 members of the McDonald's pool, told the Post. We each paid $5. She took everybody's money!
On April 6, Mirlande Wilson told an NBC News reporter that she had misplaced the ticket.
News4 anchor Shomari Stone asked Mirlande Wilson if she was going to claim her winning ticket and Wilson replied, if I find it... I misplaced it, reported NBC Washington. Wilson told Stone that she hid the ticket in the Baltimore McDonald's where she works.
I misplaced it, said Wilson, adding that her current situation is really stressful.
This declaration brought on more doubts.
One of her McDonald's colleagues told the New York Post, I don't believe her. I didn't believe her from the beginning, she's always been strange. She's an attention seeker. She likes to have all the attention on herself.
On her Facebook page, Wilson had pledged to donate all of the winnings to rebuild her earthquake-devastated native Haiti, writing: All my true friend know im not greedy a person [sic] i don't want da money it made my life a living hell already im gonna give it all to rebuild haiti yall [sic] can chase all want my life and, my children it more important for money [sic].
On Tuesday it was revealed that Mirlande Wilson is not amongst the three Maryland winners.
© Copyright IBTimes 2023. All rights reserved.