'Masked Singer' Episode 7 Spoilers: Alien Celebrity Revealed, Contestant Clues And Guesses
Fox's "The Masked Singer" is down to its final six contestants in Wednesday's episode. Actor and comedian J.B. Smoove's on hand as a guest judge this time around, and he's there to help the others come up with some guesses about which celebrities are underneath the masks.
Before we get to who's sent home at the end of episode 7 of "The Masked Singer," take a look at all the new clues given, so that you, too, can have a better chance at guessing the stars participating on the show.
Monster (performed: "I Love Rock N' Roll" by Joan Jett & The Blackhearts)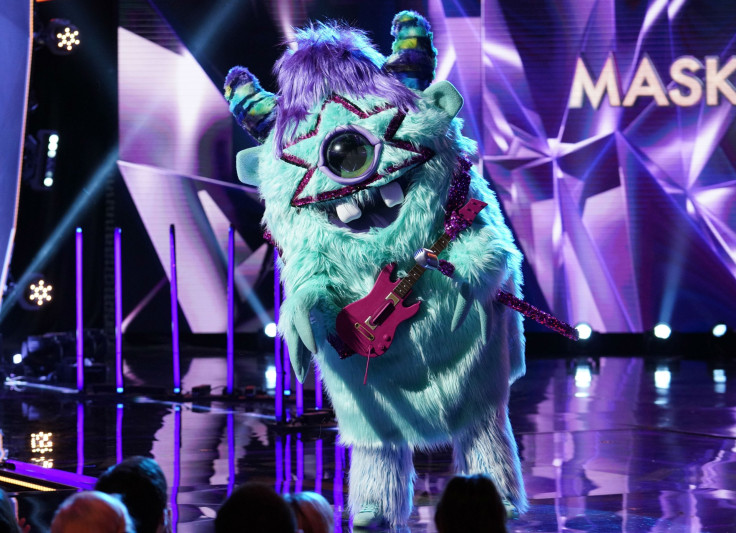 He's finally able to share his true voice with the world.
He grew up in the south.
He had to stay inside when he was younger because it was too dangerous outside.
He realized he could sing and started making lots of money and winning awards.
Eventually, people started to say he wasn't the real deal.
He didn't want people to make him a bad boy for life.
He decided to get out from under the bed and back into the ring.
His spot in the next episode is teed up, so he's coming out swinging.
Moment of Truth Clue: "I was not on the show 'In Living Color,' but my shoe size is 12," he shares.
Celebrity Guess: T-Pain
Lion (performed: "Diamond Heart" by Lady Gaga)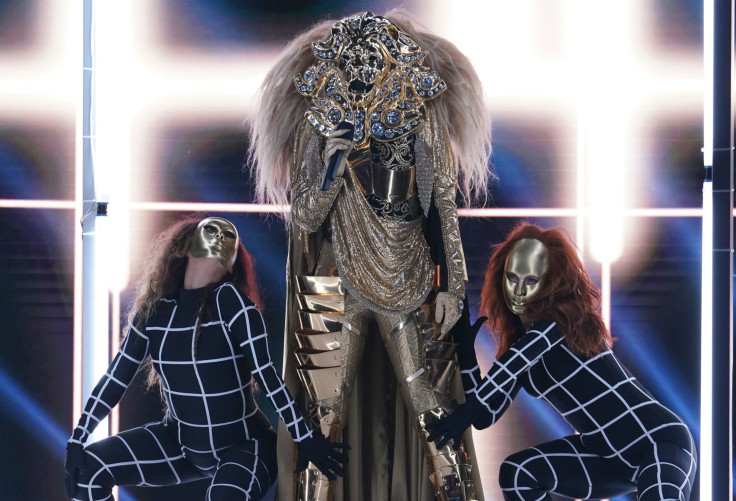 During the clue package, an old, fake black-and-white clip called "Lion's Den," featuring a cabaret bar in Chicago, is shown.
She hears whispers and gossip, but people still can't "say my name."
In Hollywood, you can lose yourself in a famous family.
Her character in the clip is passed an envelope with the words, "Blue Moon," written on it.
She's going to separate from the pack and build her own empire.
Moment of Truth Clue: "I have a subscription to a monthly murder mystery game," she says.
Celebrity Guess: Rumer Willis
Alien (performed: "Ex's & Oh's" by Elle King)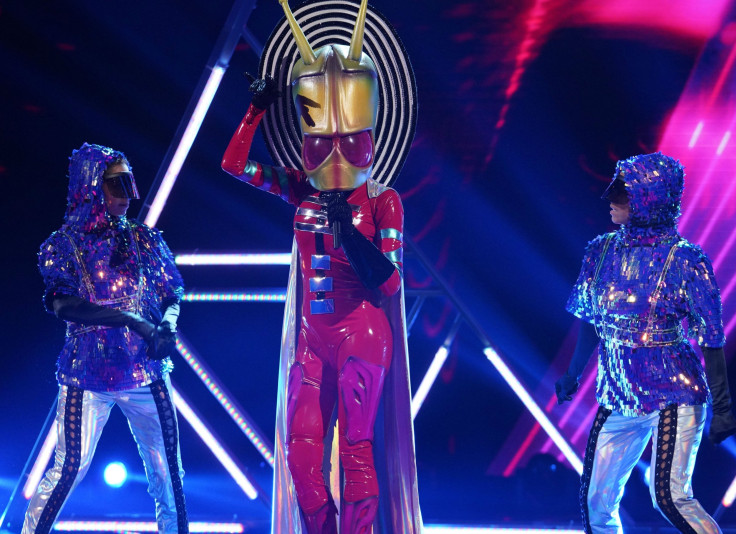 It would be criminal for her to not win the show, and she knows a thing or two about the law.
"Have you been convicted of a crime against fashion," she asks in her pretend law office commercial.
"Whether you're from the 'bu or the Moulin Rouge," she says, you can find her and the law office at 52 degrees and 2 minutes north and 57 degrees and 66 minutes east.
The fictional company was built in 1956.
All calls are $19.56 per minute.
Moment of Truth Clue: "I've been on The New York Times Best Seller list twice," she reveals.
Celebrity Guess: La Toya Jackson
Bee (performed: "What's Love Got To Do With It" by Tina Turner)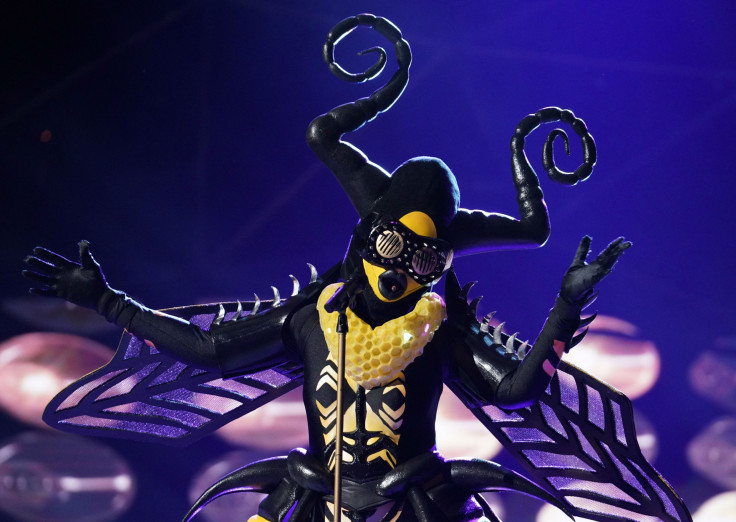 Since the competition's getting tougher, she's going back to what she knows best.
She's a queen bee.
Is she bringing a new attitude, is she Superwoman, is she proof that we don't need another hero, is she giving you the best she's got or does she buzz around a different beehive?
She's going to sing a song from a very close friend.
Moment of Truth Clue: She has 10 Grammys.
Celebrity Guess: Gladys Knight
Rabbit (performed: "Isn't She Lovely" by Stevie Wonder)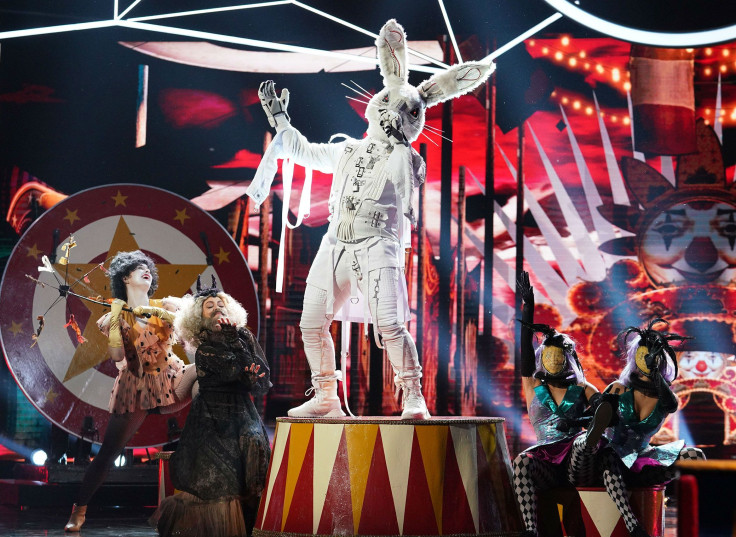 He's happy to be standing out on his own.
Most of his career he was part of a group and had others pulling his strings.
Rabbit's shown inside of a barn-type location.
He's been preparing for this since growing up and hanging tough in the sunshine state.
Being unmasked would break his achy heart.
He holds out a plate of fried chicken.
He's ready to be the ringmaster, he says, while standing in front of a carousel.
Moment of Truth Clue: He has 17 tattoos on his body.
Celebrity Guess: Joey Fatone
Peacock (performed: "I Can't Feel My Face" by The Weeknd)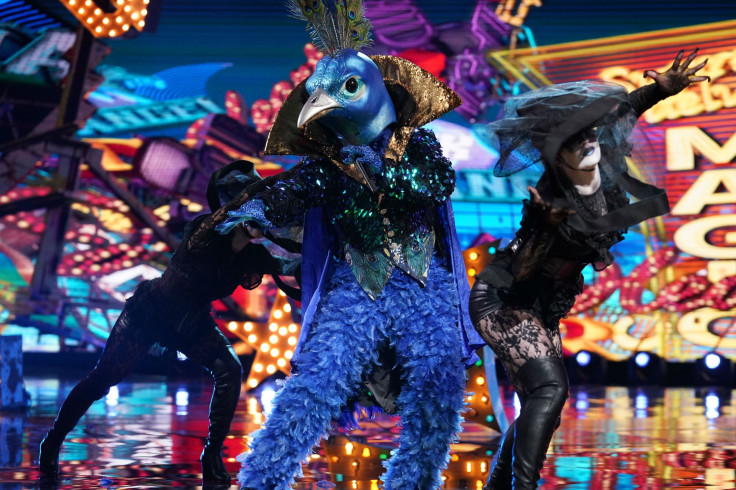 He's been getting fan mail since he was a kid.
He started out as a show-business prodigy.
It led him down many magical paths.
He's performed on stages, on screen and has hosted award shows.
He has fans all over the world, including knights, kings and queens.
He looks at himself in the mirror.
He's ready to outshine the rest of the singers.
Moment of Truth Clue: His face has been tattooed on a person's body.
Celebrity Guess: Donny Osmond
Which contestant was unmasked and sent home at the end of episode 7? That would be Alien. She was revealed to be none other than singer, model and author, La Toya Jackson!
"The Masked Singer" airs on Wednesdays on Fox at 9 p.m. EST.
© Copyright IBTimes 2023. All rights reserved.