'Matrix 4' Star Carrie-Anne Moss Opens Up About Sequel Movie's Script
Twenty years after Warner Bros.' sci-fi/action film, "The Matrix," starring Keanu Reeves, Laurence Fishburne and Carrie-Anne Moss, hit theaters — and 16 years after the second and third films came out — fans are getting ready to welcome "Matrix 4," a new, fourth movie into their lives.
News of the upcoming sequel, with Reeves and Moss reprising their roles as Neo and Trinity, respectively, was first reported by Variety back in August.
Original "Matrix" co-writer/director Lana Wachowski is set to direct and write the film, with Aleksandar Hemon and David Mitchell as co-writers.
The plot of the movie is being kept under wraps, but, while attending New York Comic Con on Thursday to promote her Season 2 role on CBS All Access' "Tell Me a Story," star Moss opened up about the project.
She told a small group of reporters at NYCC that she's keeping most of her thoughts about the new "Matrix" movie "really close to my heart," but she did have a little bit to share about the film's script.
"It's amazing," she told International Business Times. "I'm excited. I'm super excited. Believe me, I'd love to do nothing but talk about it, but, at the same time, there's a time for that, and I want it to be — I want to give it all the respect and room that it needs."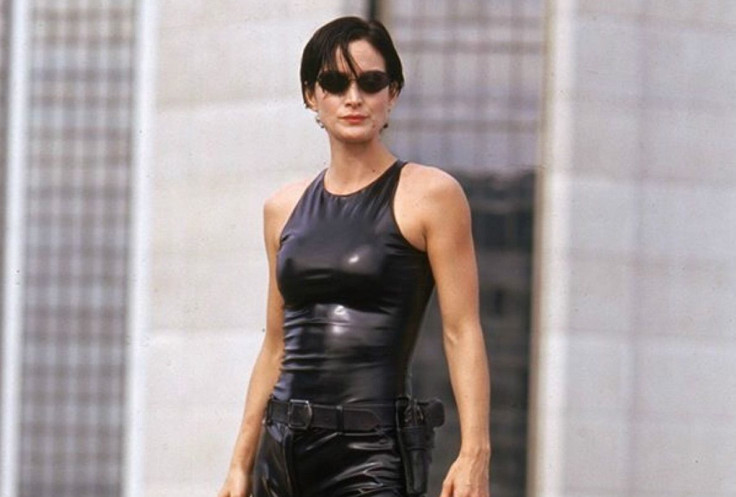 Moss' opinion about the "Matrix 4" script comes just a few weeks after her co-star, Reeves, shared his thoughts on the subject.
"It's very ambitious," Reeves told Entertainment Tonight. "As it should be!"
This is the second film in the "Matrix" universe in the works at Warner Bros., with the other being Zak Penn's, which he's been working on for the last few years. To help with any confusion fans might be having about the two movies, Penn explained the difference between his and Wachowski's films on Twitter on Saturday.
"People keep asking, so let me clarify there are two different #Matrix projects at WB," he wrote. "I wrote one set earlier in the timeline of the matrix universe. Lana Wachowski is directing a sequel that I did not work on, but cant wait to see. Neither of them are reboots."
The first movie in the series, "The Matrix," came out in 1999, making $464 million worldwide, according to Box Office Mojo, and its sequels — "The Matrix Reloaded" and "The Matrix Revolutions" — arrived in 2003. A release date for "Matrix 4" has not yet been revealed.
© Copyright IBTimes 2023. All rights reserved.