Matthew McConaughey Hints At Possibility Of Running For Texas Governor
KEY POINTS
Matthew McConaughey is not ruling out the possibility of running for governor of Texas
The actor said he'll be really interested in joining the government when things change for the better
McCoanughey also explained that he has no regrets when it comes to the projects he turned down
Matthew McConaughey has made it clear that he is not ruling out the idea of running for governor of Texas or another political office in the future if he's given a chance to prove his worth in the field of politics.
Speaking on "The Hugh Hewitt Show," the 51-year-old actor opened up about his political ambitions and revealed that he is open to runnning for governor of his home state.
During the discussion, political commentator Hugh Hewitt asked the "Dallas Buyers Club" star if he'd be interested in running for office. In response, the actor said that the decision rests on the people if they want to see him running for office or not.
The actor said that he'll be really interested in joining the government when things change for the better.
"I don't know. I mean, that wouldn't be up to me. It would be up to the people more than it would me. Look, politics seems to be a broken business to me right now. And when politics redefine its purpose, I could be a hell of a lot more interested," McConaughey said during the interview.
The Oscar-winning actor also spoke about Joe Biden's win in the 2020 presidential election, saying that the country needs to stabilize before coming out of all the difficulties that it faced in the last four years.
"This country's got to stabilize first before we start to say, OK, here's how we're marching out of this together, forward," McConaughey said.
Later in the interview, McConaughey admitted that he has no regrets when it comes to the roles he did not take during his illustrious career. However, there's one movie that he might have loved to do despite turning it down after reading the script.
"I've got to be honest, I'm pretty fortunate in everything that I passed on. I have no regret on anything I passed on. There was a movie that I did love, that I was offered, that I said no to, but I loved the movie, and that was 'L.A. Confidential.' I remember reading that one thinking it's really good, but I just don't have to do it. But then I saw the movie, and I was like ooh, that was a really good one," McConaughey said.
McConaughey started his professional acting career with an appearance on the TV show "Unsolved Mysteries" in 1992. His moment of glory came in 1996 when his film "A Time To Kill" was released. The movie, which also starred Sandra Bullock, Samuel L. Jackson, and Kevin Spacey in pivotal roles, garnered universal acclaim and made McConaughey a household name.
The actor has been a part of several big Hollywood projects such as "The Wedding Planner," "We Are Marshall," "The Lincoln Lawyer," "Mud," "The Wolf of Wall Street," "The Dark Tower," and "The Gentlemen."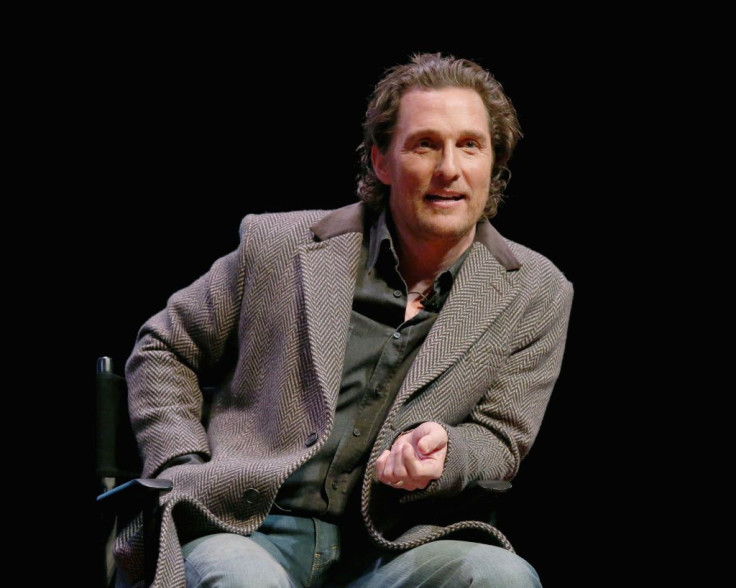 © Copyright IBTimes 2023. All rights reserved.
FOLLOW MORE IBT NEWS ON THE BELOW CHANNELS