McDonald's Employees Assaulted Over Florida Plastic Straw Law, Homeless Man Arrested
Daniel Taylor, a 40-year-old man from Florida, indulged in an altercation at a McDonald's outlet in St. Petersburg, Tampa Bay Area, Florida on New Year's Eve, Dec. 31. An unavailability of plastic straws in condiment station triggered Taylor's anger and he started hurling profanities with physical assault at one of the McDonald's employees.
According to a report by CNN, Brenda Biandudi, a witness who made the video of the incident, said she saw the accused being upset when he could not get plastic straw and went back to the counter where the victim, Yasmine James, was doing register work and started a heated argument. The video she made, displayed how Taylor went ahead and grabbed the employee with her t-shirt collar.
St. Petersburg Police then arrested Taylor, a homeless man after watching the video made by the witness and said the accused seemed to be under the influence of alcohol, reported the Washington Post.
Taylor seemed unaware of the law that required outlets to give plastic straws to customers only when asked. It was a step being taken by several businesses to successfully acclimatize to the ban on single-use plastic straws due to implement in January 2020.
"She told him we're not allowed to have (straws) in the lobby but he can get one upon request. He said there was no such law. He started exchanging words laced with profanity, which I won't repeat," Biandudi, 62, reportedly said.
Biandudi was there to use the rest room and buy herself a drink, while her daughter was waiting in drive through, for her parcel. The argument started getting heated and there were very few people present at the outlet and hence she decided to record the altercation which might be of some use in future.
"I said, this is getting a little heated here," Biandudi told the Washington Post. "I better get my camera ready in case somebody needs to know what happened."
"I looked at my camera and I thought I may need to record this since there were so few people in the store. As soon as he approached her, I hit record. He reached across and tried to grab her and hit her," Biandudi said.
Taylor was a tall white man and James was a young black woman, described the witness.
Taylor went out of control and started using abusive words and pulled James towards him in the heated argument. James almost staggered. After about 15 seconds, another McDonald's employee came to James rescue and pulled her out of the grip of the accused. The people, present at the outlet, were heard saying "Let her go" and "stop".
The belligerent Taylor didn't stop there and started shouting, pointing out at one of the employees he thought was the manager, "Sir, I want her a-- fired!", when James came back to the counter to take her phone after being escorted by one of the colleagues to another area of the outlet.
Hearing such words against her, James reportedly retorted, "No, you're going to jail!". The accused angered by the reaction of James, further went ahead and started using offensive language towards her.
Finally, another McDonald's employee asked the customer to leave the place. He said, "Sir, get outta here."
Taylor further hit another employee in the stomach who was standing near the exit door.
Reacting to the incident, Khim Aday from McDonald's Corporate Communications told CNN, "Our highest priority is always the safety and well-being of our employees and customers at our restaurants. We have been in contact with the police department and are fully cooperating with their investigation."
Meanwhile, James rebutted the rumors of her dismissal from the organization, reported abc Action News.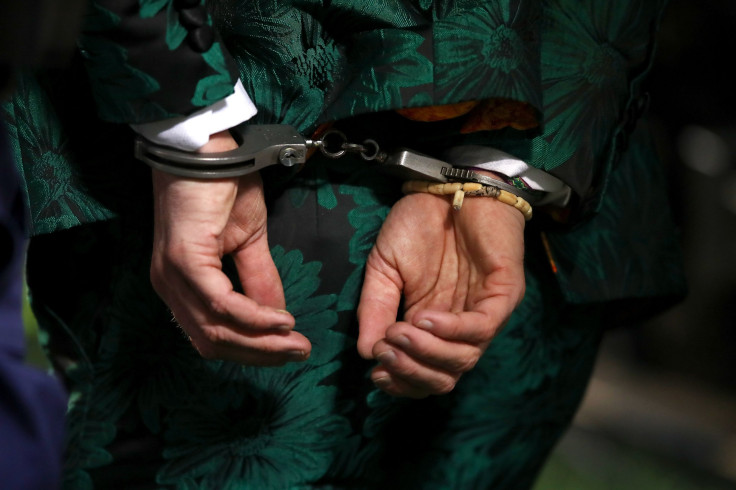 © Copyright IBTimes 2023. All rights reserved.