McDonald?s 'Happy Meal' Becomes Healthy Meal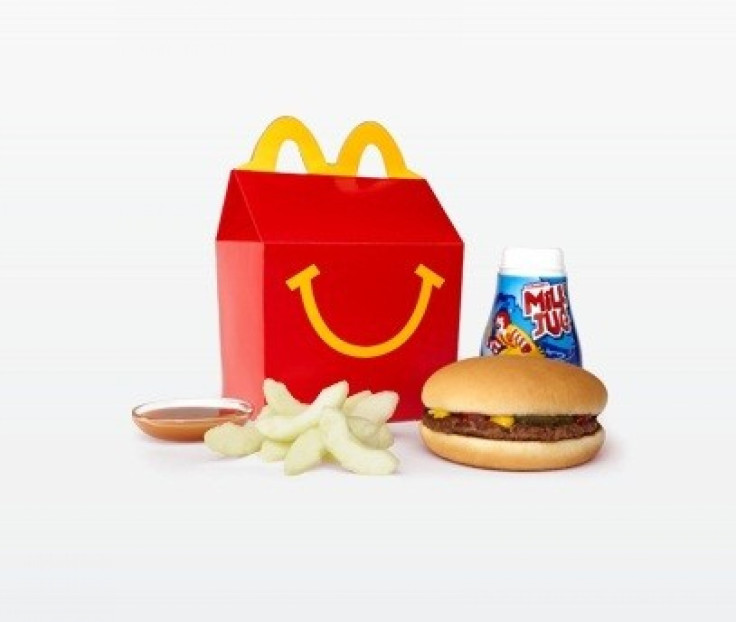 McDonald's is altering its legendary Happy Meal to become healthier, by adding apple slices and decreasing the volume of fries in each meal, beginning in September.
The decision for McDonald's healthy additions to the Happy Meal stems from pressure by critics worldwide that they have contributed to obesity, advocating unhealthy food and marketing it to young people.
"McDonald's will always try to do the right thing, and we know we can help make a difference in our communities. The commitments we're announcing today will guide the future evolution of our menu and marketing," said McDonald's USA president Jan Fields.
Other plans McDonald's has up its sleeves include: Reducing the caloric intake by 20 percent, altering marketing campaigns to raise nutrition awareness for children, introducing a mobile application for nutrition facts and reducing sodium consumption by 15 percent along with sugars and saturated fats.
These changes will happen over a number of years with the earliest endeavor to reduce calories by using less grease and salt during preparation by the beginning of 2012.
The fast food chain has been widely criticized lately, particularly when the city of San Francisco banned the inclusion of toys in Happy Meals until the meals met guidelines offered by the Food and Drug Administration (FDA) and other health-initiative organizations.
The updated, healthy version of the Happy Meal due to launch in September, will indeed keep the coveted toy that comes with every meal.
"That's the most fun part," said Fields. "That's what makes it happy."
A newly appointed nutrition team will continue to look for more ways to make McDonald's a healthier option while adhering to its prices and quality. McDonald's has already introduced other healthy options on the regular menu which include salads and smaller portioned desserts.
© Copyright IBTimes 2023. All rights reserved.