McKayla Maroney's Lips Compared To Kylie Jenner After Apparent Injections And Fillers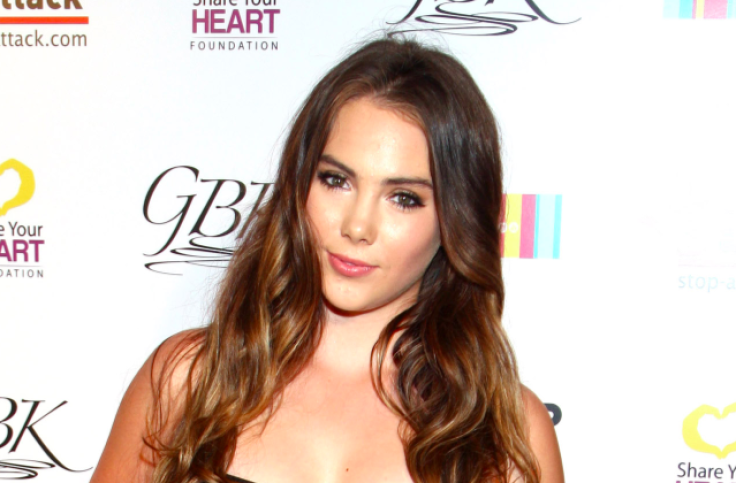 Aside from being an Olympic gold medalist, McKayla Maroney is known for her "not impressed" face that turned into a viral meme. While it's been four years since most had a glimpse of Maroney, viewers were shocked when they saw a noticeable change in her pout. The former gymnast apparently underwent lip injections, making her look more like "Keeping Up With the Kardashians" star Kylie Jenner than her former self.
The 20-year-old's change seems to have resulted from cosmetic enhancement and not simply growing up. Chatter about her altered appearance started Sunday night when she was seen at the U.S. Women's Gymnastics Olympic Trials. When old clips from the 2012 Olympics surfaced, fans were shocked. Many took to Twitter to vent, saying they couldn't believe the size of her lips.
Since the games, where she won the silver medal in the vault finals, Marloney has retired from gymnastics. During an interview with GymCastic podcast in February, she said she struggled with health issues.
"I'm just ready to put my worth and value into something else," she said, according to the U.K.'s Daily Mail. "I'm just ready to be excited about something else. I just got so bored with being unhealthy." Maroney didn't identify the medical problem.
On Twitter and Instagram, the former Olympian didn't pay any attention to speculation about her lips. Instead, she praised the five women who will compete at the 2016 Rio Olympics. She also gave them some advice, telling them to make sure they cry pretty when they are on the podium.
"My advice to the girls competing is get ur happy tears looking cute, cuz we weren't prepared," she wrote Saturday.
She also talked about being disappointed she didn't get to try out for the 2016 Olympic team.
"A little more than a year ago I thought I'd be out there with them, but life has a funny way of taking u somewhere u never thought possible," she wrote. "Either way, I'm wishing all u girls the best competitions of ur lives. Hold nothing back, and take every second in. I'm there in spirit, praying for a safe competition, and sending lots of love!"
Follow me on Twitter @mariamzzarella
© Copyright IBTimes 2023. All rights reserved.