Media Diversity And The 2016 Election: How A Mostly White Press Corps Influences Campaign Coverage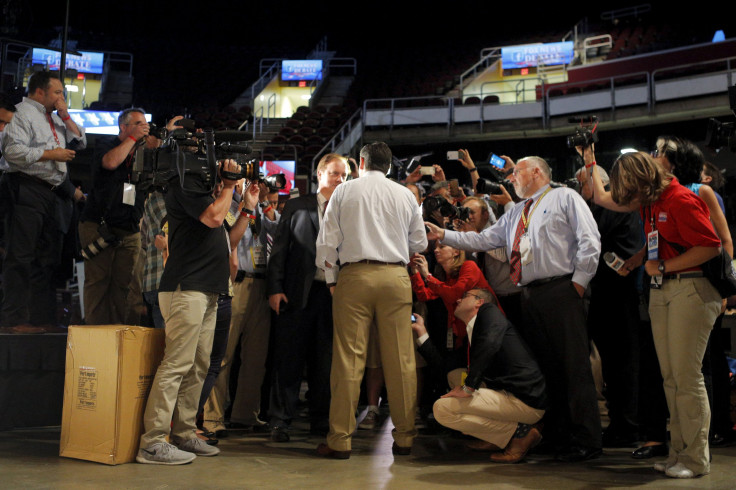 As an African-American female journalist shadowing Republican presidential candidates during the 2012 election cycle, Juana Summers was, at times, the only person of color in the room. But nothing crystallized her minority status more than when one of her white male press corps colleagues asked for an interview, assuming the 27-year-old Missouri native was simply a black voter captivated by a candidate's stump speech.
"That's what I get for not always wearing my press credentials," she said of her time out on the campaign trail as a full-time embedded reporter for Politico. "It's funny, but also a little sad, too."
Summers is an example of strides that some U.S. news outlets have taken to elevate reporters of color and women to the highly coveted politics beat, which has for decades been predominantly white and male. But even with significantly more female journalists on the 2016 campaign trail, true racial diversity among journalists covering federal, state and local politics has not been achieved, advocates said. Some have said this is explained by the reality that not enough rookie reporters of color are being groomed to take on national political beats.
"I don't think it's acceptable, in 2015 or 2016, for news organizations to say that we can't find people of color to fill these jobs," said Summers, who recently became the politics editor for Mashable in Washington, D.C. "It's your fault, in my opinion."
For more than a decade, the racial makeup of traditional media organizations has been stagnant, despite fast-growing Hispanic and Asian populations and the federal government's projection that the U.S. will become a majority-minority nation within 30 years. Newer digital publications also have struggled with and been criticized for the lack of diversity in their ranks.
Advocates have said media diversity matters most when candidates make statements about mass incarceration, immigration reform, the Black Lives Matter social justice movement and other topics in which race, economics and politics intersect. A more diverse group of journalists can ensure stories have needed context and that minority communities are more fairly represented, especially as voters weigh issues that can decide who wins the White House, advocates said.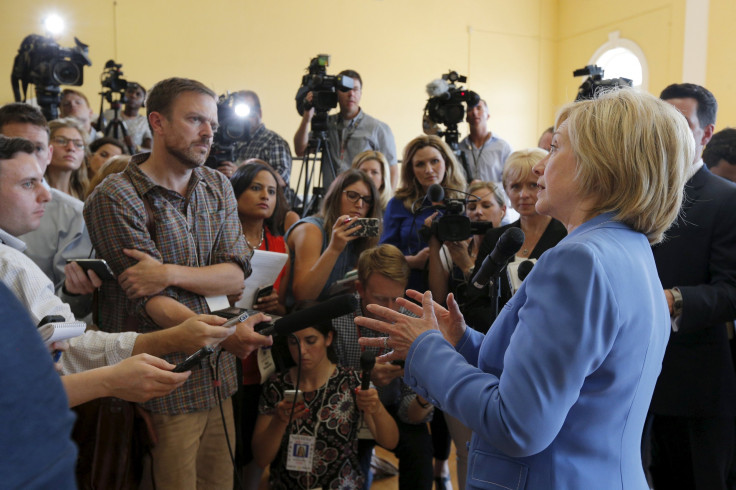 Newsrooms Still Largely White
The percentage of racial minorities and women at newspapers remained "relatively steady" at 12 percent in 2014, according to the latest newsroom census from the American Society of Newspaper Editors (ASNE), a professional association that tracks newsroom diversity. That breaks down to 4.74 percent black, 4.19 percent Latino, 2.8 percent Asian-American and less than half of a percent Native American. There were approximately 32,900 full-time journalists at about 1,400 daily U.S. newspapers in 2014. Similar data for broadcast outlets was not available.
That means newsrooms increasingly don't reflect the nation's diverse makeup. The U.S. Census Bureau has said the country will be majority-minority by 2043. The nation's Hispanic and Asian populations climbed above 54 million and 19.4 million, respectively, in 2013 and 2012, according to the Pew Research Center. Their growth rates among the nation's more than 300 million residents outpaced the estimated rates for whites and blacks in subsequent years.
Politico, whose editorial staff of nearly 200 is approximately 8 percent nonwhite, recently found a bright spot in media diversity regarding the reporters assigned to cover Democratic front-runner Hillary Clinton's presidential campaign. At least 18 national print, online, radio and TV outlets have female reporters covering Clinton, a big leap for media gender diversity, according to a Politico survey released this week. Several local outlets in the early voting primary states of Iowa and New Hampshire also have female reporters with Clinton, Politico reported.
In its report, Politico published a "class photo" of 18 mostly white female reporters. Two appear to be Asian-American women. It's unclear how many are Latinas. None are African-American. The reporters pictured represented outlets including CNN, CBS News, the New York Times, the Washington Post and BuzzFeed.
Cameron Barr, national editor for the Washington Post, told International Business Times that the newspaper has 37 reporters and editors who regularly cover the campaigns. Seventeen are women, and five of the women are racial minorities. A recent newsroom census showed that 31 percent of the editorial staff at the Post is nonwhite.
"When we assign reporters of diverse backgrounds and experiences to the trail, we do a better job of seeing the candidates the way America sees them," Barr said Tuesday.
CNN, CBS News and BuzzFeed did not respond to requests for information and comment about the racial makeup of their political news teams. The most recent broadcast diversity census completed by the National Association of Black Journalists in 2012 showed the editorial staffs of CNN and CBS News were, respectively, 15 percent and 14 percent nonwhite.
BuzzFeed this week released updated diversity data showing its newsroom is less white this year than it was in 2014. Approximately 27 percent of its editorial staff is nonwhite, up from 23 percent last year, according to the outlet. The New York Times declined comment for this story Tuesday but pointed to the latest ASNE survey that shows its newsroom is 19 percent nonwhite.
Integrating The Press Corps
Sonya Ross, an African-American journalist in Washington with more than 25 years covering state and national politics, has helped "integrate the press corps" more times than she'd like to count. In 1996, she covered President Bill Clinton's re-election as an embedded reporter on the campaign bus for the Associated Press. She was among a few black or female reporters on the trail.
One day leading up the 1996 Democratic National Convention, Ross rode the train with Clinton's press corps and stopped in the Detroit area for a campaign rally. All the other members of the mostly white and male press corps were so focused on getting the best vantage point for the rally, that few noticed civil rights icon Rosa Parks had attended the event, said Ross, who spoke with Parks and filed a story for the AP.
"It was my perspective of being a woman, black and growing up in the South that allowed me to pick up on a story that few others saw," she said. "That's potentially what you miss [as a news organization without a diverse staff.]"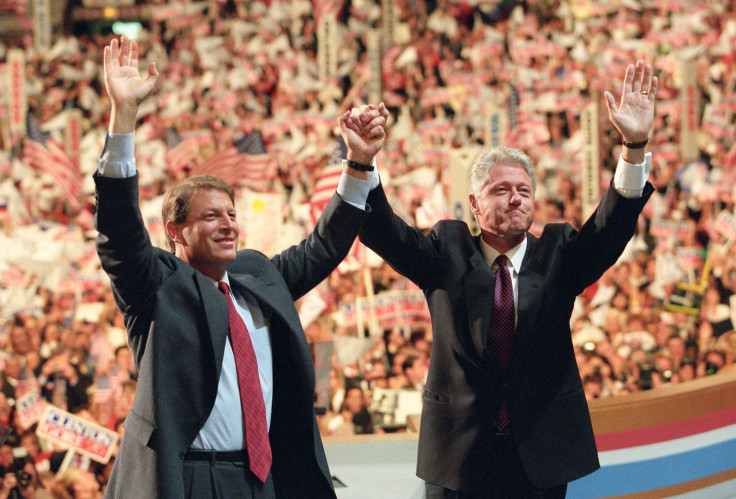 Ross, who became the first African-American woman to sit on the executive board of the White House Correspondents' Association and is chairwoman of a national political journalism task force for black reporters and editors, said she wants to ensure more reporters of color follow in her footsteps.
"My concern was that the doors were shut behind me," said Ross, who has also been involved with several diversity initiatives for the AP and other national outlets. "We've got to get more reporters into the pipeline."
Black journalists in particular have covered politics for decades, many of them for African-American-owned newspapers that pioneered the "race beat" during the civil rights movement in the 1940s through the 1960s. Jack E. White Jr., a retired African-American journalist who covered national politics for Time magazine and the Washington Post in the 1960s and '70s, said only a handful of black journalists had covered national politics in the mainstream press.
Their ranks were increased by three critical national news events in 1972 that interested the mainstream press, said Paul Delaney, a retired New York Times reporter and editor, who is black and covered U.S. politics for a decade beginning in the 1960s. Newspapers sent African-American reporters to the National Black Political Convention in Gary, Indiana, the NAACP Convention in Detroit and the Democratic National Convention in Miami, where an unprecedented number of black delegates had gathered.
"There were not that many of us to cover anything before then," said Delaney, adding that numbers increased again during the Rev. Jesse Jackson's presidential campaigns in the 1980s.
More Enlightened Coverage
Before black and Latino journalists struggled to secure top positions in newsrooms, white women also faced challenges getting the best assignments from mostly white, male editors. Gender diversity on the campaign trail has been highlighted more than a few times, beginning with the 1972 book by Timothy Crouse, "The Boys on the Bus." Beth Harpaz, a veteran former politics reporter for the AP, revisited the topic with her 2001 book, "The Girls in the Van," after she covered Hillary Clinton's race for the U.S. Senate in New York.
"It's really hard to say definitively why gender diversity has increased on the campaign trail," Harpaz said. Women made up about half of reporters on the trail with Clinton in 2000, but they seem slightly overrepresented in the former secretary of state's 2016 campaign, Harpaz said.
"Diversity is something that most news organizations value," she said. "In 2000, many thought they were making a choice that would lead to more enlightened coverage, simply because [Clinton] was a candidate putting an emphasis on issues that were important to women."
But even after Barack Obama's historic election as the first black president in 2008 and with Latino candidates Marco Rubio and Ted Cruz running for president this election season, newsrooms aren't assigning more blacks and Hispanics to cover the 2016 campaign.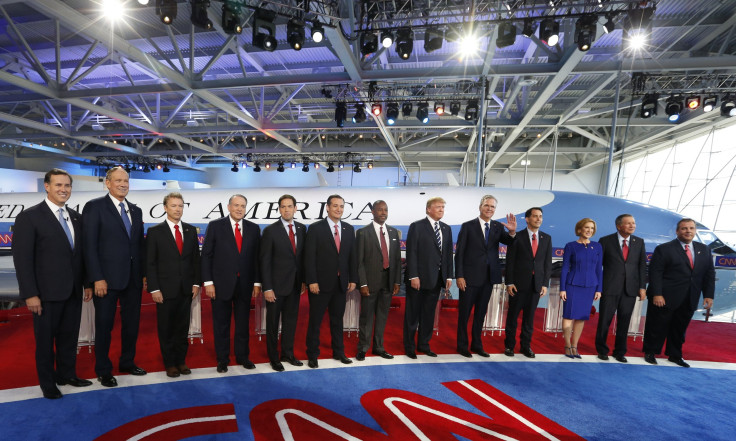 Leaders of minority journalist organizations agree that white journalists are more than capable of accurately covering election issues relevant to nonwhite communities. But newsrooms still need to create opportunities for nonwhite journalists.
"There's no reason for 100 percent of them to do the job 100 percent of the time," said Russell Contreras, president of Unity: Journalists for Diversity, a national advocacy group for racial minority and lesbian, gay, bisexual and transgender reporters and editors.
"I believe right now the candidates are more diverse than the people that cover them," he continued. "That, right there, needs to stop." Part of the solution might be making sure rookie journalists of color are not pigeonholed to the crime and general assignment beats, which don't always lead to national beats such as politics, he added.
Sarah Glover, president of the National Association of Black Journalists, said it would be "disappointing" if overall diversity on the trail reflected the status quo. "Newsrooms need to act quickly ... to encourage rich storytelling from various points of view," Glover said.
Presidential Candidates | InsideGov
© Copyright IBTimes 2023. All rights reserved.