Media Matters, Liberal Nonprofit Watchdog, Draws Bipartisan Criticism For Defending Department of Justice AP Record Seizure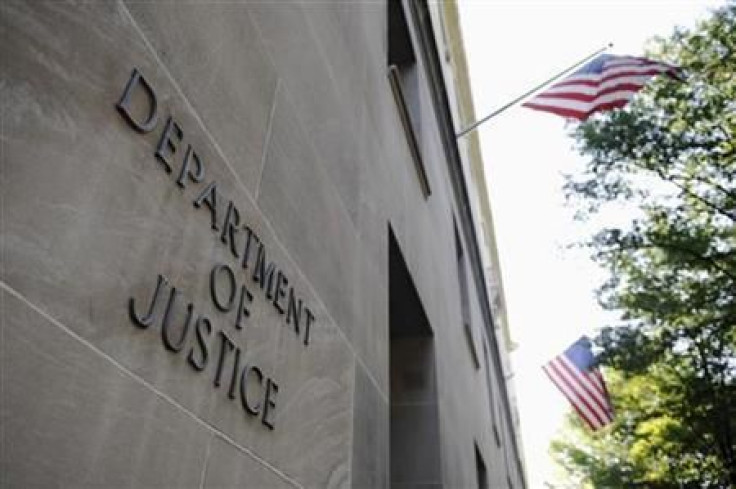 Updated Wednesday 3:15 p.m.:
David Brock, chairman of Media Matters for America and Media Matters Action Network, sent IBTimes the following statement, distancing the group from the talking-points bulletin.
"Media Matters for America monitors, analyzes, and corrects conservative misinformation in the media and was not involved with the production of the document focusing on the DOJs investigation. That document was issued by 'Message Matters,' a project of the Media Matters Action Network, which posts, through a different editorial process and to a different website, a wide range of potential messaging products for progressive talkers to win public debates with conservatives.

"As a media watchdog organization, Media Matters for America recognizes that a free press is necessary for quality journalism and essential to our democracy. A healthy news media is what we fight for every day. Yesterday, 52 news organizations signed a letter to the Department of Justice expressing concerns that the DOJ's broad subpoena of Associated Press reporters' phone records runs counter to First Amendment principles and injures the practice of journalism. We stand with those news organizations and share their concerns."
Original Post:
What does a left-leaning media watchdog do in the wake of a media-related scandal when it happens on Barack Obama's watch?
Amid an outcry over the Justice Department's secret seizure of two months' worth of Associated Press phone records, Media Matters decided to be proactive. The often-divisive nonprofit group, which spends much of its time railing against conservative media giants such as Fox News and Rush Limbaugh, posted on its Media Matters Action Network website a talking-points bulletin on Tuesday aimed at "those interested in pushing back against partisan attacks."
Media Matters Action Network is a partner project of Media Matters for America, the left-leaning watchdog group founded in 2004.
Among the key issues the group raised was a reminder that, yes, there are times when national security trumps the First Amendment's guarantee of a free press.
"If the press compromised active counter-terror operations for a story that only tipped off the terrorists, that sounds like it should be investigated," Media Matters wrote.
The post isn't going over well with free-press advocates and other members of the media. Some critics, including those who often side with Media Matters, see the talking points as a veiled attempt to justify what's largely being framed as an instance of government overreach.
"It's really shocking that they would basically rehash government talking points justifying an attack on our media," said Trevor Timm, an activist and executive director of the Freedom of the Press Foundation.
In a phone interview, Timm said the entire bulletin seemed "disingenuous," citing specifically the group's supposition that the AP story compromised counter-terror operations.
"We know for a fact that didn't happen," he said.
The phone records in question, according to the AP, related to a May 2012 article about a foiled al-Qaida plot to detonate a bomb on a U.S.-bound airplane. The article included details of a CIA operation in Yemen. Timm pointed out that a free society is often dependent on leaked information, which not only keeps citizens informed but also leads to a more accountable government.
"Media Matters should understand this," he said, "given that they got their start during the Bush administration."
Timm was among the free-press advocates criticizing Media Matters' talking points on Twitter Wednesday. Among those critics was Jay Rosen, a prominent professor of journalism at New York University, who called the talking-points bulletin "weak and confusing."
A spokesperson for Media Matters didn't immediately respond to a request for comment.
Conservative news outlets have long balked at Media Matters' legitimacy as a media watchdog, even questioning the soundness of its tax-exempt status. Media Matters for America is classified as a 501(c)(3) nonprofit -- a coveted status typically reserved for educational, religious and charitable organizations. (Media Matters Action Network is classified as a 501(c)(4)). In 2011, as Fox Business reported, a former counsel to George W. Bush filed a complaint against the Internal Revenue Service, calling for Media Matters to be revoked of its tax-exempt status.
That issue is gaining increased attention this week in light of an admission from the Internal Revenue Service that it had targeted groups based on conservative keywords such as "tea party."
Media Matters, to its credit, has never hidden its progressive leanings, stating in its mission statement a dedication to "comprehensively monitoring, analyzing, and correcting conservative misinformation in the U.S. media."
Timm, who said the group usually does good work, said it was frustrating that, in this instance, it ostensibly chose its political affiliations over its responsibility to free-press principals.
"If a Republican were in charge, they would have a different take on this," he said. "I'm normally a fan of their work, but in this case they're just wrong."
Read the full Media Matters post here.
© Copyright IBTimes 2023. All rights reserved.
FOLLOW MORE IBT NEWS ON THE BELOW CHANNELS