Meet Benjamin McGrath, 'Love Is Blind' Star Jessica Batten's New Boyfriend
It's official -- Instagram official, that is. Jessica Batten has a new beau.
On Sunday, the "Love Is Blind" star revealed that she has a new special someone in her life. Alongside a sweet photo of the smiling couple, the Netflix reality star wished everyone a happy holiday before giving a glimpse into her happy life.
"Happy Fourth! Freedom isn't free," she began. "I'm thankful to be able to follow my heart and choose my own happiness. I hope you all do the same!!!"

"For those who have asked, this is why I would do it all over again," she added, hinting that "this" is the blue-eyed man appearing next to her. "Can't wait to share some of our adventures."
So, who is this dark-haired, light-eyed man that seems to have Jessica smitten? For starters, his full name is Benjamin McGrath and a lot can be gathered from a simple peek at his Instagram profile.
According to his social media bio, McGrath is bilingual (English and Spanish), a foot and ankle surgeon located in Southern California, and he is a father to two children -- one boy and one girl.
"Today was a good day. Happy Father's Day to all the dads and father figures out there!!" he captioned a June post of himself next to his slumbering kids.
"'Your kid doesn't care who the President is. Your kid cares that you pay attention. You're the center of their world, you're dad,'" he continued.
From the looks of it, McGrath is a departure from Jessica's ex Mark Cuevas, who was recently involved in a cheating scandal. "Love Is Blind" fans will remember that Jessica and Mark met and dated on Season 1 of the reality show that attempted to test the age-old saying.
Although Jessica and Mark didn't end up together, she still felt the need to chime in on allegations that he cheated on another "Love Is Blind" participant, Lauren "LC" Chamblin, who he had forged a relationship with after filming the series.
"Mark was sleeping with MULTIPLE women at the studio he trained at DURING the show," one fan claimed, to which Jessica replied, "Wow. News to me, I only know about one."
"Love Is Blind" Season 1 is streaming now on Netflix.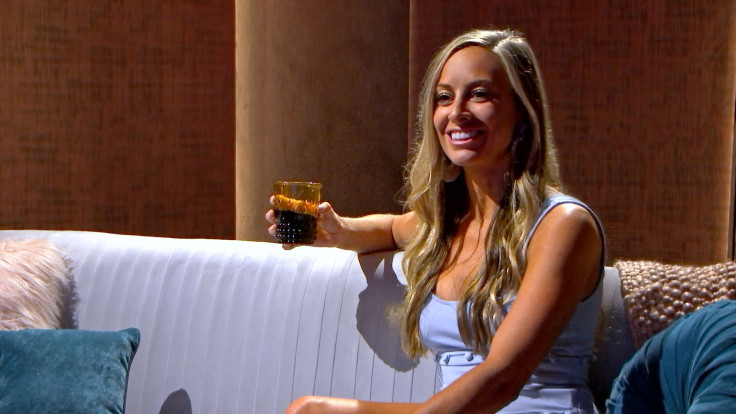 © Copyright IBTimes 2023. All rights reserved.