Meet The Man Using Social Media To Transform The Way Students Learn
* This is a contributed article and this content does not necessarily represent the views of IBTimes.
Social media has been painted by some as the arch-nemesis of a good education. Teachers and professors have long lamented the fact that 16-24 year-olds spend an average of three hours on social media. Study time is often littered with regular Tik-Tok breaks, and for students, sometimes it can seem like a constant battle between the pull of scrolling through their Instagram news feed, and the admittedly less alluring prospect of scrolling through their latest assignment.
During the pandemic, social media usage exploded as students sought an escape from the uncertainties and stresses surrounding them. Educators have tried an array of methods in a bid to reduce the amount of time students spend on their socials, but the reality is, social media is here to stay. It's likely to only grow more prominent as innovations such as Augmented Reality become more widely integrated into these platforms.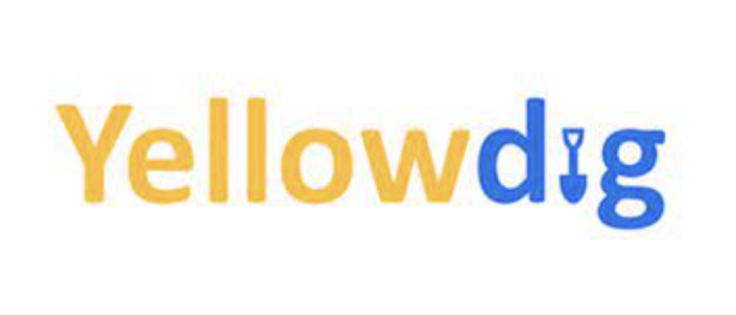 However, Shaunak Roy, founder of Yellowdig, saw the tension between the attention-capturing phenomenon of social media and the comparatively humdrum model of traditional learning in a different light. Roy had been through the upper echelons of the global education system, having been an undergraduate at IIT Bombay and a postgraduate at MIT.
Throughout his learning experiences at these esteemed institutions, Roy saw first-hand the unequivocal power of great teaching. Yet Roy also noticed that, despite the range of professorial knowledge on offer, he was learning just as much from discussions with his peers as he was from his lectures.
At the same time, Roy was witnessing the social media boom. Now, 67% of teens say they use Tik-Tok, with 16% saying they use it almost constantly. YouTube is used by a staggering 95% of teens.
"While I was at University, Facebook and Twitter were the primary options available to us, and they were quickly taking over the social connectivity scene. My peers were spending more time on these platforms, and these sites were capturing their attention and engaging them far more effectively than their studies," outlines Roy.
Rather than adopting the traditional, institutional mindset of seeing social media as the big bad wolf, Roy instead sought to create a unique marriage between these online platforms and education. And so Yellowdig was born - a social-media-like platform that revolves around the fostering of an engaging learning environment.
Yellowdig's ambitious objective was to capitalize on the power of social media and integrate this into learning. This has necessitated a core shift in the way educators perceive students - rather than seeing them as consumers of content, Yellowdig reframes them as active participants in a multi-faceted learning conversation.
Yellowdig is a gamified, community-based platform that brings together students into one place where they can engage with their peers, bolster their learning practices and partake in a deep-learning environment. This goes beyond the popular Edtech methods of creating bitesize videos and catering to the short attention span of modern learners. Rather, Yellowdig 'digs' deeper, and repackages lessons and courses in ways that makes them more applicable and relevant to students' lives.
"One of the most crucial aspects of Yellowdig is the community dimension. We have introduced a number of social-media-inspired incentives for users to post, comment, like and discuss various topics related to their studies on the platform. Students receive a higher score if others interact with their content," underlines Roy.
This gamifies the learning process, while at the same time creating a safe, comfortable space for students to discuss pressing subjects that either tie in directly with their studies, or that are simply on their mind.
Yellowdig is licensed to a variety of Universities, being easily integrated with their existing Learning Management Systems. A core part of the Yellowdig philosophy is allowing their platform to be reviewed, researched and studied in order to transparently evaluate its effects on studying.
Thus far, the results of this social-media-learning experiment have been resoundingly positive. The University of Tampa published a study, for instance, exploring student satisfaction within the Yellowdig community. Their conclusions were that instructors can certainly 'leverage the gameful experience and social-media-like engagement to foster critical connections and increase course satisfaction.' This is part of an expanding body of peer-reviewed research showcasing the benefits of Yellowdig.
Further reports have demonstrated that 86% of students feel more connected to their peers when using Yellowdig. Similarly, 85% of students enjoy the time they spend on Yellowdig more than other boards in the industry, while Yellowdig has also been shown to produce a 9% increase in pass rates.
"Our mission at Yellowdig has always been to enhance the learning process not only for students, but for educators and instructors as well. By embracing certain aspects of social media channels, we have been able to create a learning environment that is joyful, interactive and gamified. Many complain that the education system has been relatively rigid and stuck in its ways for a number of years now. Yellowdig is ripping up the rulebook - and the effects are beyond encouraging," concludes Roy.
© Copyright IBTimes 2023. All rights reserved.