Meet Plastic Martyr Before Season 5 Of 'Little Women LA': Fast Facts About Trans Model [EXCLUSIVE]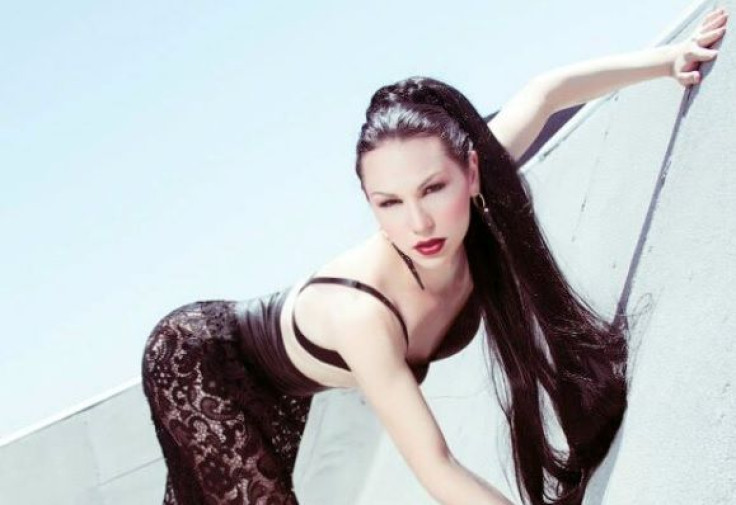 Season 5 of Lifetime's "Little Women: LA" is gearing up to be one of the most salacious installations yet. While Matt Ericson admitted he cheated on pregnant wife Briana Renee by sexting other women, Season 5 will be the first time viewers get to meet one of the women: transgender model Plastic Martyr. Before the new season debuts, get to meet the raven-haired beauty, who gave International Business Times and exclusive phone interview Tuesday.
1. Plastic Martyr started to model when she was 14 years old. A photographer reached out to her after he saw some of her photos online. After the shoot, she posted them to MySpace and "it got so much attention," she told IBT. Her career quickly "snowballed." Soon, designers began to contact her to do runway shows, too.
2. In five years, she sees herself in music or film. It's not that Plastic doesn't like modeling anymore, but she joked that being 27 years old is like 100 in modeling years. "I'm trying to get out of it," she said. "I would still do it if I got booked for it but they are less frequent because the industry wants younger models."
Ultimately, she would like to make a full music album. Plastic currently has two singles, and described her music as Goth/pop. "It's like if Marilyn Manson and Sia had a baby," she said.
As far as Hollywood, she would love to star in a drama. Plastic listed "Game of Thrones" and "Orange Is the New Black" as some of her favorite shows.
3. It has been hard to be transgender in the modeling industry. "It's been mostly been a lot of negative," she said about her 13-year tenure as a model. "People think being trans in Hollywood is easy, but you're under so much scrutiny."
Even though transgender acceptance has been brought to the forefront-- especially with shows like "Transparent" and with Caitlyn Jenner coming out-- Plastic still faces injustice. "I feel like people act like they are more accepting, but I still struggling every day with being seen equally," she said.
4. Plastic is going to have gender reassignment surgery within the next year. "I have fully and legally transitioned. I've been on hormones for a little over a year," she said.
Plastic doesn't consider the surgery cosmetic, though, and she like's looking natural. "It's just putting me into the body I've been working so hard to be in," she said in reference to gender reassignment. "I've identified as female for most of my life."
5. The main thing Plastic wants people to know that she "fights hard" for self-acceptance. "I try to convey a message to my fans it's really important to love yourself," she said. "Regardless of what gender you are, the most important thing you can do is love yourself. No matter who you are, there are people out there who hate you. You have to ignore the noise and focus on what is in front of you."
Follow me on Twitter @mariamzzarella
© Copyright IBTimes 2023. All rights reserved.