Megan Fox Returns To Instagram, Addresses Cheating Allegations Against Machine Gun Kelly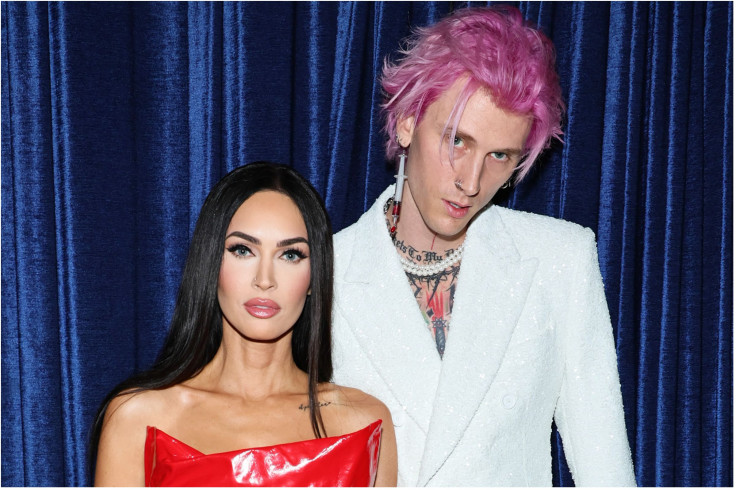 KEY POINTS
Megan Fox returned to Instagram Sunday, a week after she temporarily deactivated her account
The "Transformers" star said there was no third party involved in her relationship with Machine Gun Kelly
Fox asked the media and social media users to leave "innocent people" alone
Megan Fox is speaking out amid rumors that Machine Gun Kelly cheated on her.
The "Transformers" star returned to Instagram Sunday and made it clear that there's no third party involved in her relationship with Kelly, days after she shared a cryptic post that sparked split rumors and subsequently deleted her account.
"There has been no third-party interference in this relationship of any kind," Fox wrote. "That includes, but is not limited to...actual humans, DMs, AI bots or succubus demons."
"While I do hate to rob you of running random baseless news stories that would have been much more accurately written by ChatGPT, you need to let this story die and leave all of these innocent people alone now," she added, along with praying hands and purple heart emojis.
All other posts on Fox's account have been archived. She is currently not following anyone on the platform.
Before temporarily deactivating her account last week, the actress followed Harry Styles, Timothée Chalamet and Eminem, the latter of whom feuded with Kelly over the years.
Fox's new post came a week after she shared a cryptic Instagram post, deleted all of her photos with Kelly, unfollowed her fiancé and then took down her Instagram account.
On Feb. 12, the "Jennifer's Body" star shared photos of herself posing in front of a sign about struggling to walk away from a relationship, a snap of a mystery man in a gray sweatsuit and a clip of an envelope being burned in a fire pit.
She captioned the photos and video with lyrics from Beyoncé's song "Pray You Catch Me," writing: "You can taste the dishonesty/ it's all over your breath."
In the comments section of the post, one fan suggested that Kelly was unfaithful in their relationship with a woman named Sophie — whom fans believed to be the musician's guitarist Sophie Lloyd.
"He probably got with Sophie," the fan speculated.
Fox joked that it could've been her, replying, "Maybe I got with Sophie," alongside a single fire emoji.
Lloyd's management team immediately shut down the allegations that the guitarist was involved in the celebrity couple's rumored split.
"Sophie Lloyd is a professional, accomplished musician who has been needlessly dragged into the media based off of meritless accusations made by social media," Lloyd's management team told Us Weekly Wednesday. "Any suggestion that she has ever acted in an unprofessional manner or stepped out of her relationship are untrue."
On Feb. 13, an unnamed source told People that Fox was "very upset" with Kelly after a fight over Super Bowl weekend and was not speaking to him.
"They had a fight over the weekend and Megan won't speak to him. They haven't officially called off the engagement, but Megan took her ring off," the source claimed, noting that while the couple "have had issues in the past, things seem pretty serious this time."
Fox and Kelly, who got engaged in January 2022, reportedly sought professional help to make things work, according to People.
They were seen visiting a marriage counseling office in California last week. They were also photographed hanging out inside his car on Valentine's Day.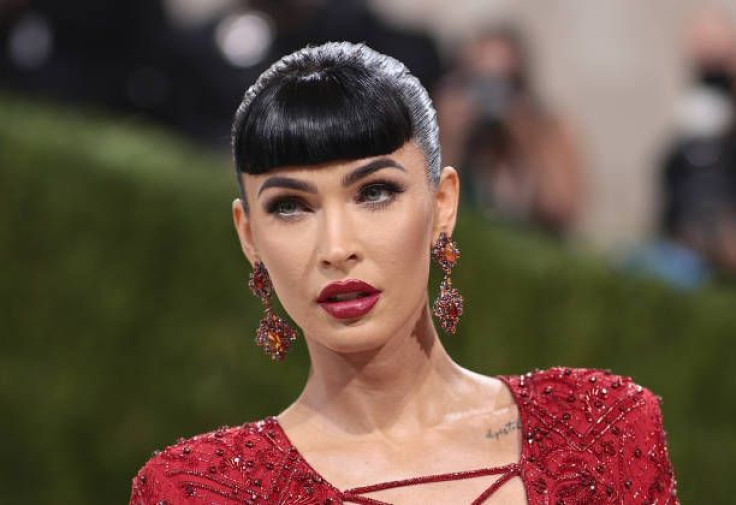 © Copyright IBTimes 2023. All rights reserved.