Meghan Markle Allegedly Embarrassed Prince Harry With Pregnancy Announcement, New Book Claims
KEY POINTS
Meghan Markle allegedly embarrassed her husband by announcing her pregnancy on Princess Eugenie's wedding day, according to a new book
Princess Eugenie and Sarah Ferguson were reportedly furious with the timing of Markle's pregnancy announcement
An insider, however, claimed that the Sussexes did not make a baby announcement during Princess Eugenie's big day
Meghan Markle allegedly embarrassed her husband, Prince Harry, when she announced her pregnancy at Princess Eugenie's royal wedding, according to a new book.
Investigative journalists Dylan Howard and Andy Tillett worked together to deliver the explosive book "Royals At War." Howard is popular in uncovering facts from scandalous scenarios. He is known for his books "Diana: Case Solved" and "Epstein: Dead Men Tell No Tales" to name a few.
Meanwhile, Tillett is a journalist and author from the U.K. He also worked with Howard for the book "The Last Charles Manson Tapes."
In their new book, Howard and Tillett claimed that Markle "embarrassed" her husband in a "huge social gaffe" that left Sarah Ferguson and Princess Eugenie "furious."
"Meghan put her foot in it when she decided that it would be the ideal moment to announce that she and Harry were expecting their first child," the two wrote referring to Markle's alleged pregnancy announcement during Princess Eugenie's big day.
"This was a huge social gaffe, even if you were not a royal – stealing the limelight from Eugenie, who was furious, as was her mother, Sarah," they continued.
There were speculations that the Sussexes made their pregnancy announcement during Princess Eugenie's royal wedding. However, according to a report from Harper's Bazaar, the royal couple didn't make a baby announcement at the wedding.
An insider told the outlet that the Queen, Prince Philip, Prince Charles and Camilla Parker Bowles, as well as the bride and groom, Princess Eugenie and Jack Brooksbank, were aware of Markle's pregnancy before the wedding. But most of the guests were not aware of the duchess' pregnancy before her announcement.
The rumors about Markle announcing her pregnancy during Princess Eugenie's wedding resurfaced back in September when Princess Beatrice announced her engagement. Many questioned the timing because it happened while the Sussexes were carrying out their tour to South Africa.
Some believed that it was Princess Beatrice's way to get even because the couple stole Princess Eugenie's thunder on her wedding day with their pregnancy announcement. Several netizens also speculated that Markle will take her revenge at Princess Beatrice by announcing her second pregnancy on the latter's wedding.
Princess Beatrice's wedding was called off due to the coronavirus pandemic. Meanwhile, many are convinced that the Sussexes will make a baby announcement soon.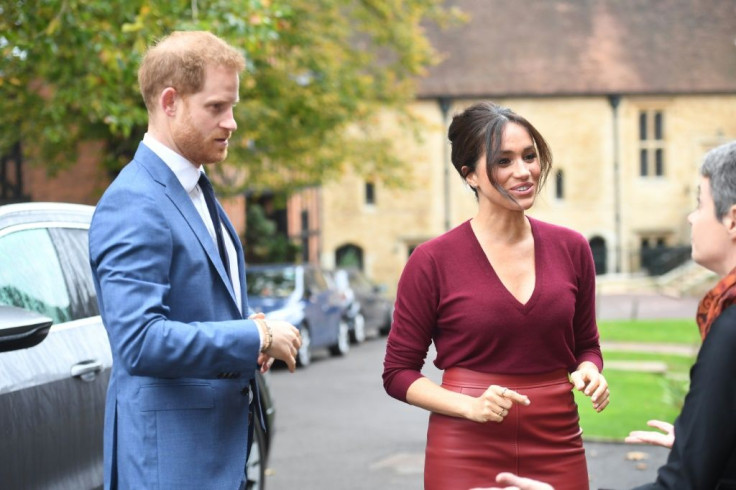 © Copyright IBTimes 2023. All rights reserved.