Meghan Markle Allegedly Leaves Prince Harry 'At Home' To Party In LA, Journalist Claims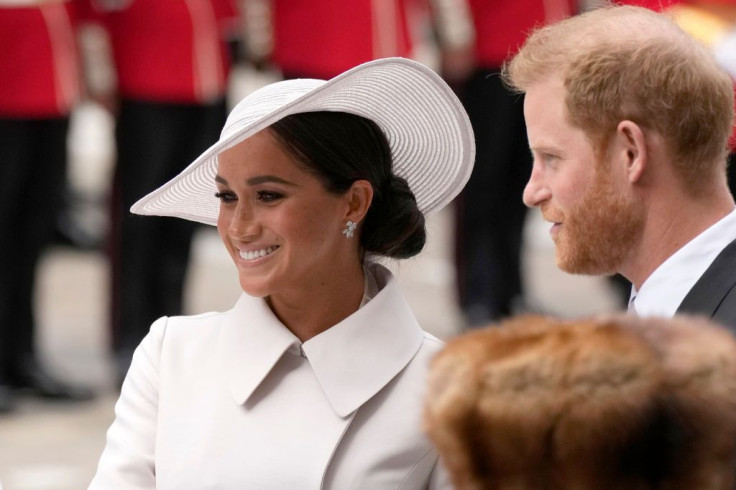 KEY POINTS
Society journalist Petronella Wyatt claimed that her pals "are always bumping into" Meghan Markle at parties
Wyatt claimed that Markle was not accompanied by Prince Harry during the alleged encounters
Hollywood broadcaster Tim Dillon claimed that the Sussexes are constantly trying to "hang out with celebrities"
Meghan Markle has been spotted partying in Los Angeles sans her husband Prince Harry, a British journalist and author has claimed.
As rumors of trouble in paradise for Prince Harry and Markle continue to swirl, society journalist Petronella Wyatt tweeted in May that the Duchess of Sussex has allegedly been leaving her husband "at home" in Montecito, California, to party without him.
"Friends of mine who live near Harry and Meghan are always bumping into Meghan at parties these days. Strangely, she tends to leave Harry at home," Wyatt, reportedly a friend of Queen Camilla, alleged.
International Business Times could not independently verify the claim. Reps for Markle and Prince Harry have not publicly addressed the tweet.
Markle has not been photographed in public since she and Prince Harry attended the Women of Vision Awards in New York City last month, where she was one of the awardees. A rep for the Sussexes claimed the couple was involved in a "near-catastrophic car chase" with paparazzi after they left the ceremony.
Meanwhile, Hollywood broadcaster Tim Dillon accused Markle of "trying to get places" by getting close to celebrities, The Sun reported.
"All they want to do is hang out with celebrities. I was at a party the other night talking to somebody about these people and it's just constant with them. [Meghan] was texting the person I was with there. The point is they just won't stop, these two," Dillon alleged.
He further claimed, "They're like low-grade reality stars trying to attach to anything. I'm literally at the party and they are showing me texts of this woman begging people to like 'hang out,' she is trying to get places."
According to Dillard, Markle's alleged ploy "isn't working," and most people are "having a good laugh" about it.
"I respect the hustle. I get what they are trying to do," he jokingly said, before claiming, "A lot of people at this party were like, 'We text her back, she's a duchess, but we've had enough.'"
Rumors that Markle and Prince Harry's marriage is on the rocks have been circulating since the couple failed to publicly acknowledge their milestone five-year anniversary and a report from The Sun claimed that the duke "has a room set aside in a luxury hotel where he stays without Meghan Markle."
A rep for Prince Harry's immediately denied the rumor that the royal has an "escape" place, telling Page Six: "This is not true."
However, some royal pundits and experts, including Prince Harry's biographer Angela Levin and Princess Diana's former royal butler Paul Burrell, have suggested that the couple's marriage was showing cracks.
Levin pointed to Markle's absence when Prince Harry was promoting his controversial book, "Spare," earlier this year as one possible sign.
"She is absolutely separating from him," Levin claimed of the Sussexes on GB News. "She hasn't been anywhere where he really needed her. He's got a mental health issue, and he needs somebody there to prop him up. Anyone would actually, but she keeps away. He's doing all the nasty stuff, and she's sailing on ahead. I think that's the beginning of the end of it for him."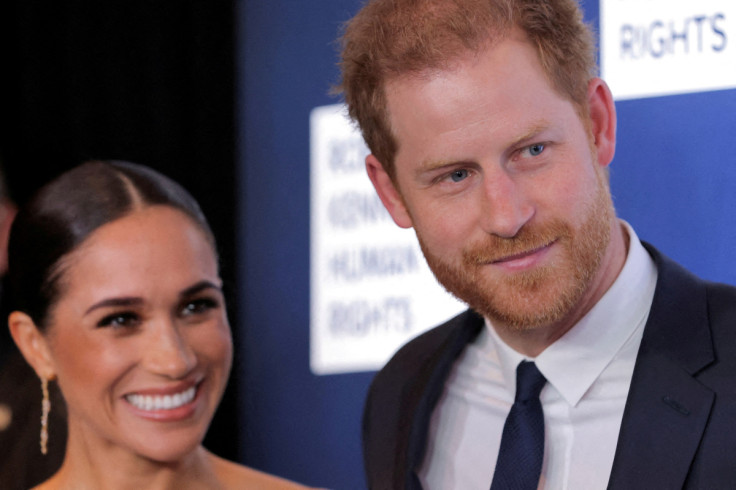 © Copyright IBTimes 2023. All rights reserved.