Prince Harry, Meghan Markle 'Risk Irrelevance By Distancing Themselves From The Royals': Royal Expert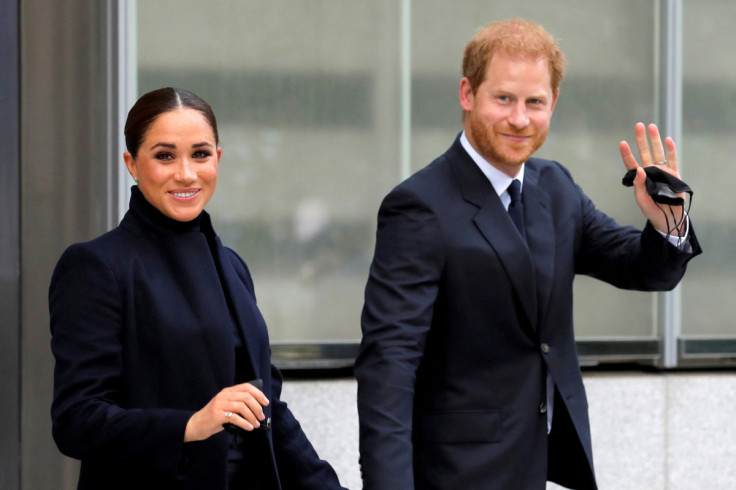 KEY POINTS
Kinsey Schofield claims the industry is interested in Prince Harry and Meghan Markle's connection to the royals
Schofield added the Sussexes remind the public of their royal connection, but the royals have been keeping their distance
Blogger Perez Hilton previously claimed that the Sussexes are boring and only interesting due to the royal family
Prince Harry and Meghan Marke will not remain popular when they distance themselves from the royal family, according to a royal commentator.
Prince Harry and Markle's future has become a topic of discussion, with many wondering what's next for them after they released a docuseries with Netflix and his memoir, "Spare." An unnamed source told the Sun that the Sussexes were done with publishing tell-alls, doing sit-down interviews and taking part in documentaries as "that period of their life is over," adding that "there is nothing left to say."
Some advised the royal couple to rebrand and move on from the royal family by stopping the attacks against the members of the firm. However, Kinsey Schofield, royal correspondent and commentator and host of the "To Di For Daily" podcast, claimed that the Sussexes aren't interesting without their royal ties.
"Netflix was quick to terminate Meghan Markle's project, 'Pearl.' Undeniably, the industry is primarily interested in Harry and Meghan's connection to the British royal family," Schofield told Fox News Digital. "Harry and Meghan risk irrelevance by distancing themselves from the royals. They will have to continue to remind us of their relationship, but it is getting harder and harder to do organically when the royals have so clearly distanced themselves – especially since Meghan is approaching more time away from the family than she was even on the royal scene."
She added, "Would Harry and Meghan like to stay behind the scenes? Sounds nice ... but realistically the buyers expect more than that."
Celerity gossip blogger Perez Hilton shared the same sentiment as Schofield about Prince Harry and Markle. For him, the pair is not interesting without their connection to the royal family.
"Honestly, they need to give up and move back to the U.K. I feel like it's inevitable," Perez told Page Six about the possibility of the Sussexes moving back to the United Kingdom. "I don't mean this as an insult, but they're both boring. The only thing that makes them interesting is the family in the U.K. and all of that drama."
He added that the royal couple has to play by the rules since they are celebrities and not royals in Hollywood.
"In America, she and he are not royals to us. We're not their subjects. They're just celebrities, and they have to play by the rules of celebrity. You have to work at it to maintain celebrity because the only way to monetize your celebrity is to maximize it and feed the machine," he told the outlet.
Prince Harry and Markle's marriage is rumored to be on the rocks, and there are questions about whether he will be deported after putting his visa at risk when he opened up about his drug use in his memoir, "Spare."
"I think all of his dreams are collapsing, actually," Prince Harry's biographer Angela Levin said on "GB News." "I think they're much more like nightmares now because he doesn't know who to be or what to be, and the impression I get is that Meghan isn't there to help him in the same way that if you really love somebody, you would be actually."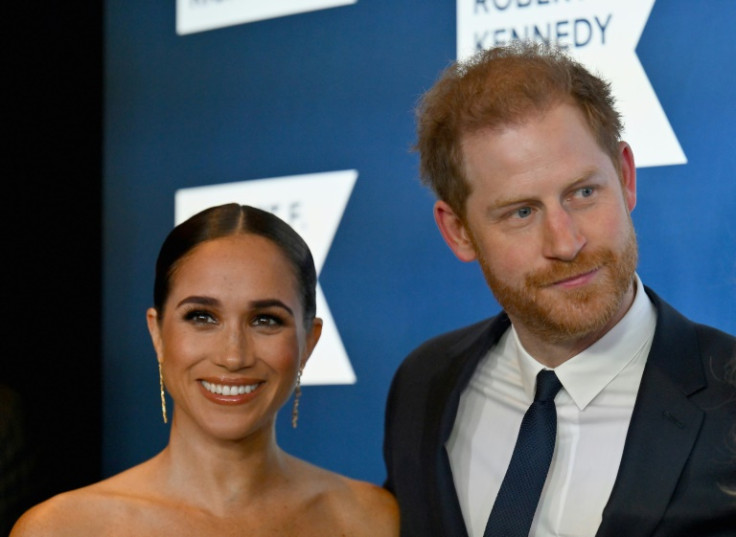 © Copyright IBTimes 2023. All rights reserved.