Prince Harry, Meghan Markle Not Yet Done With Royals; Sussexes Born 'Headline-Grabbers': Royal Expert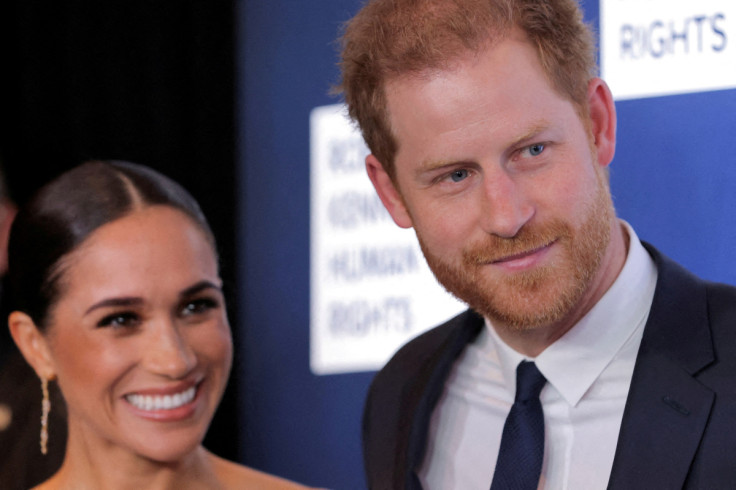 KEY POINTS
An insider claimed Prince Harry and Meghan Markle were done with the limelight
Kinsey Schofield argued and said the declaration was "factually inaccurate"
Christopher Andersen said the Sussexes would not disappear from the public eye
Prince Harry and Meghan Markle are not done talking about their experiences when they were still part of the royal family, according to a report.
The Duke and Duchess of Sussex are allegedly looking for new ways to monetize their royal connection. Several experts told Fox News Digital that Prince Harry and Markle are "nowhere near done" in talking about their experiences in the royal household.
"The exploration of Harry's past is nowhere near done," royal commentator and author Kinsey Schofield told the outlet.
According to her, Prince Harry is possibly shopping around to sell the film rights of his memoir, "Spare." He is also allegedly interested in making a documentary about his late mom, Princess Diana. Schofield made the statement after an anonymous source told the Sun that the Sussexes were done with publishing tell-alls, doing sit-down interviews and taking part in documentaries.
"That period of their life is over — as there is nothing left to say," the tipster said.
"'There is nothing left to say' is a factually inaccurate declaration," Schofield argued. "Prince Harry himself told The Telegraph that he held back revelations in 'Spare' to protect his father and brother. This portion of his interview was instantly interpreted as a potential threat that Harry could continue to spill the tea."
American journalist and royal author Christopher Andersen echoed the same sentiment. He doesn't expect Prince Harry and Markle to "truly step back."
"There are issues and causes and awards and red carpets and ongoing lawsuits and grievances aplenty to keep them in the public eye," he told Fox News Digital. "There's a huge difference between stepping back and vanishing. Harry and Meghan wouldn't disappear from the public eye even if they knew how. They are born headline-grabbers."
Maureen Callahan, an American writer and editor for New York Post known for her opinions regarding pop culture, politics, feminism and current events, is also not convinced that the Sussexes will be out of the limelight.
"Could it be? Could it actually, really be true that these two have run out of gas? Exhausted themselves of secrets to spill, accusations to lob, crosses to bear? Could it be that they finally got the memo?" she wrote in an article published by Daily Mail. "Of course not! Come on — we know exactly who Harry and Meghan are and what their lone subject matter is."
Royal commentator Richard Fitzwilliams also refuted the claim. He told Daily Mail that Prince Harry and Markle "specialize in doing the unexpected" and "have a great deal more money, they could say."
Meanwhile, others urged the Sussexes to rebrand since their woes have overshadowed their work. Shannon Felton Spence, former head of communications and politics at the British Consulate in Boston, suggested the couple refocus because their focus has been commercial, and they are not known for their philanthropic life.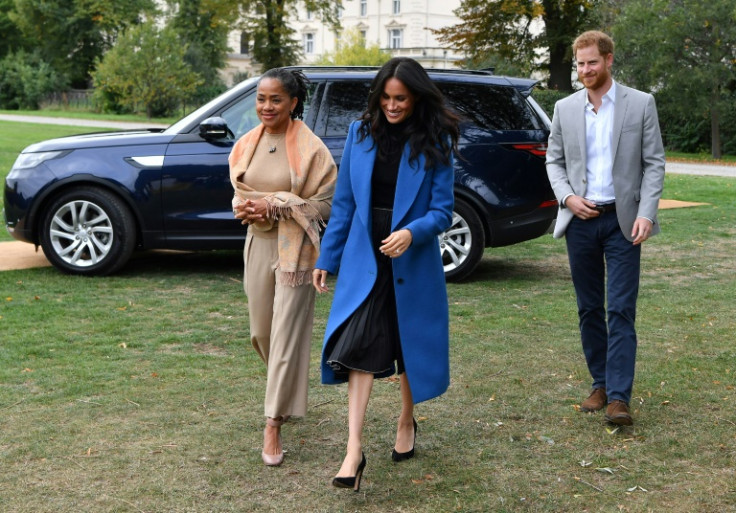 © Copyright IBTimes 2023. All rights reserved.