Meghan Markle Criticized For 'Racist' Remarks About Asian Stereotypes In Hollywood
Meghan Markle dropped a new episode of her Spotify podcast "Archetypes" on Tuesday, which focused on the stereotypical depiction of Asian women in Hollywood.
Parts of what Markle said did not sit well with a section of her listeners, who called her out for her "racist" remarks.
Hollywood's long-standing Asian stereotype of the "Dragon Lady" was discussed, and Markle named two films in particular for painting its female characters as aggressors and/or highly sexual, Variety reported.
The duchess of Sussex named "Austin Powers" and "Kill Bill," featuring controversial characters like the extremely sexualized twins Fook Yu and Fook Mi, and the terrorizing O-Ren Ishii. She said these films, "presented these characters of Asian women as oftentimes over sexualized or aggressive."
"And it's not just those two examples, there's so many more.... This has seeped into a lot of our entertainment. But this toxic stereotyping of women of Asian descent, it doesn't just end once the credits roll," she added.
The episode featured notable Asian media personalities Margeret Cho and Lisa Ling, and sociologist Nancy Wang Yeun. The latter revealed how she was targeted with the "me so horny" comment at an Atlanta airport.
The comment referred to a controversial dialogue used in the 1987 movie "Full Metal Jacket," which reenforced the stereotype of Southeast Asian women being sex workers with limited English vocabulary.
The podcast spurred a lot of opinions online, with many blasting the latest episode, saying the comments were prejudiced against Asian women, reported OK! Magazine.
"Meghan Markle's podcast should have been called 'I love racist stereotypes' instead of Archetypes. This episode is terrible," read a tweet.
"Thank you Meghan for teaching me, a simple Asian woman, about Asian stereotypes from 20 years ago. Now do Arab women.. but leave the blood diamonds at home, yeah? #MeghanMarkleIsAGrifter" read another tweet.
"Kill Bill wasn't even stereotyping Asian women as dragon ladies but a respectful homage to Asia cinema. We Asian women don't need Meghan Markle to teach me what to feel offended over. In fact, I'm deeply offended by her attributing victimhood towards us like she knows better," a third opined.
Markle began the podcast talking about her experience growing up in Los Angeles. In the intro comments, she said she was exposed to a multitude of Asian cultures by sipping on iced teas in Thai Town, eating noodles at a local Chinese restaurant, and visiting a naked Korean spa with her mom.
"I can't wait for the print version on THAT podcast. Disappointed Lucy Lui couldn't be there today. I'm sure, as an accomplished, awarded actress, she'd have been able to share more than noodle stories," read a tweet.
"Meghan Markle stereotyped Asian people everywhere. Noodles and massages. Okay then," wrote another user.
"Meghan Markle went to a Korean Spa and now understands Korean cultures? There is more to Korea than women walking around naked, getting steamed and scrubbed, and eating noodles. Her anecdote is offensive and suggests that she embraces stereotypes, ahem archetypes. She's racist," opined another.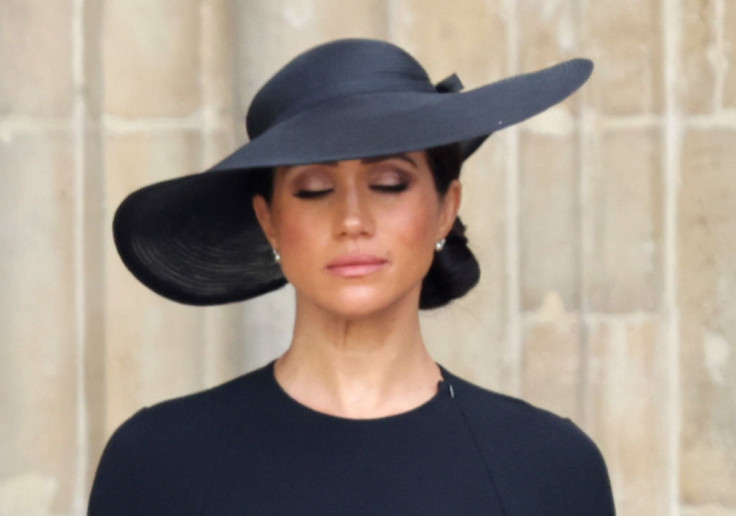 © Copyright IBTimes 2023. All rights reserved.
FOLLOW MORE IBT NEWS ON THE BELOW CHANNELS