Meghan Markle Helps Princess Eugenie Prepare For Wedding By Doing This
Meghan Markle has reportedly been helping Princess Eugenie prepare for her royal wedding on Oct. 12.
Lucy Devine, a journalist for The Sun, revealed that Princess Eugenie and Jack Brooksbank visited Markle and Prince Harry in their home in Cotswold to seek some advice ahead of their special day. The visit took place last month while renovations at Prince Harry and Markle's new home in Kensington Palace were taking place.
And to return to favor, Markle and Prince Harry also visited the engaged couple in their mansion in Berkshire to talk about their nuptials. The two couples have also gone out on private double dates, and the majority of their conversations are about Princess Eugenie's wedding preparations.
Meanwhile, Prince Andrew and Sarah Ferguson's daughter shouldn't only be grateful to the Duchess of Sussex for all of her help and advice. The 28-year-old princess should also be grateful to her cousin Prince Harry.
Anna Roberts, a journalist for The Sun, reported that Princess Eugenie used the same slimming supplements that Prince Harry took just before his May 19 wedding to the "Suits" alum.
Princess Eugenie has also been working with Gabriela Peacock, a nutritionist, to help keep her slim before and during her royal wedding. Peacock has reportedly produced a range of dietary powders called Slim Me, Clean Me, Protein Me, and Energize Me. The products are priced at $131, and it may be consumed for an entire month.
One of Princess Eugenie's friends revealed that she wakes up early in the morning to exercise.
"She is literally up every morning, out running, and has been incredibly self-motivating, it has been amazing to see. She has really immersed herself in it. She has also been hitting the gym frequently. Everyone is so proud of her. It has been a goal that she has most certainly reached. We can't wait for everyone to see her on Friday, she will look stunning," the friend told Daily Mail.
Princess Eugenie will tie the knot with Brooksbank on Oct. 12 at 11 a.m. at St. George's Chapel in Windsor Castle. The ceremony and carriage procession will be televised by ITV's "This Morning."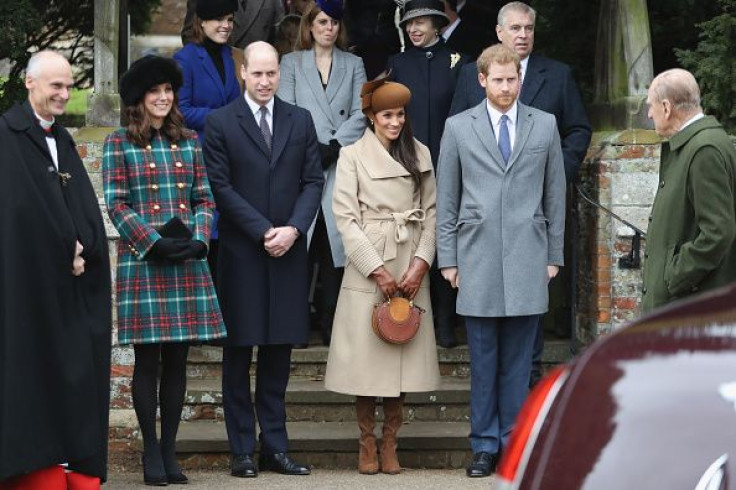 © Copyright IBTimes 2023. All rights reserved.