Meghan Markle 'Mistake' On 'Queen Of The World' Draws Criticism From Viewers
Meghan Markle recently found herself at the center of an editing mistake committed by the people behind "Queen of the World."
During the airing of the documentary's second part, viewers noticed that Markle's segment talking about her wedding dress was shown again in the installment. Fans who saw the clip a week earlier were not happy to see it again on air.
"Who edited this? Now showing Meghan's dress and the same clip they already showed at least twice in the first episode. We don't need to see it again in the second episode," one person tweeted (via Express).
"Now I do love a royal documentary – but whoever made this one needs sacking. How many times must they show HRH Duchess of Sussex looking at her wedding dress & tell us how all 53 Commonwealth countries are embroidered in the veil. Terrible editing, so much repetition," another viewer commented.
"Just in case anyone might have missed its 1st time, 2nd time, umpteenth time, here it is again!" another fan joked.
Meanwhile, this isn't the only negative comment regarding "Queen of the World." After seeing Markle's clip the first time last week, some viewers questioned why the episode was so focused on the Duchess of Sussex and not on Queen Elizabeth II.
"Queen of the World" is a documentary that depicts the royal family's efforts to engage with the world through the 53 Commonwealth countries led by Her Majesty.
According to Variety, the Queen is little-heard-from throughout the entire documentary because she delegated speaking to the cameras to family members and other spokespeople.
Princess Anne was also heavily featured in the documentary when she talked about the royal family's interaction with the public. Prince Harry also offered an advice on what to do when people bump into his grandmother.
Daniel D'Addario, a journalist for Variety, said, "Queen Elizabeth could be a moral exemplar for the world because being a ruler of the British empire is something meaningful in and of itself. She didn't have to be interesting or to give too much of herself away. Meghan and Harry, along with the rest of their generational cohort, will have to fight harder to keep our interest. They won't have the luxury of being boring."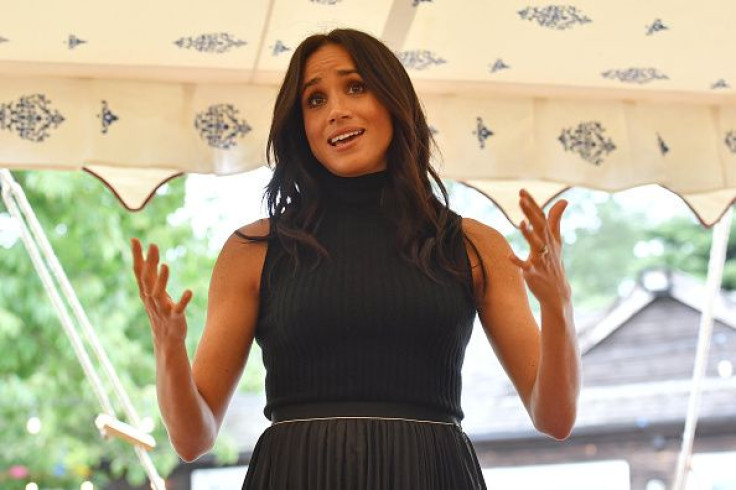 © Copyright IBTimes 2023. All rights reserved.