Meghan Markle Not Pressured To Look 'Immaculate' After Delivery Like Kate Middleton
Meghan Markle doesn't want to follow one of the royals' pregnancy traditions that has been practiced by Princess Diana and Kate Middleton.
After the Princess of Wales and Duchess of Cambridge gave birth, they dressed up and made their baby's public debut to the group of photographers waiting for them outside the Lindo Wing to capture their first photo with the newest member of the royal family. According to reports, Markle is an anxious mom and she's nervous about complications. In addition, she doesn't want to be pressured to "look immaculate on the hospital steps just hours later."
Markle was advised earlier to not follow Princess Diana and Middleton's photo shoot outside the Lindo Wing. According to Fridababy CEO Chelsea Hirschhorn in an open letter published on The New York Times, it's about time to end the royals' traditional "post-partum parade" where new royal moms greet the photographers outside the hospital.
Middleton did this with her three royal babies Prince George, Princess Charlotte and Prince Louis when she introduced them to the public. However, not everyone was impressed when they saw the Duchess of Cambridge's "pristine" and "immaculate" look just hours after delivering a royal baby.
Radio host Meshel Laurie slammed Middleton for giving an "unrealistic message" to new moms. According to her, the duchess' immaculate look gave new moms the pressure to look as good after giving birth.
However, some were impressed with what Middleton did. Markle's close friends Serena Williams considered Middleton the toughest woman she knows because the athlete couldn't imagine how the duchess put on her makeup and greet the public just a few hours after her delivery.
Middleton is popular for her speedy hospital exits after giving birth. When she delivered Prince George and Princess Charlotte in 2013 and 2015 she was in and out of the facility within 12 hours. For Prince Louis' she's out of the hospital for his public debut just seven hours after her delivery.
Middleton reportedly wanted to leave the hospital on the same day because she knew that her presence would cause frenzy outside the hospital which could be disruptive to other patients. It's also possible that she preferred to be in the comfort of her own home because she had a baby team that included her mom, Carole Middleton.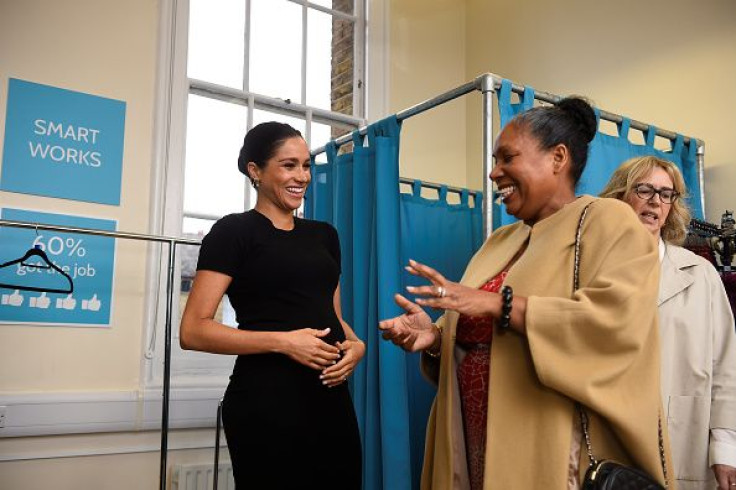 © Copyright IBTimes 2023. All rights reserved.