Meghan Markle Not In Talks To Sign 'Mega-Bucks' Deal With Dior: Report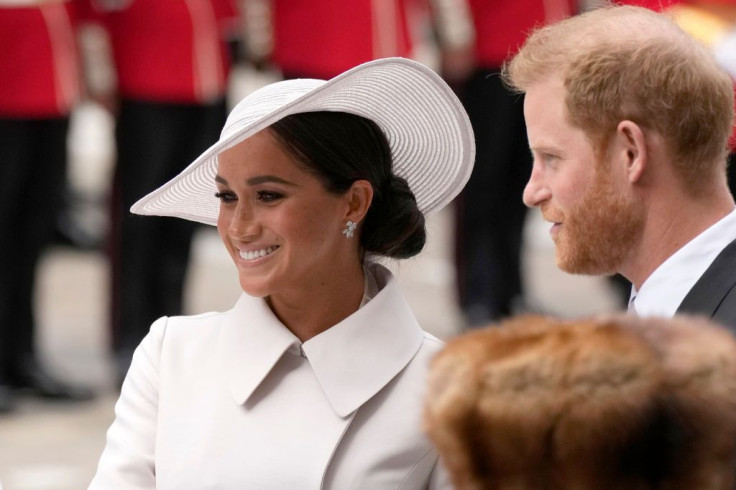 KEY POINTS
Mail on Sunday reported that Meghan Markle was allegedly in discussions to sign a "mega-bucks" deal with Dior
A rep for the Duchess of Sussex denied the claims
A Dior source reportedly said the French couture house's team was confused about how the story came about
Meghan Markle is not signing a deal with Dior.
A spokesperson for the Sussexes has shut down claims that the former "Suits" star is in talks to become the new face of the French fashion house, telling The Telegraph that the report was not true.
An unnamed Dior source also denied the rumor that a deal was imminent.
The insider told The Telegraph that the reports have left the team in Paris "nonplussed as to how the story came about."
This comes after the Mail on Sunday reported that the Duchess of Sussex "may be on the brink of signing a major deal with French couture house Dior to make her a face of the company, alongside global stars such as Rihanna and Jennifer Lawrence." The headline included the question, "Is Meghan about to become the mega-bucks Duchess of Dior?"
The outlet cited an unnamed "prominent Beverly Hills socialite" as claiming that "Meghan is all anyone is talking about" in Hollywood at the moment.
"There have been rumors for weeks that [Markle's] about to sign a deal with Dior which has put the gossip mill into overdrive. If she pulls that off, then no one will remember that her silly little podcast got canceled after one season," the insider claimed, referring to Markle's "Archetypes" podcast, which was recently axed by Spotify.
The Duke and Duchess of Sussex have been spotted wearing outfits from the luxury fashion house in recent months.
In May, Prince Harry looked dapper at his father King Charles' coronation wearing a three-piece suit from Dior. It consisted of a morning coat and a black vest, paired with a crisp white shirt and a pearl gray tie.
Following the event, Dior shared a snap of the prince rocking its apparel via its official Twitter account.
"Tailoring fit for royalty," the caption read. "Dior is honored to have dressed Prince Harry, Duke of Sussex, for the coronation of King Charles III in a custom design by Kim Jones. Seen arriving at Westminster Abbey, gain an insight into the savoir-faire of his three-piece suit next."
At the time, celebrity stylist and fashion expert Miranda Holder told Mail Online that Prince Harry seemingly "did not get the fashion memo" or "was in a petulant mood" because most guests opted for a British brand to support local fashion brands on such a patriotic occasion.
Meanwhile, brand and culture expert Nick Ede suggested that the Sussexes, who are no longer working royals, may have tied up with the French fashion brand.
"Fashion brands know that celebrity is a brilliant way to sell and create strong credentials. A brand like Dior [which] have a long history and heritage [has] jumped at the chance to work with Harry and Meghan," he claimed. "Dior [is] promoting that they created the suit for Harry and this will help build his brand equity, and I think we will see him and Meghan working closely with fashion houses and lifestyle brands to make money and also endorse."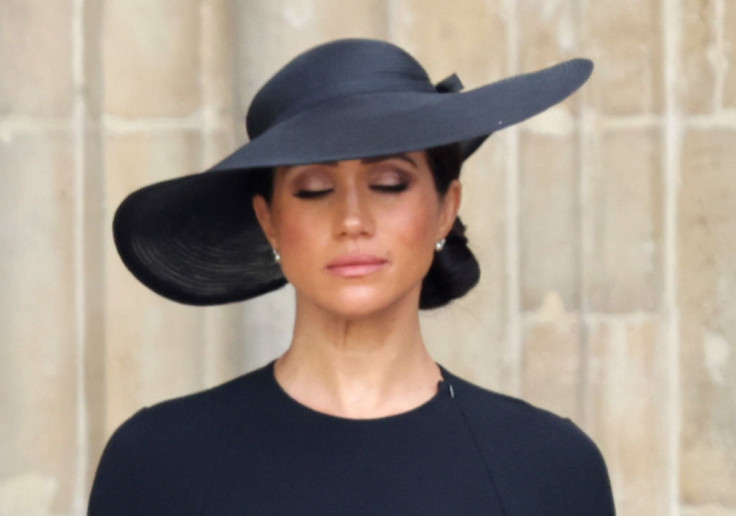 © Copyright IBTimes 2023. All rights reserved.