Twitter Reacts To Netflix Reportedly Planning To Axe Prince Harry, Meghan Markle Deal After What Spotify Did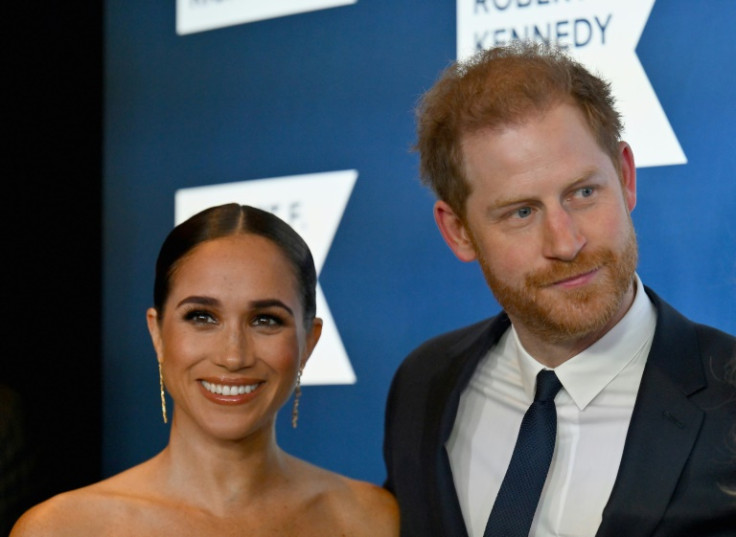 KEY POINTS
A report claimed Netflix may end its deal with Prince Harry and Meghan Markle
Some netizens said the royal couple would be done if Netflix cut ties with them
Several were convinced that the rumors could be true
Netflix may not continue its deal with Prince Harry and Meghan Markle, just like Spotify, and Twitter users shared mixed opinions about it.
On Thursday, the Duke and Duchess of Sussex and Spotify released a statement announcing that they would be ending their business deal. A new report from The Sun claimed that Netflix may do the same. International Business News could not verify the report.
An unnamed source claimed to the outlet that the streaming giant feels the same. Thus, it might also cut ties with Prince Harry and Markle.
The still unconfirmed report received mixed responses from the netizens.
"If Netflix severs ties, they're done!" one commented. Another added, "My fingers are crossed. Mind you, [their] lack of work ethic should be what brings the 2 down."
"They are done anyway, no one trusts them, they never get invited to any influential [parties]. Hollywood has shunned them, so they need to find another country to insult," a third person opined.
"Interesting, these articles are popping up. It starts with the 'lower' tabloids, then you get your WSJ, Variety, People. Next couple [of] days will be an interesting tell. It's possible NF is trying to keep them until this IG doc. If they decide to go forward. But they're all but done," another commenter said.
"Better believe it... Spiod/Net/Random have been ready to drop since early last year.. BUT they were stuck w/them.. so they HOPED for the best... BUT ALL their offerings have been dismal failures... NO matter the push & hype they gave it... CURTAINS," another wrote.
"Rather odd that Netflix released all of her projects before the end of 2022 with LiveToLead airing on Dec 31. Did Netflix want to wipe their slate clean before the new year arrived?" a different user asked.
Royal correspondent Kinsey Schofield claimed Markle was probably having a bad day when Spotify announced their split.
"She hates failing, and she is failing on a global scale. This is a huge audience that is watching. [Markle's animated series] 'Pearl' got canceled by Netflix before it even came to fruition. Spotify kicked her to the curb in front of the entire world. This is a hard time for them, and I think that they are really struggling to figure out their identity and what their next steps are."
She also claimed that the Sussexes are difficult to work with, and their split with Spotify only proved it.
"I do think that this is not the first time that we've seen Harry and Meghan say that they left on their own terms or this was a mutual agreement. Brands and individuals are going to start cautiously wanting to avoid working with them," Schofield claimed.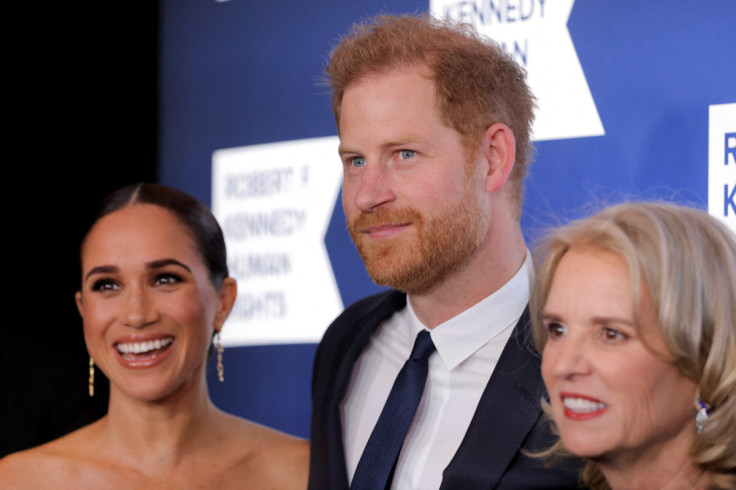 © Copyright IBTimes 2023. All rights reserved.