Meghan Markle Is A 'Dark Horse,' May Release Her Own Memoir: Royal Commentator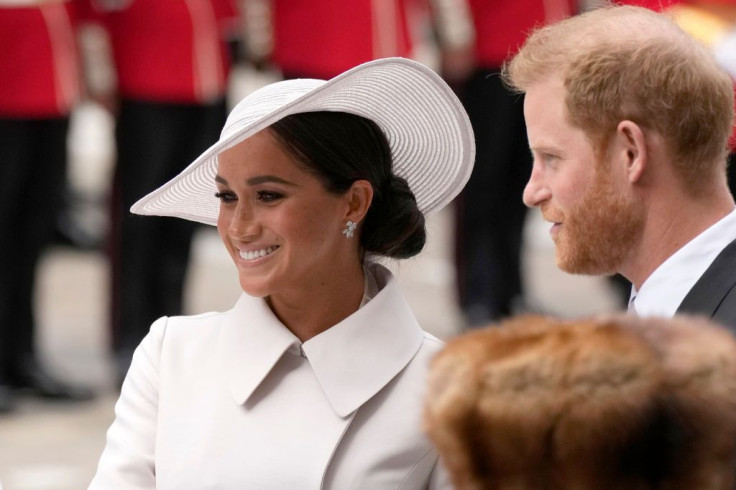 KEY POINTS
Journalist Louise Roberts predicted that Meghan Markle may release her own autobiography
The royal commentator said the royal family "cannot control" Markle and stop her from speaking out
Roberts claimed that she sees "more danger" coming from Markle's potential tell-all book than Prince Harry's
Meghan Markle may pen her own memoir, a royal commentator has predicted, as the Sussexes explore new revenue streams after their Spotify deal and her "Archetypes" podcast were axed.
News Corp columnist Louise Roberts and News.com.au entertainment reporter Bronte Coy recently shared their thoughts and predictions on Markle and Prince Harry's next moves during an appearance on Sky News Australia's "The Royal Report" Sunday.
Asked if she believes the end of the Sussexes' reported $20 million deal with Spotify would push Prince Harry to release another memoir following "Spare," Roberts responded that she believes it's possible the former "Suits" star may release her own tell-all book next.
"Possibly he might have more fuel in the tank, but I think Meghan is a dark horse here," Roberts claimed. "I think it's time for her to unleash her tell-all memoir because of the whole Oprah [Winfrey] thing. Although the royals can't really control Harry, they certainly cannot control Meghan. And she would talk and talk and talk, so there's no way of nipping that in the bud at all."
Markle and Prince Harry opened up about their decision to step back from royal duties and made several allegations against the royal family when they sat down for a televised interview with Winfrey in 2021.
The couple shared more details about their love story and their royal exit in their Netflix documentary "Harry & Meghan" in December 2022, while Prince Harry made a number of allegations against his older brother Prince William and his father King Charles III in his book, "Spare," which was released in January.
But while Prince Harry has claimed that he has more unflattering stories about the royal family that could fill another book, Roberts predicted that a memoir from Markle would be more dangerous.
"I see more danger coming from her autobiography, her truth, which would be Oprah on steroids," the royal commentator claimed.
Meanwhile, Coy weighed in on reports that the Sussexes plan to stop releasing content discussing the royal family because there is "nothing left to say."
"Every single time I thought that was the case I've been wrong," Coy said. "I felt that after Oprah, so I'm hesitant to say it again."
But the commentator suggested that Prince Harry has likely said everything he can say about his family at this point.
"But I would say it does seem like he has said all that he has and the royal family probably feels the same, 'What else can he possibly say? He said so much.' So, maybe there's a little bit of reassurance for them in that. Surely it's all been said at this point," she added.
A report from The Sun last month claimed that Prince Harry and Markle were done with "royal-bashing" interviews, tell-all books and documentaries because "there is nothing left to say."
However, royal commentator and author Kinsey Schofield wasn't convinced and suggested that the Sussexes are likely "nowhere near done" with the royal family.
"'There is nothing left to say' is a factually inaccurate declaration," Schofield argued. "Prince Harry himself told The Telegraph that he held back revelations in 'Spare' to protect his father and brother. This portion of his interview was instantly interpreted as a potential threat that Harry could continue to spill the tea."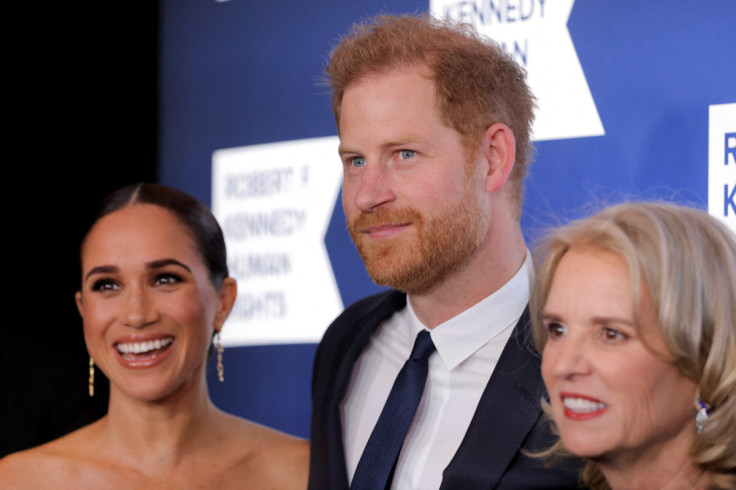 © Copyright IBTimes 2023. All rights reserved.