Is Meghan Markle Pregnant? Fans Waiting For This To Confirm Second Pregnancy
Meghan Markle is not pregnant until palace does this, netizens say.
There are rumors that the Duke and Duchess of Sussex are already expecting their second child together. The speculations started when Markle was spotted rewearing her maternity dresses during her and Prince Harry's tour in South Africa.
The pregnancy rumors intensified when reality TV expert Kate Casey tweeted that for her, Markle is "already pregnant with their second." A number of netizens agreed and said that they felt the same.
However, not everyone was convinced that Markle is really pregnant. In the online forum Quora, several netizens are waiting for a move from the palace to confirm the rumored pregnancy. Otherwise, they would not believe the duchess' rumored second pregnancy.
"She's not until the palace announces it!" one fan wrote.
"If she is, there will be a Royal announcement," Maureen James, a former civil servant, said.
Meanwhile, some aren't convinced that Markle really got pregnant with her first child. One netizen said that the duchess "was never pregnant."
When news about Markle getting pregnant for the second time made headlines, some royal fans immediately reacted and said that she wasn't pregnant the first time despite the palace's announcement. One even alleged that the duchess was just acting pregnant and was wearing some sort of padding.
"She wasn't pregnant. Goes on (maternity leave-ha) and gains baby weight AFTER a child is born to another woman," one online user wrote.
A clip of Markle when she was pregnant has resurfaced. In the video, the duchess can be seen squatting and standing during a royal engagement with ease. Several netizens pointed out that she was only wearing a moonbump because something popped and her stomach suddenly got bigger when she stood up.
Some moms were also convinced that Markle just faked her pregnancy because for them, there was no way a pregnant woman could squad and stand smoothly especially when she is in her full term of pregnancy.
Nevertheless, experts recommend that Markle should wait for at least two years before her next pregnancy. Research shows that women who conceive just six months after giving birth are at 70 percent higher risk of preterm birth than women who space their babies from 12 to 23 months.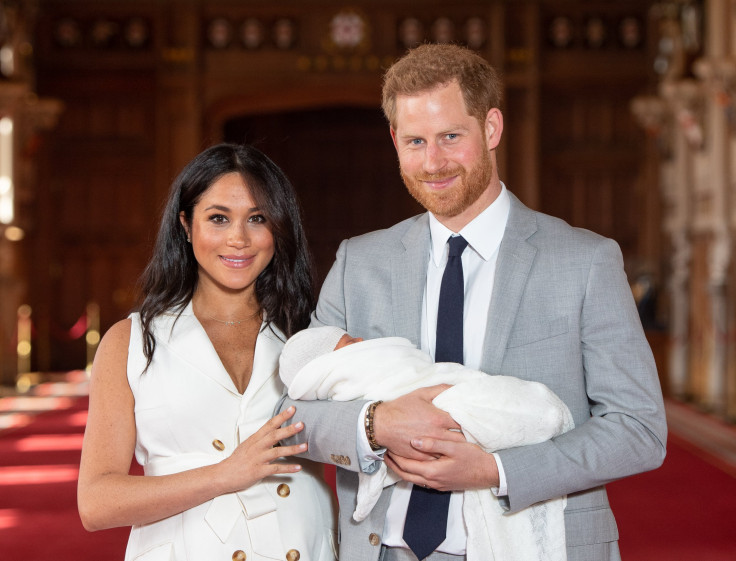 © Copyright IBTimes 2023. All rights reserved.