Meghan Markle's Pregnancy Questioned; Duchess' Stomach Made Popping Sound After Squat [VIDEO]
Meghan Markle's pregnancy was questioned again after a clip of the duchess making a squat and producing a popping sound resurfaced.
A clip of Markle squatting and standing during a royal engagement while she was pregnant was shared on YouTube. In the video, there was a noticeable sound when she stood up, prompting the netizens to believe that she was wearing a moonbump.
"You can literally see that thing pop back out and get bigger when she stands up!!! This is bizarre," one commented.
"Holy moly, watch the bump pop out and make that noise! She looks down and touches it as it pops out. People need to see this. Never mind squatting in heels with your knees closed. That's actually not possible after the 4th month, no matter how much yoga you do. The uterus won't allow it," a different user opined.
Many also questioned Markle for making it look so easy to squat when she was on her full-term of pregnancy. According to one mother, she couldn't remember that crouching was that easy when she was pregnant. Another said that when she was pregnant, there was no way that her belly would compress like that of Markle's rendering it impossible for her to squat or bend the way the duchess did.
Just recently, there were rumors claiming that Prince Harry and Markle are already expecting their second baby. One netizen even claimed that the Duke and Duchess of Sussex will make the announcement in the run-up to Princess Beatrice's royal wedding as a revenge.
Royal fans questioned Princess Beatrice's engagement announcement because it happened while the couple was doing their tour in South Africa. Markle's fans felt that Princess Eugenie's sister stole the Sussexes' thunder.
However, some royal fans reacted to Markle's rumored second pregnancy, saying that she never got pregnant. Many netizens claimed that Markle was never pregnant, implying that she never carried Archie in her womb. One insisted that the duchess was only wearing a fake baby bump and padding, so she would look bigger. Another also referred to the same video mentioned above when Markle squatted and stood up so easily.
"This was the moment I knew Meghan Markle was not pregnant . As a mother of 3 children all now grown there is no way I could have bent down like that in my 9th month and have gotten up so quickly this is what sealed the deal for me," the netizen wrote.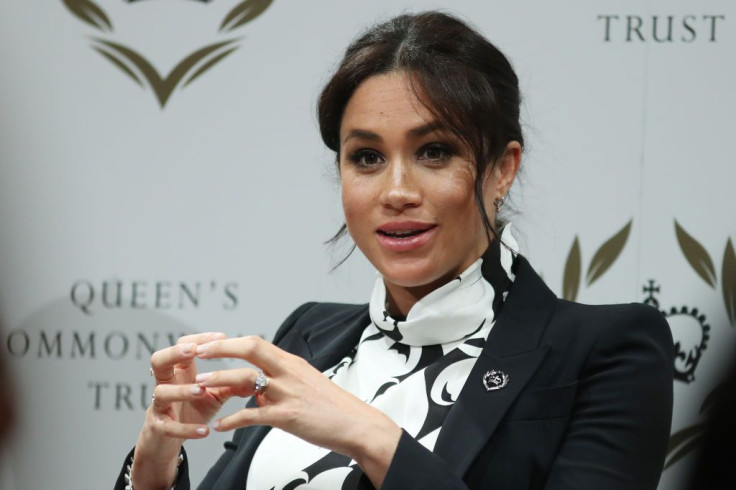 © Copyright IBTimes 2023. All rights reserved.