Meghan Markle, Prince Harry Can Get Away With Being Grifters In UK: Royal Commentator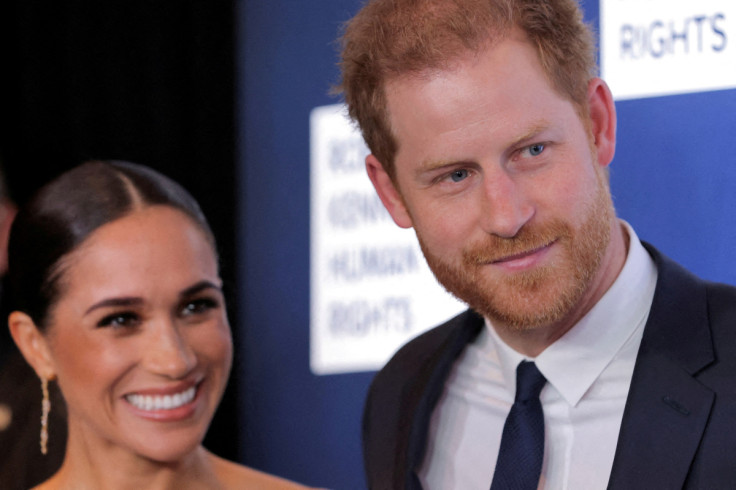 KEY POINTS
Celia Walden claimed the royal couple could get away with doing minimal work in the U.K.
Walden said in the U.S., people do not have patience for those who don't actually do the work
Joe Hildebrand claimed the Sussexes have no skills or any talent
Prince Harry and Meghan Markle are reportedly not doing the hard work in the United States.
Daily Telegraph's Celia Walden joined Dan Wootton on "GB News." They talked about the Duke and Duchess of Sussex after Bill Simmons called them "f—-ing grifters" when Spotify axed their deal. Wootton asked Walden what's next for the Sussexes to do, and she mentioned them doing good stuff after they allegedly tainted their brand.
"I was gonna say, a good stuff would be to actually produce something of worth, but that's maybe too challenging, Walden said. "And what I think is interesting about this is that you can get away in the U.K. with an awful lot, you can ride on the coattails ironically of your parents, you can get away with a lot just from having been to a very fancy school. But in America, as I know from having lived out there, they have absolutely no patience for people who don't actually do the work, and what's ironic is if they actually stayed here, they probably would have got away with doing very little and being the sort of grifters that they've been described us."
"But in America, this I fear, I say that I'm enjoying all of this immensely, that it's going to be, you know, as I think, Mark Borkowski, the PR guy, said today that what happens is it's a pack of cards, and they all start to think, oh dear, once you become tainted particularly in America, then everybody starts backing off at the same time, and the fact is that they can't afford for that to happen."
Wootton agreed, mentioning the Obamas and Oprah Winfrey not inviting the royal couple to their birthday parties. He also noted that the idea that Prince Harry and Markle would become the darlings of Hollywood was gone. He added that the Sussexes are allegedly too tainted, so he couldn't understand why the people would associate themselves with the royal couple.
Walden agreed, saying, "With every single mistake that they've made, you couldn't even fit them all into a double-page spread because it feels like they have just consistently made the most basic sort of schoolboy errors." Their mistake was allegedly due to their shortcoming in "not thinking ahead," instead, they just go for the money while ignoring all the good advice.
Daily Telegraph columnist Joe Hildebrand joined Sharri Markson on Sky News Australia's "Sharri" and also reacted to Simmons' comment about the Sussexes. Markson said it was "brutal." Hildebrand seemingly agreed with Simmons.
"Yea, They have no noticeable skills," he claimed. "There's the thing 'What were they going to do?' They don't have any skill set. They don't have any talent. The only thing they were able to do is crap the world of the royal family, and they've got nothing left in the tank. So what's Season 2 gonna be?"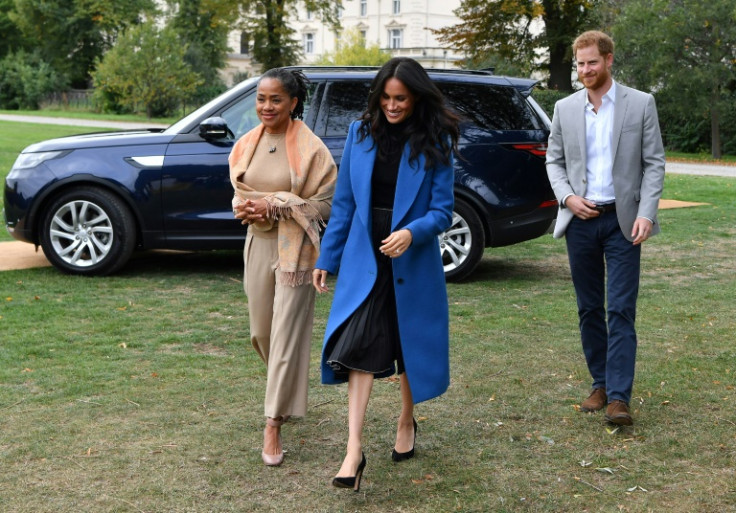 © Copyright IBTimes 2023. All rights reserved.