Bill Simmons Teases Untold Story About 'Grifter' Prince Harry: 'One Of My Best'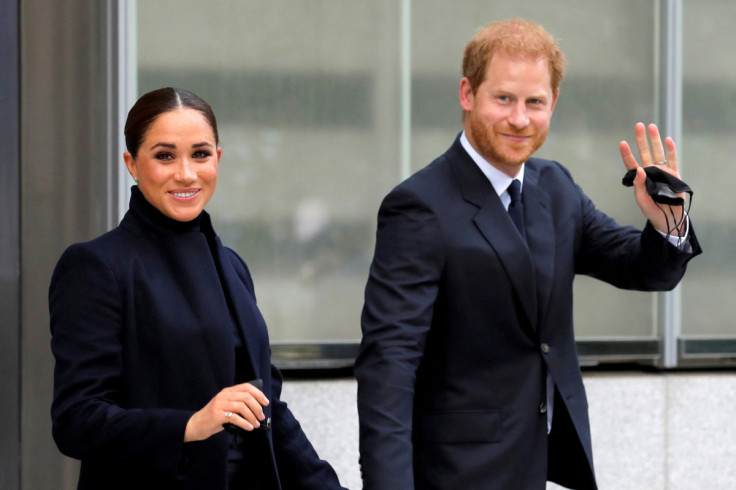 KEY POINTS
Bill Simmons said he wishes he had been involved in Harry and Meghan's negotiation to leave Spotify
The Spotify executive claimed he met with Prince Harry over Zoom to discuss podcast ideas
Several netizens jokingly told him to get drunk because they wanted to hear the story
Bill Simmons slammed Prince Harry and Meghan Markle as "f---ing grifters" after the couple ended their partnership with Spotify.
Simmons, who, according to Deadline, sold The Ringer to the streaming giant in 2020 and is currently the head of podcast innovation and monetization at Spotify, voiced his displeasure about the Duke and Duchess of Sussex's exit from the platform on Friday's episode of his "The Bill Simmons Podcast."
"I wish I had been involved in the 'Meghan and Harry leave Spotify' negotiation," he said. "The f---ing grifters. That's the podcast we should've launched with them."
The sportscaster went on to allude to an alleged incident he had with Prince Harry on Zoom when they apparently discussed podcast ideas.
"I gotta get drunk one night and tell the story of the Zoom I had with Harry to try and help him with a podcast idea. It's one of my best stories," Simmons claimed.
His guest encouraged him to "do it," adding: "Dude, there hasn't been a drunk service podcast. Let's both get drunk."
A number of social media users encouraged Simmons to detail his alleged Zoom meeting with Prince Harry.
"Thank you, Bill ... finally the truth about the grifters, Harry and Meghan," one Twitter user wrote, along with multiple praying emojis.
Another added, "THIS IS GOLD! Oh, and PLEASE tell the story! Tell all the stories! We've been waiting for the rest of the U.S. to finally see who these two grifters really are!"
"He was probably talking to the trash can thinking it was Bill. I'm willing to chip in on the booze though. I don't care if it's top-notch or moonshine, I'm in," a third user wrote.
"Someone quick, buy the booze for both of them to get drunk... Ratings would go through the roof," a fourth commenter added.
The Sussexes and Spotify released a joint statement Thursday announcing that they decided to end their partnership.
"Spotify and Archewell Audio have mutually agreed to part ways and are proud of the series we made together," the two parties said in the joint statement obtained by Fox News Digital.
The couple signed a deal with the platform reportedly worth $20 million in 2020 for their production company, Archewell Audio.
The Sussexes delivered just 13 hours of programming in two and half years — 12 episodes of Markle's "Archetypes" podcast, and a one-off holiday special.
A representative for WME, the talent agency that recently signed Markle, also confirmed the news. However, the agency said the former actress is working on developing more content for another platform.
"The team behind 'Archetypes' remain[s] proud of the podcast they created at Spotify. Meghan is continuing to develop more content for the 'Archetypes' audience on another platform," the WME rep said.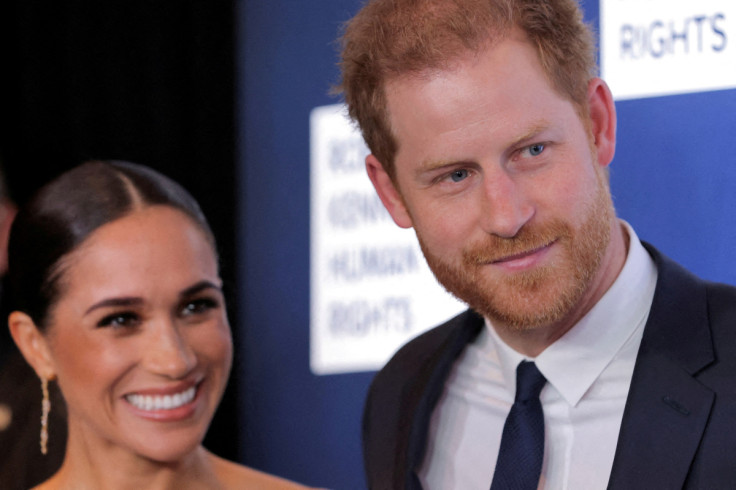 © Copyright IBTimes 2023. All rights reserved.