Meghan Markle And Prince Harry Caused 'Chaos' And 'Disaster' For Queen Elizabeth
Prince Harry and Meghan Markle's attempt to give the public a glimpse into their personal life received a slew of backlash. One expert believes the couple's interview has created an "utter disaster" for Queen Elizabeth and the rest of the royal family.
During their ITV documentary, Meghan and Harry revealed they were having a difficult time dealing with the negative press they have received. However, while some showed their support for the couple, others slammed the royals for complaining.
PR expert Mark Borkowski told The Guardian that Prince Harry and Meghan's decision to address the negative press created an "utter disaster" for Queen Elizabeth and the royal family.
"The population is split. I think younger people get it and are more attuned with it. But the rump of people who are monarchists still probably go out and buy the Daily Express. Those are the people he is not convincing," he said.
Although the royals abide by the motto "never complain, never explain," Borkowski claimed Harry believed he could change the public opinion by violating the tradition, but failed.
"You allow the intrusive lens into your life, and you are out of control. No matter how much editorial control they had with their mate, Tom Bradby, he's caused chaos," he said.
Borkowski suggested Prince Harry and Meghan's interview appeared to be a Hollywood PR strategy. "The royal family are a publicly-funded heritage business, and as anybody that has entered in to [it] has discovered, the rules go out of the window," he explained.
"[Celebrities] don't have the same responsibility, don't have the love of the nation to deal with."
Despite the backlash Meghan and Prince Harry have received since the interview, the couple continues to put on a united front while attending public events, and have appeared to be in great spirits.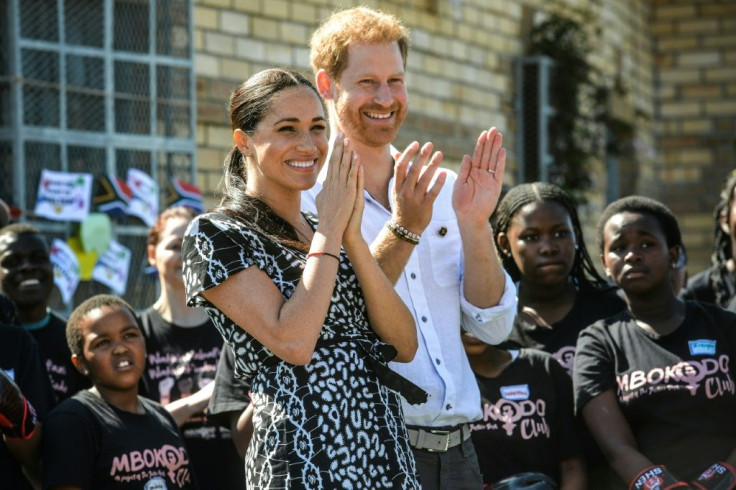 © Copyright IBTimes 2023. All rights reserved.