Why Meghan Markle Was Dumped By 'Popular' Boyfriend Before Meeting Prince Harry
Meghan Markle appears to have a great life with Prince Harry and baby, Archie Harrison Mountbatten-Windsor. However, before she married her husband, and became a member of the royal family, she experienced an unexpected heartbreak.
After she graduated high school, Meghan began attending Northwestern University. Although she thought she met her dream guy during her freshman year, an unexpected event derailed her plans.
In the book, "Meghan: A Hollywood Princess," Andrew Morton revealed Meghan was elated when she began dating one of the most "popular" guys on campus.
"Her first boyfriend [at university] was Steve Lepore, a chiseled, white, 6'5'' sophomore basketball player from Ohio," the royal biographer wrote.
"He made Meghan at 5'6'' feel petite. Her association with Lepore raised her stock with her Kappa Kappa Gamma sorority sisters, who were impressed that she had snared such a hottie."
A source previously told The Sun that Meghan was always determined to find the perfect man. "[Meghan] was moving into a new world from LA and being able to land a guy who was already settled and popular was important for her," the insider explained.
"She was very proud of having landed this handsome guy and happy to share photos of him. She spoke of how broad and beautiful his chest was. Meghan was used to being 'the star' of the pairing, but Steve was the star of the basketball team. She hadn't ever dated someone like that."
However, Meghan's perfect relationship quickly came to an end when Lepore transferred to Wake Forest University in Winston-Salem, North Carolina.
Years later, following several failed romances, Meghan began dating Prince Harry, and the two eventually became engaged. The couple married in May 2018 and welcomed their first child together the following year.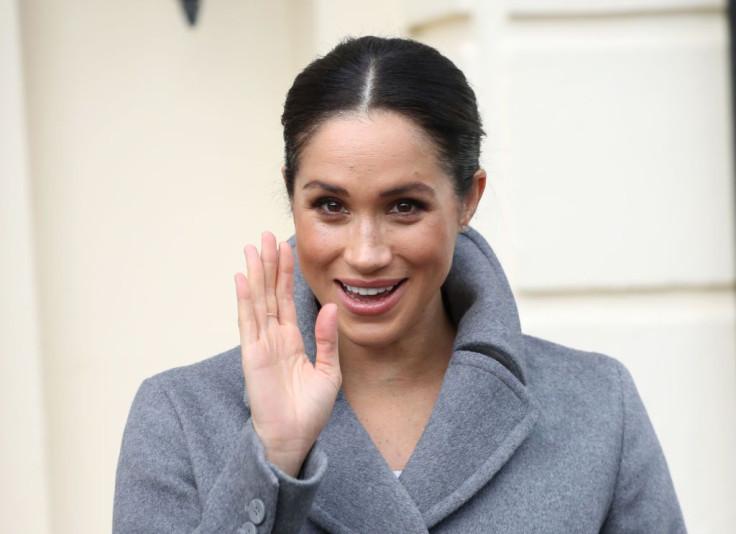 © Copyright IBTimes 2023. All rights reserved.