Meghan Markle, Prince Harry Deny Mail On Sunday's Claim They Contributed To 'Finding Freedom'
KEY POINTS
Mail on Sunday accused Prince Harry and Meghan Markle of contributing to Omid Scobie and Carolyn Durand's book "Finding Freedom"
The Duke and Duchess of Sussex denied the claim that they collaborated with the authors
Twitter users called Prince Harry and Markle liars after reading Scobie and Durand's book
Meghan Markle's lawsuit against Mail on Sunday is still ongoing and the latter's legal team has argued that the royal couple cooperated in making the book "Finding Freedom." However, the Duke and Duchess of Sussex have denied the claim.
"The claimant and her husband did not collaborate with the authors on the book, nor were they interviewed for it, nor did they provide photographs to the authors for the book," Markle's rep, Justin Rushbrooke QC, said a written submission in the High Court, as quoted by ITV.com.
Omid Scobie, who co-authored the book "Finding Freedom" with Carolyn Durand, also provided a witness statement to both Markle and Mail on Sunday's legal teams.
The publisher's legal team said Scobie's statement "seems to confirm that people working on behalf of [Meghan] co-operated with the authors and gave them the names of people close to [Meghan] who would help."
"He spoke to them both [Harry & Meghan] with some frequency," Mail on Sunday's lawyers added.
Mail on Sunday's team argued that the royal couple made some contributions to the book because the biography "gives every appearance of having been written with their extensive co-operation," Antony White QC for Associated Newspapers, the publisher of Mail on Sunday and MailOnline, wrote in a statement.
"The book contains a great deal of detailed information about [Meghan's] personal life, including a number of passages referring to her relationship and communications with her father, and a section referring to the letter which is at the heart of this case," he added.
Alexandra Marzec, also representing the paper, told the court that Markle was using her friends as "PR agents" to influence the media. This is an important matter for the tabloid because it claimed, in its defense, that Markle wrote the letter to her father expecting that it would be published by the media — something that Mail on Sunday did in February 2019.
The Duke and Duchess of Sussex's involvement in "Finding Freedom" has been questioned after the public got a hold of the book because Scobie and Durand stated in the Author's Note that they spoke with the royal couple "when appropriate." Several Twitter users even called the couple liars after learning about this.
But the Duke and Duchess of Sussex released a statement before the book's release, saying that they didn't contribute anything to it.
"Duke and Duchess of Sussex were not interviewed and did not contribute to 'Finding Freedom'," the Sussexes' spokesperson said. "This book is based on the authors' own experiences as members of the royal press corps and their own independent reporting."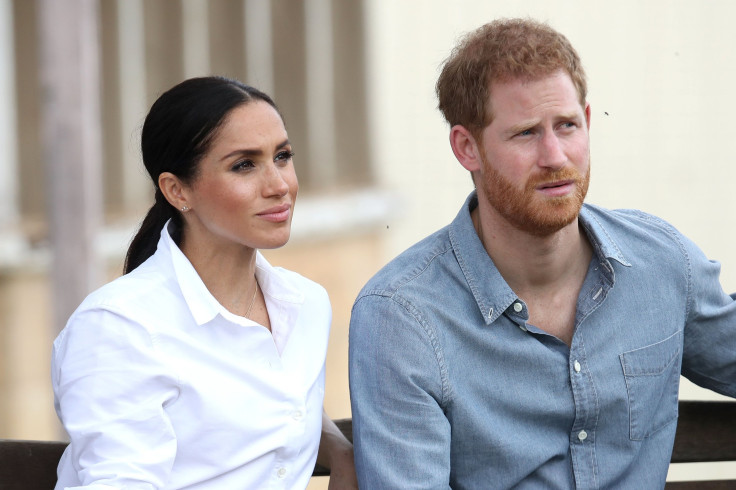 © Copyright IBTimes 2023. All rights reserved.