Meghan Markle, Prince Harry Drop Major Clues About Having Second Baby
Meghan Markle and Prince Harry are dropping clues that they are eager to have another baby.
Royal fans were overjoyed when the Duke and Duchess of Sussex welcomed their firstborn, Archie. The youngest royal has only joined the royal family for six months, but there are already rumors that Markle could be pregnant again.
The palace has not confirmed it, but the couple is dropping hints that they are indeed eager to give their son a sibling soon. The Duke and Duchess of Sussex held a coffee event for military families in Windsor and Prince Harry was heard talking about a possible second baby.
"Harry was really quite interested in how things were with second children, as well because we both have older children," Susie Stringfellow, a military wife, told ITV. "We were trying to encourage him to have a second baby."
Prince Harry also reflected on his decade service in the army and confessed that he would miss his son if he would be apart from him for a long period of time. Prince William's brother confessed that he couldn't imagine what it would be like to miss his son especially that he changes so quickly.
Prince Harry and Markle also shared adorable photos of them with kids on their official Instagram account. One clip featured Prince Harry carrying a baby girl while they look each other in the eye. Another snap features Markle smiling while she plays with the little girl.
For months there have been rumors that Markle could be pregnant with her second child. The speculations started when she was spotted wearing her maternity dresses during her and Prince Harry's official tour to South Africa in September.
The pregnancy rumors intensified when reality TV expert Kate Casey tweeted that for her, Markle was "already pregnant with their second." A number of netizens shared their thoughts agreeing that they felt the same.
While Prince Harry and Markle wait for their second child, the duchess shared their son's most recent milestones. According to her, Archie has just gotten his two teeth and is already crawling.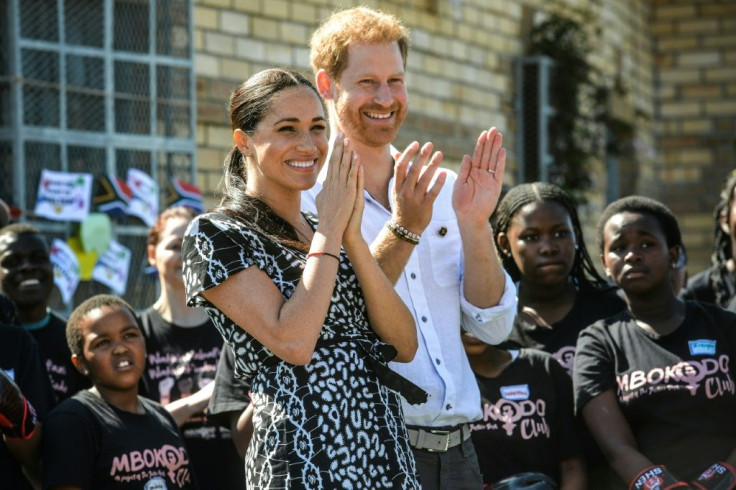 © Copyright IBTimes 2023. All rights reserved.