Meghan Markle, Prince Harry Not Inviting Donald Trump, Obamas To Royal Wedding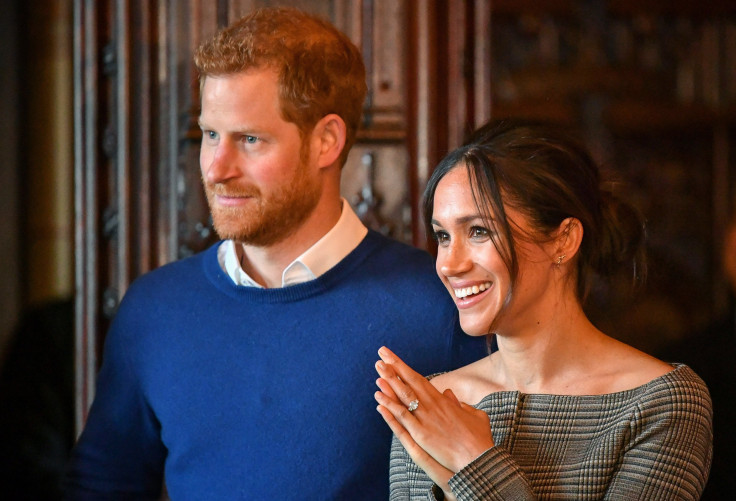 Prince Harry and Meghan Markle's wedding guest list will likely not include Donald Trump and the Obama family.
Prince Harry and the "Suits" star are already working on their wedding guest list. According to an insider, the former president of the United States, Barack Obama, and the current POTUS, Donald Trump, are unlikely to get an invite. The British royal family has apparently chosen not to extend invitations to the two to avoid diplomatic issues.
"President Trump will not be invited because the wedding will be for friends and family only," an insider told Daily Mail. "It won't be a state occasion. If Mr Obama was invited, the invitation could look like a snub to Mr Trump, and His Royal Highness would not wish to cause a diplomatic row."
Prince Harry and Obama share a great friendship. In fact, they were spotted laughing and chatting side by side as they watched the wheelchair basketball game during the 2017 Invictus Games in Toronto in September.
In December, Prince Harry interviewed Obama for BBC News Radio for "Today" program. During their interview, the former POTUS asked Prince Harry if he needs to speak faster and if he needs to have a British accent.
Prince Harry joked that Obama need not speak faster or use a British accent, but he had to refrain from long pauses. Markle's fiancé even threatened Obama with a serious look if he does it. "I don't want to see that face," Obama responded.
In related news, while the former and current U.S. presidents are unlikely to get an invite for the royal wedding, one of Prince Harry's ex-girlfriend may attend his nuptials. According to an insider, Chelsy Davy and the groom-to-be remain good friends. Thus, he might invite her.
"Both [Prince Harry and Markle] will be going through the list carefully. Don't expect to see Cressida invited —the two didn't remain friends— but do not be surprised if Chelsy shows up with a date. The two have remained friends long after ending their relationship and still keep in touch to this day," a source told Us Weekly. "Meghan would have no problem with her being there and Chelsy was on the preliminary list of friends to invite."
© Copyright IBTimes 2023. All rights reserved.