Meghan Markle, Prince Harry's Archewell Trademark Application Still Pending
KEY POINTS
Prince Harry and Meghan Markle's trademark application for Archewell is still pending
Prince Harry and Markle announced the name of their new foundation in April
Many questioned the timing when the Sussexes announced the name of their new foundation
Update: The article was edited to reflect the statement of The Sussex Media clarifying that the trademark applications for Archewell have not been rejected but are alive and still pending. The process is moving forward both in the U.S. and internationally.
Meghan Markle and Prince Harry applied to trademark Archewell, but the application is currently pending following a request for clarification of certain terms.
The Duke and Duchess of Sussex filed to trademark Archewell for their new charity. The royal couple also planned to build their brand around it.
However, according to The Sun, their application didn't run smoothly, claiming it was "rejected" due to multiple reasons.
According to the publication, the examiner assigned to review the application sent the couple an "Irregularity Notice" to address several errors. Among the issues was its vague nature based on the documents acquired by The Sun.
"The wording 'providing a website featuring content relating to philanthropy, monetary giving, volunteer and career opportunities' in International Class 35 is also indefinite and over broad, and must be clarified to specify the nature of the content provided," the notice read.
However, The Sussex Media has confirmed that this report is false. The trademark application was not rejected and is moving forward in the United States and in other countries.
"It's misleading to say that Archewell's trademark applications were rejected -- the applications are live and pending, and do not need to be refiled or restarted," The Sussex Media said in an email to International Business Times.
"Both in the U.S. and internationally, each trademark application is moving forward with a request for clarification of terms and certain administrative items," it said before adding that this a "very routine" part of the trademarking process.
The Sussexes planned to create a non-profit organization that offers emotional support groups, a multimedia educational empire and a website similar to Markle's blog The Tig.
Prince Harry and Markle announced the name of their new foundation in April. According to the couple, they intend to use something of meaning and something that matters with their charity.
"Archewell is a name that combines an ancient word for strength and action, and another that evokes the deep resources we each must draw upon," an insider said.
"We look forward to launching Archewell when the time is right."
However, many questioned the timing of the announcement because it was made while the world was in the height of battling the coronavirus pandemic. Even royal correspondent Phil Dampier found the timing "appalling."
"If I were Harry and Meghan I would have laid low until this situation (coronavirus) was over," Dampier explained.
"People everywhere are really concerned with dealing with this and it does not look good, however good the cause is."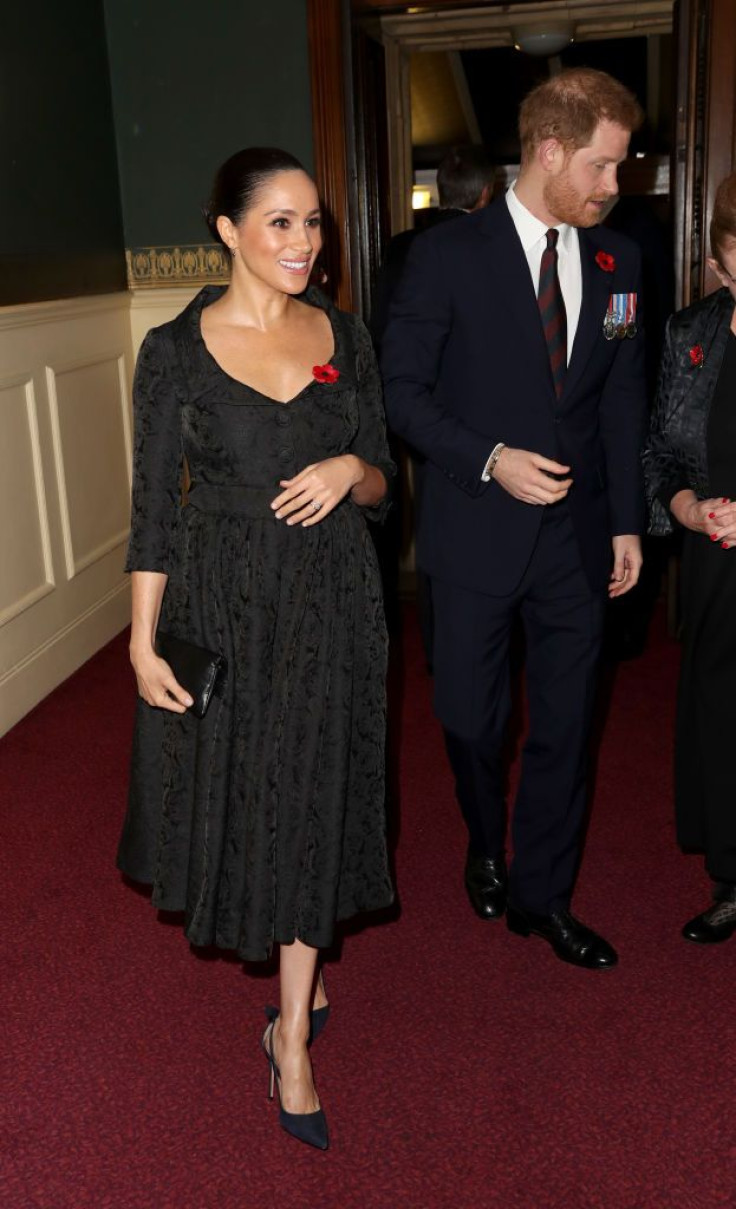 © Copyright IBTimes 2023. All rights reserved.