Meghan Markle, Prince Harry's Son Archie 'Could Be King' When This Happens
Meghan Markle and Prince Harry's son could still be king someday.
Prince Harry is way down the line of succession following Prince Louis' arrival. The Duke of Sussex is sixth-in-line to the throne while his newborn son Archie Harrison Mountbatten-Windsor is in seventh place.
At first look, it's unlikely for Prince Harry and his son to take over the throne. However, royal historian Kate Williams said that it's still possible.
Williams told Sky News on Thursday that the Duke and Duchess of Sussex have to discuss their baby's name with Queen Elizabeth II and Prince Charles. Among the reason for this practice is the possibility of the baby becoming king one day.
"They don't have to tell the Queen but it's courtesy they wished to do so because it's very important to her what the name is. This child could one day, possibly, be king," Williams said.
According to Williams, Archie can be king if all of those ahead of him in the line of succession would abdicate. This may be unlikely to happen but there are a lot of strange things that happen in the royal family, so it's still possible.
"There is a very small possibility we might have a King Archie," she added.
As of late, Prince Harry and Markle's baby has no royal title. However, Sarah Finley of Mail Online said that it's possible that he will be a prince when Prince Charles takes over the throne.
Queen Elizabeth II could overturn the decree to make Archie a prince. Her Majesty could issue news letters patent to do this.
However, royal expert Imogen Lloyd Webber said that it's unlikely for Queen Elizabeth II to do it because the "monarchy needs to be slimmed down." So, at the time Archie cannot be a prince.
When Prince Charles takes over the throne, Archie will automatically become a prince since all the grandchildren on the direct male line of the sovereign is entitled to the HRH status. Prince Harry and Markle are willing to wait.
In related news, Queen Elizabeth II was caught in a "very rare" moment during a photoshoot with Archie. Her Majesty was beaming with joy as she looked at her great-grandson and this is something not usual to the monarch.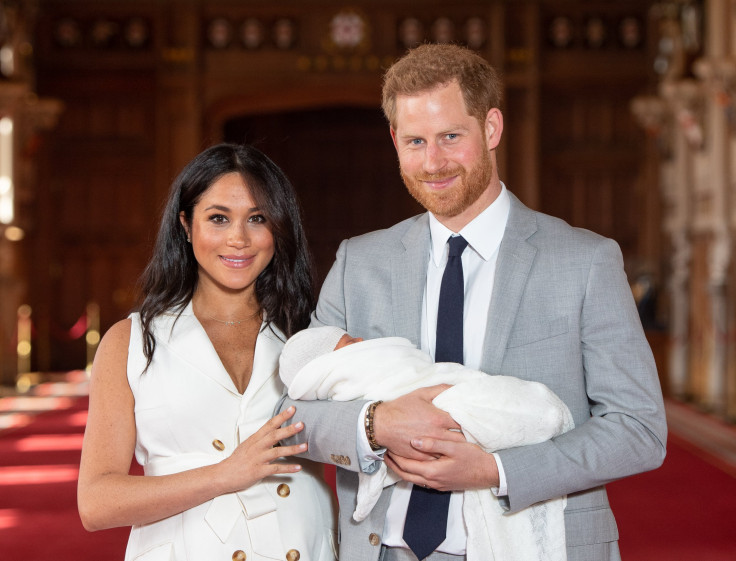 © Copyright IBTimes 2023. All rights reserved.