Meghan Markle Reportedly 'Too Broke' To Have Her Car Fixed Before 'Suits' Gig
KEY POINTS
Meghan Markle couldn't have her Ford fixed because she didn't have enough money
Meghan Markle was so broke before landing a role on "Suits"
Meghan Markle admitted that she was a fraud and casting directors won't hire her
Meghan Markle reportedly struggled with money years before she met Prince Harry.
In the book "Meghan: A Hollywood Princess," royal author Andrew Morton said that things were so bad for the Duchess of Sussex before she landed a role on "Suits" that she couldn't even have her car fixed.
On her way to audition one day, the electric button on her Ford Explorer failed to open. Markle tried using the key, but it didn't work as well. Since Prince Harry's wife was already running late to her audition, she decided to climb on the hatchback trunk which used a different key.
"By some miracle, it opened. Running short on time, she had no choice but to crawl in through the back and clamber over the seat. When she got to the casting studio, she pulled into a deserted part of the parking lot and exited the same way," Morton said.
The royal author also revealed that Markle endured getting in and out of her car this way for months because she didn't have the budget to have it fixed. But since she also felt self-conscious about riding her car from the trunk, she pretended to be looking for something when other people are looking.
Meanwhile, Markle previously admitted to being a fraud for allegedly lying to casting directors to land an acting job. In the clip uploaded by Daily Mail, Markle revealed that she once told acting directors that she was a part of an actors' union when she wasn't.
"I was Taft-Harteleyed, which is I pretended I was union.... and you have to... it was the pilot called Century City with Héctor Elizondo. And I got there, and they're like - so you're union. And I'm like of course, I'm union I mean yeah absolutely. And then I wasn't. To this day those casting directors will never hire me. I was such a fraud," she said.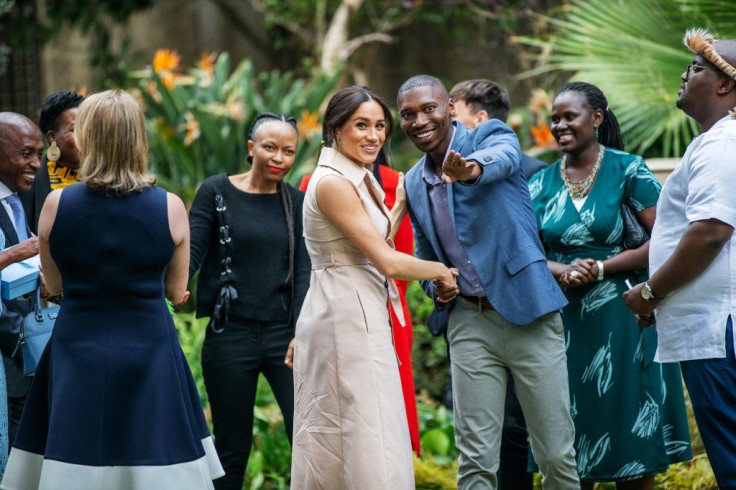 © Copyright IBTimes 2023. All rights reserved.