Meghan Markle Rumors: Conspiracy Theorists Claim Duchess' Baby Bump Is Fake
Meghan Markle has dealt with a lot of accusations in the past several months. She's been deemed difficult, demanding and too modern. However, the latest rumors claim that she is faking her pregnancy.
Of course, these rumors don't actually come from an insider, but social media trolls seem dedicated to "proving" that the Duchess of Sussex's baby bump is fake.
"6 months pregnant and she bends this low without batting an eyelid. Yes, #Meghan, we believe you are pregnant! #DuchessOfDeceit," one Twitter account posted with a photo of Meghan bending down.
"After yesterday, this has got to be said #MEGHANMARKLE IS NOT PREGNANT! ITS A #MOONBUMP #SURROGATE AND HERE IS THE PROOF. NO MORE LYING #CharlatanDuchess stop making #fools out of #Britain #TREASON," another user wrote with photos that supposedly show the "fake bump" slipping down Meghan's body.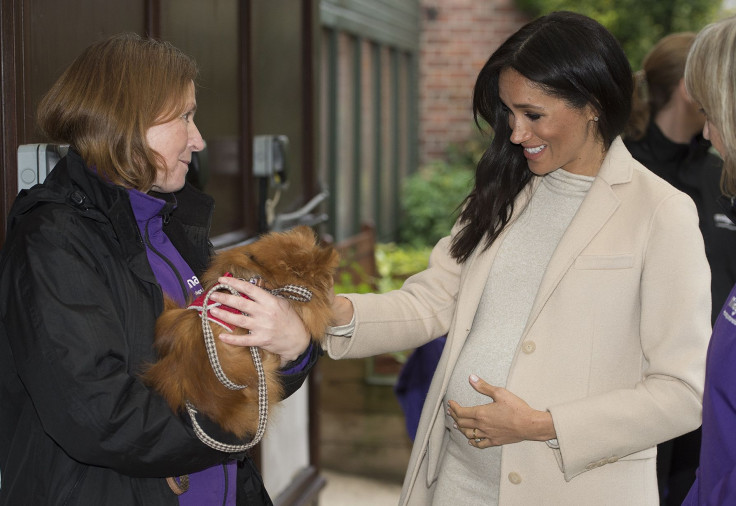 Another user pointed to Meghan's navel as proof that she is faking her pregnancy. "Her belly button is placed between her ribs?!?! What is this nonsense?!?! How can someone think this deformed bump is real?!?! Is everyone blind??? #RealLifeBirdBox #Moonbump #ItsFakeForHeavensSake," the commenter noted.
This isn't the first time commentators online have claimed Meghan is faking her pregnancy. As previously reported, after a photo showed the top of her baby bump looking rather square last month, trolls were up in arms.
It's becoming common for famous celebrities to be accused of faking their pregnancies. Beyoncé's pregnancies were both the subject of much scrutiny, with conspiracy theorists claiming photos were doctored and she wore a prosthetic. Last year, Chrissy Teigen was accused of wearing a fake baby bump by some social media users as well.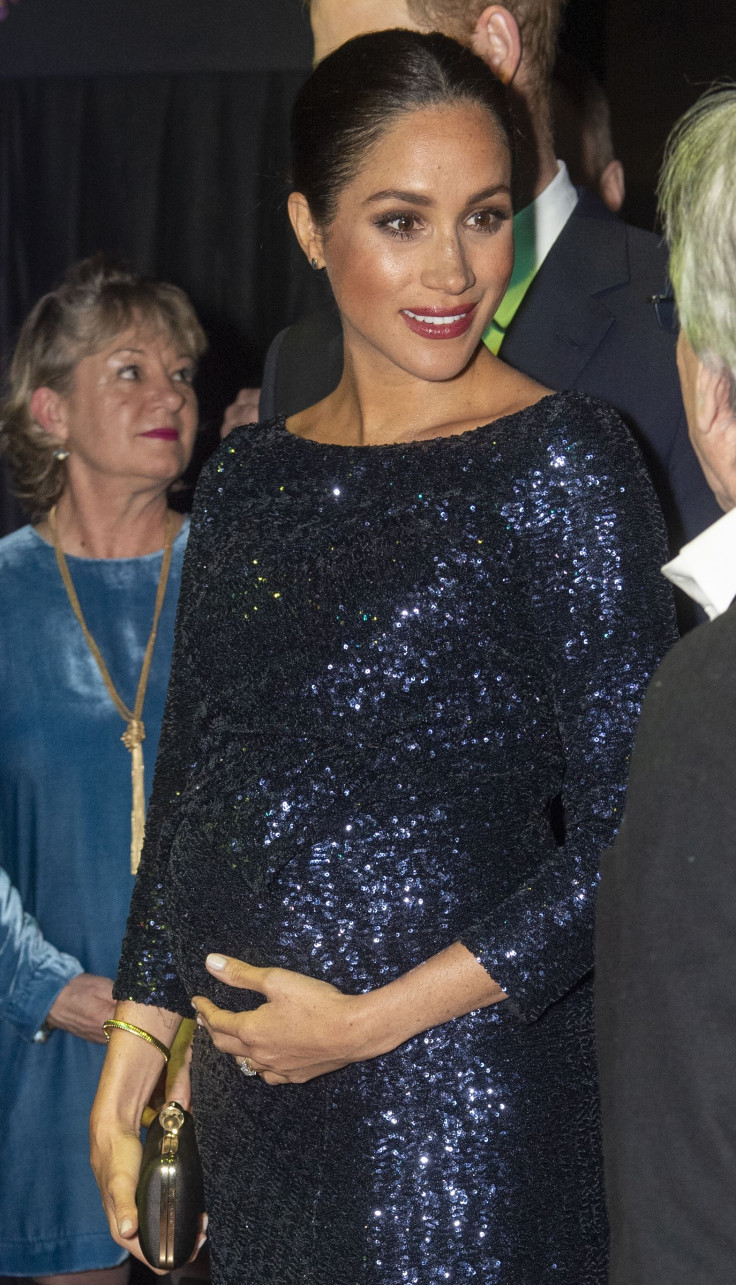 Some fans are coming to Meghan's defense. "Pardon, trying to control laughing. What you are saying is possibly the silliest yet! Meghan is not wearing anything 'foam' unless it's in shoe inserts," one wrote.
"Those people out there saying Meghan Markle is faking her pregnancy have way too much time on their hands," another wrote.
While the fake bump theorists look for more evidence, royal fans who believe the Duchess is pregnant are wondering where Meghan will give birth. Rumors had circulated late last year that the Duchess was looking at a possible home birth while more recent reports have suggested she'll go to Frimley Park, which is close to Frogmore Cottage.
Either way, it sounds like Meghan and Prince Harry will ditch the Lindo Wing, where all of Prince William and Kate Middleton's children were born. Princess Diana also gave birth to both princes in one of the luxury maternity suites at St. Mary's Hospital.
© Copyright IBTimes 2023. All rights reserved.