Meghan Markle Shock: Sussexes' Statement About Brand 'Unnecessary,' Duchess' True Motives, Nature Exposed
KEY POINTS
Prince Harry and Meghan Markle's statement about the Sussex Royal brand was unnecessary
The Duke and Duchess of Sussex threw shade at the Queen over Sussex Royal brand
The Queen has banned the Sussexes from using Sussex Royal
Meghan Markle and Prince Harry just released a statement regarding Queen Elizabeth's decision to ban them from using their Sussex Royal brand.
The royal couple claimed that there is no jurisdiction by the monarchy or the cabinet office over the use of the world royal overseas. While speaking with Daily Mail, royal biographer Tom Bower said that the couple's response just showed the public what Markle's true nature and motives are.
"Her comments about the Queen's decision smacks of spiteful fury. I fear it will get worse," he said.
While speaking with Express, royal commentator Richard Fitzwilliams called Prince Harry and Markle's statement completely unnecessary because they just made it seem as though it was done in spite.
"The idea of putting out a statement which agrees that they can't use the word royal but contradicts the idea the monarchy can stop using them. They're basically saying the royals can't stop them using it, but they won't be using it. It has been especially unnecessary to underline it in this way, especially as the agreement will be reviewed after a year. It simply emphasizes the division that we know that's there. The tone they've taken is that they are unhappy, they've made it clear every step of the way," he said.
A spokesperson for the Duke and Duchess of Sussex announced that the royal couple has no plans to use the Sussex Royal brand after their exit from The Firm is made official at the end of March.
This means that their foundation will no longer be called Sussex Royal. The official handle of their Instagram account will also be changed.
Meanwhile, Prince Harry and Markle have also been accused of throwing shade at the Queen with their statement. "Good Morning Britain" host Piers Morgan savaged the royal couple for disrespecting Her Majesty.
On Twitter, some critics have also said that same thing about the Duke and Duchess of Sussex.
"Meghan Markle are Prince Harry say Queen doesn't own the world 'royal,' has no jurisdiction overseas. Wow – very disrespectful comments considering that the Queen is his grandmother!" Twitter user @Cindys_Taras said.
"Voiceovers by Meghan? She'll work cheap – coverage of her legal fees to pay for attacking the Queen. And the same for Harry," Twitter user @majesticprimate said.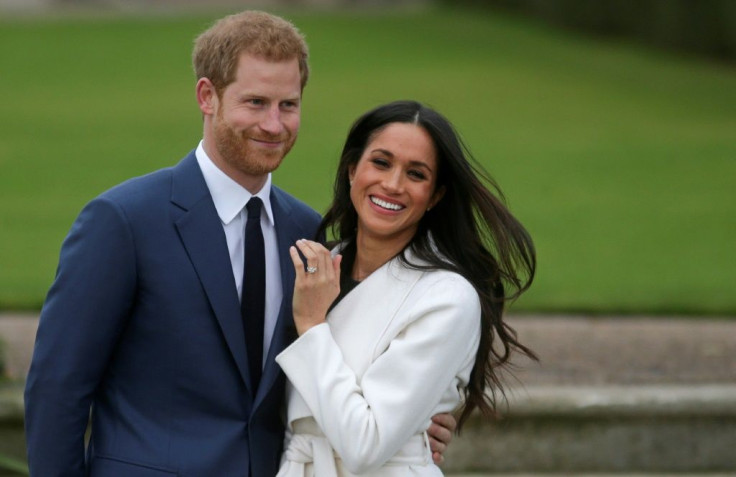 © Copyright IBTimes 2023. All rights reserved.