Meghan Markle Shouldn't Do This To Avoid Upsetting The Queen On Christmas
Meghan Markle has reportedly been given a strict to order to avoid doing one thing that may upset Queen Elizabeth II on Christmas Day.
The "Suits" alum has been asked to play down her skills when playing charades with the members of the royal family during the holiday. Royal aides claimed that Her Majesty loves to give her own royal command performance on Christmas night, and she typically does charades featuring impersonations of world leaders, VIPs, and stars that she's met in the past.
Prince Harry, who wed Markle in May, has reportedly informed his wife on the Christmas do's and don'ts that she should follow while they are in Sandringham. He has also given Markle some advice that she could pass on to her mom, Doria Ragland, who has also been invited to celebrate Christmas with the royal family.
"It can be very confusing. The jokes and presents are very cheesy, life is grand, the protocol is unbending, and it terrifies the life out of incomes. They don't like show-offs, especially newcomers to show off. The Duchess has to resist that American urge to win at everything. The whole family likes to play charades on Christmas night and she must never beat the Queen, who is a fine actress herself," a royal aide told Express.
Additionally, Prince Harry has also asked Markle to not speak against the royal family's traditional boxing day pheasant shoot.
In related news, Alex Scarsi, a journalist for Express, recently revealed that Markle cannot speak to the Queen anytime she likes while they are at a formal dinner. Even though Markle may be seated beside the Queen, she cannot just look at Her Majesty and strike up a conversation.
Royal etiquette dictates that the Queen has to speak to the person sitting on her right side at the start of the meal. During the second course, the Queen should talk to the person on her left.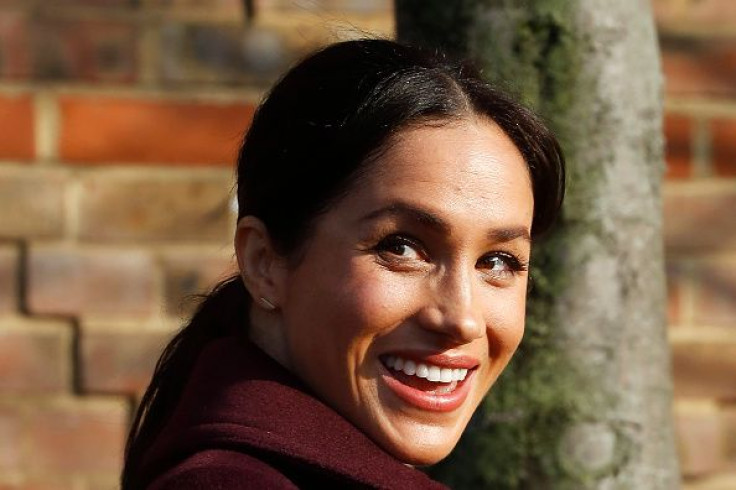 © Copyright IBTimes 2023. All rights reserved.