Meghan Markle Takes Inspiration From Princess Diana's Charity Work With Cookbook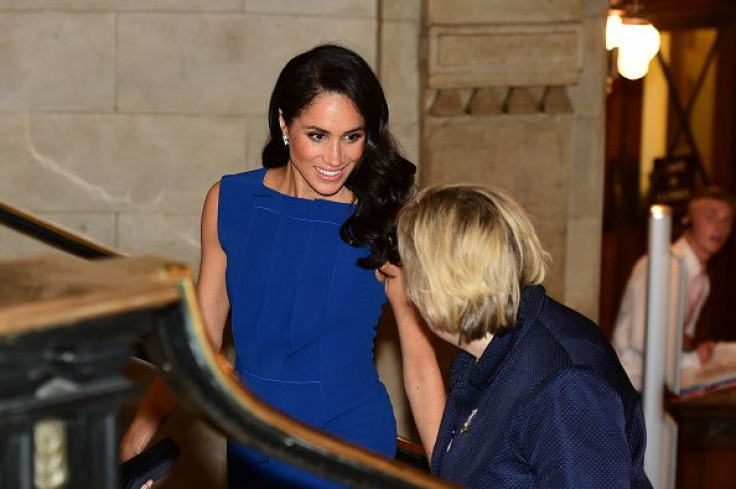 Meghan Markle's Grenfell cookbook project was reportedly inspired by Princess Diana's tireless charity work when she was still alive.
Joe Gamp, a journalist for Express, revealed that 30 years ago, Princess Diana actively spent time visiting the charities and initiatives that she was involved in. In 1993, she went to a Red Cross feeding station in Zimbabwe and served the young children with food.
Additionally, the Princess of Wales, who was the patron of 119 charities at that time, also helped raise money to help fight AIDS and breast cancer. One of her attempts to solicit funds is by selling items from her own closet and donating them to charities.
The mom of two was also the patron of The Passage, St. Vincent's Center in the mid-90s. While there, Princess Diana helped cook and talk to people while accompanied by Prince William and Prince Harry. Princess Diana was also the patron of Centerpoint charity, where she helped with the activities of the organization.
Markle, on the other hand, recently a cookbook with the Hubb Charity Kitchen. Those involved in the publication are residing in west London. It was reported that the Duchess of Sussex visited the charity earlier this year while settling into her new life in the United Kingdom.
"Together: Our Community Cookbook" features 50 recipes launched by the women of Grenfell. Markle contributed the foreword to the book.
"An apron was quickly wrapped around me, I pushed up my sleeves, and I found myself washing the rice for lunch. I felt immediately connected to this community kitchen; it is a place for women to laugh, grieve, cry, and cook together. Their roles as matriarchs united them across their cultures; the kitchen proved an opportunity to cook what they knew and to taste the memory of home, albeit homes some had recently lost," Markle wrote.
Manira Mahmud, who started the project after escaping from the fire, said that she had the idea to create a cookbook after she was placed in a hotel with her family and without a kitchen.
"It was very emotional for me to get into the kitchen. The moment I started cooking I was in tears," she said.
© Copyright IBTimes 2023. All rights reserved.