Meghan Markle Took This One Item From Previous Marriage, Biographer Says
Meghan Markle only took one item from her shared home with Trevor Engelson when they split.
According to Andrew Morton's "Meghan: A Hollywood Princess" biography, the "Suits" actress did not take so many items when she left the home she used to share with her ex-husband. She just took the blender.
"She packed the blender into the backseat of her car even though it would have been just as easy to buy a new one," Morton wrote (via Express). "It sat on the kitchen counter of her Toronto house, a material reminder that her home was no longer in Los Angeles."
The "Loose Women" presenters including Andrea McLean, 48, Stacey Solomon, 28, and Janet Street-Porter, 71, gave their reactions about Morton's revelation.
"I wouldn't leave the relationship without my prized positions," Solomon said while adding that she would have taken more.
Morton has talked with a lot of people close to Markle when he wrote the book. According to them, Markle's relationship with Engelson started so smooth but ended up so bad that she returned the engagement and wedding rings to him through a registered post.
"A wealthy entrepreneur friend claimed the marriage ended so abruptly that Meghan sent her wedding and engagement rings back to Trevor by registered post," Morton wrote. "Another confirmed that the decision to end the marriage was made by Meghan and that it had come 'totally out of the blue.'"
According to Morton, even after five years, Engelson couldn't contain his anger to Markle that when asked about his ex-wife the only words he said were "I have zero to say about her." One of Markle's friend said that the producer went from cherishing the actress to "feeling like he was a piece of something stuck to the bottom of her shoe."
Even Markle's childhood best friend, Ninaki Priddy, didn't like what she did with her ex. In fact, Priddy sided with Engelson and since then, the two women had not spoken to each other.
"What came to light after Trevor and I spoke ended my friendship with Meghan. I think everybody who knew them both was in shock," Priddy said. "All I can say now is that I think Meghan was calculated, very calculated, in the way she handled people and relationships. She is very strategic in the way she cultivates circles of friends."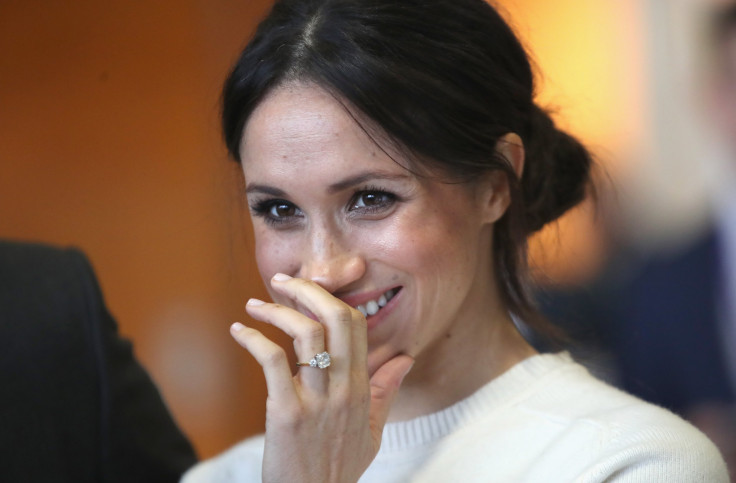 © Copyright IBTimes 2023. All rights reserved.
FOLLOW MORE IBT NEWS ON THE BELOW CHANNELS