Meghan Markle's Never-Before-Seen Footage Playing Queen In A Friend's Birthday Party Resurfaces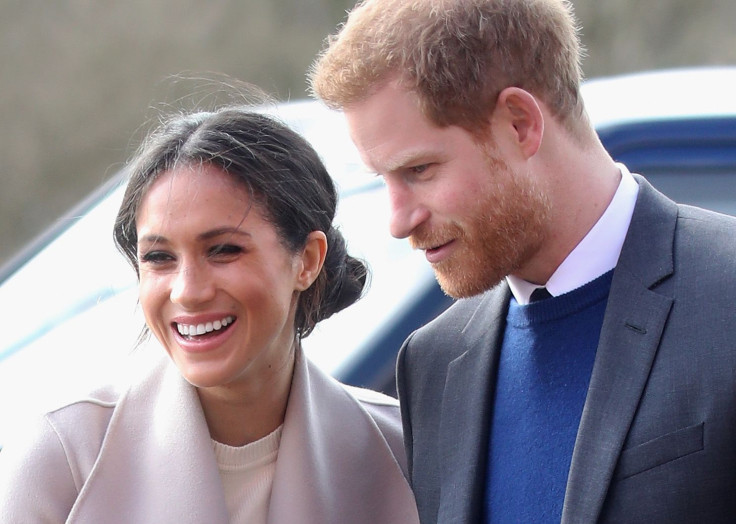 Meghan Markle may have had a premonition about her future as a royal.
Daily Mail recently shared never-before-seen footage of Markle playing a queen during her friend's birthday. The clip was taken on Jan. 29, 1990 during the 9th birthday of Ninaki Priddy, who was one of Markle's best friends.
"The show was called Your Royal Highness and the star was Meg. It's very funny to see this now and given what is going on with her life it's quite eye-opening. She was always the centre of attention, always the ringleader – it was my birthday, but she took the starring role!" Priddy recalled.
Priddy's mom, Maria, entered the garden with the camera. "You guys, look, we're on video tape! Come here, you guys!" Markle said in the video.
The future royal then told her friends to have a role-playing game. One scene featured a girl bowing to Markle. Another child asks, "Your Highness, your Highness, isn't there anything to do around this kingdom any more?"
"Yes, make 900,000 cookies… and sew me a nice dress," a young Meghan replies.
In the clip, Markle can be seen wearing a crown. Later on, the girls sing "Happy Birthday" to Priddy with the bride-to-be directly behind the celebrant. Unfortunately, Markle and Priddy's friendship is not the same as before.
Priddy didn't like Markle's decision to break up with her first husband, Trevor Engelson. Markle's former best friend sided with the actress' ex-partner.
"What came to light after Trevor and I spoke ended my friendship with Meghan. I think everybody who knew them both was in shock," Priddy said. "All I can say now is that I think Meghan was calculated, very calculated, in the way she handled people and relationships. She is very strategic in the way she cultivates circles of friends."
Priddy was among the guests during Markle and Engelson's nuptials on Sept. 10, 2011 in Jamaica. However, it is unlikely for Priddy to get an invite to Markle's royal wedding with Prince Harry as the former best friends never talked again after they fell out.
Prince Harry and Markle's will exchange "I do's" on May 19 at St. George Chapel in Windsor Castle. The ceremony will begin at 12 p.m. UK time (7 a.m. EST). After tying the knot, the newlyweds will depart for the carriage procession.
Watch Markle playing queen in the clip below.
© Copyright IBTimes 2023. All rights reserved.