Meghan Markle Wanted A British Boyfriend Before Prince Harry, Lizzie Cundy Claims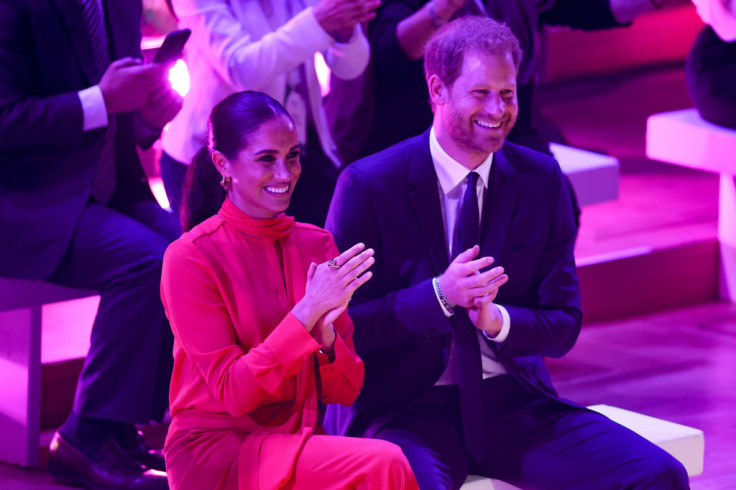 KEY POINTS
Meghan Markle reportedly told Lizzie Cundy that she wanted a British boyfriend
Cundy admitted that she tried to hook Markle up with Ashley Cole
The socialite joked that Markle won the lottery after marrying Prince Harry
Meghan Markle was looking for a British boyfriend before she met Prince Harry, according to Lizzie Cundy.
The English socialite and TV personality joined Nana Akua on GB News and discussed her connection with Meghan Markle.
"Yeah, I was friends with Meghan for a while, I really got on with her," Cundy said. "I was asked by a friend to look after her at a charity event I thought, 'who is this woman?' I don't know who she is. I want to sit with my friends. You know, when you go to [an] event, you said, you're in that corner I was like, I don't want to. I didn't know what 'Suits' was. No one actually knew who she was, and she had the pleasure of sitting next to me."
Cundy recounted some of their conversations and claimed that Markle wanted a boyfriend in Britain. Markle allegedly wanted to be part of the British showbiz industry.
"She was asking really where you know, she wanted a boyfriend, wanted to get onto the showbiz scene, and wanted a job in British TV. She wanted to be in [the] 'Made in Chelsea' show, so I said look, if I can help you I will, which I tried to do," she continued, admitting that she tried to hook up Markle with Ashley Cole.
"I said I'd try and hook her up with a few guys, you know, she wanted to stay in Britain. She wanted a British boyfriend, so she got one in the end and won the lottery," Cundy continued with a laugh while referring to Marke's now-husband, Prince Harry.
International Business News could not independently verify the claims.
In a previous interview with Mail on Sunday with Katie Hind, Markle claimed that Cole followed her on Twitter and desperately tried to get a date with her. However, some of her friends reportedly told her to avoid the former footballer.
Hind noted that they talked about American men, "but she didn't seem so keen on them."
British journalist and investigative reporter Tom Bower, the author of "Revenge," seemingly echoed Hind and Cundy's claims.
"She was looking for a husband, an English husband, and Harry was available," Bower said when he appeared on GB News' "Breakfast with Eamonn and Isabel."
He added that Prince Harry was a "lonely man" and "couldn't find anyone suitable." Allegedly, the Duke of Sussex was "desperately looking for somebody" when he met Markle.
"Meghan fitted the bill. She provided everything he needed. She was good looking, she was good company, [and] she could talk the way he wanted to talk about his subjects like Africa and things like that," Bower claimed. "And they both needed each other, and I think to that extent, for Harry, it was a wonderful gift, a match made in heaven, and also for Meghan because that was the sort of person [she was] looking for, famous and rich."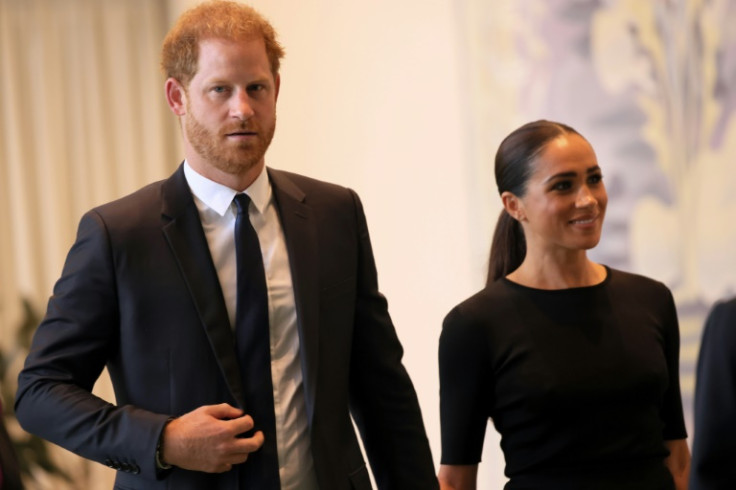 © Copyright IBTimes 2023. All rights reserved.