Meghan Markle's Dad Thomas Markle Collaborates With British Paparazzi For 'Staged' Photos
Meghan Markle's dad has reportedly earned some money after he collaborated with British paparazzi to stage some photos before the royal wedding.
According to the Daily Mail, the 73-year-old former lighting director was seen entering an Internet café with photographer Jeff Rayner. A few minutes later, Thomas was seen sitting behind a computer while looking at a news story about his daughter and Prince Harry.
The writers for the publication claimed that Thomas willingly posed for the fake photos that were sold to multiple publications. An estimated $135,000 has been earned from the photographs.
Jessica Anaya, the owner of the Internet shop that Thomas was photographed in, also confirmed that the pictures were all staged.
"The man and the photographer came in together. It was in the morning. They didn't stay long, probably about ten minutes and they left together. I thought it was strange that they were taking photos in here. It's an unusual place to take pictures," she said.
Prior to this revelation, Kensington Palace issued a warning to publishers asking them to respect the patriarch's privacy especially in the wake of his daughter's upcoming wedding. It has been revealed that Thomas has been harassed by the paparazzi.
Other photos of Thomas that have been revealed to be fake include one where he is being measured for his wedding suit. His snap reading through a British landmarks books at Starbucks is also deemed to be staged. Thomas was also rumored to be losing weight before the wedding, but his picture while seemingly exercising was also fake.
Thomas will reportedly fly to London ahead of the royal wedding on May 19. The palace confirmed that he will be walking his daughter down the aisle on her big day. Thomas will also reunite with his ex-wife, Doria Ragland, at the wedding. The matriarch will ride in the car with Markle on their way to St. George's Chapel in Windsor Castle.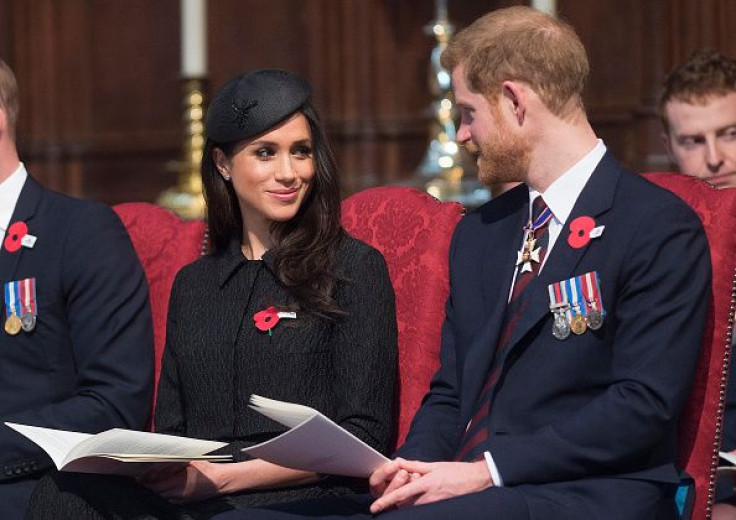 © Copyright IBTimes 2023. All rights reserved.
FOLLOW MORE IBT NEWS ON THE BELOW CHANNELS