Meghan Markle's Fans Criticize Kate Middleton: 'She's Lazy, Creepy' With 'Zero Personality'
Meghan Markle's and Kate Middleton's fans seem to be at war.
Last week, rumors surfaced claiming that the Duchess of Cambridge and Duchess of Sussex had a rift. This is reportedly the reason why Prince William and Prince Harry had a falling out and why the Duke and Duchess of Sussex wanted to move to Frogmore. Prince Harry and Markle reportedly don't want to live near Prince William and Middleton.
In response to the rumors, some of Markle's fans took to Twitter to slam Middleton.
"Kate Middleton is a creepy women for wearing everything Diana used to wear. Trying to win sympathy by using her dead mother in law scary. Zero personality," one user wrote.
"I only got one thing to say, no matter what you think, Kate will never be on Meghan's level, all that lazy consort did was marry a Prince, she don't know about working, and connecting with others, don't disrespect Meghan like that.. #DuchessOfSussex," another wrote.
Middleton's fans quickly defended the Duchess of Cambridge. According to one user, Markle was the lazy one and even dubbed the Duchess of Sussex a "social climber."
"Switch the names around and you get the actual truth. Kate is refined, professional and was groomed to fit in the royal family. Megan is a lazy social climber with no class," TiaMariaSnaffler commented.
While some were ranting online to defend either Markle and Middleton, other royal fans knew that it wouldn't help the situation. One fan recognized and respected the differences between the two duchesses.
"[You all] do know Catherine worked [before] Prince Will. She's worth $10 million. Meghan worked before Harry and is worth $5 million. Why do you weirdo fans thrive on drama tearing down these women? They will never be the same. Allow them to flourish in their own rights," Mrs. Majesty wrote.
Meanwhile, another source said that Middleton shouldn't be blamed for Prince Harry and Markle's decision to move out of Kensington Palace. The insider recognized the tension between the members of the Firm, but insisted that Middleton didn't do anything to force the couple to move to Windsor.
"But while there are some tensions behind the scenes, Kate is pretty unflappable and nothing has become bad enough to make Harry and Meghan want to move out," the source said.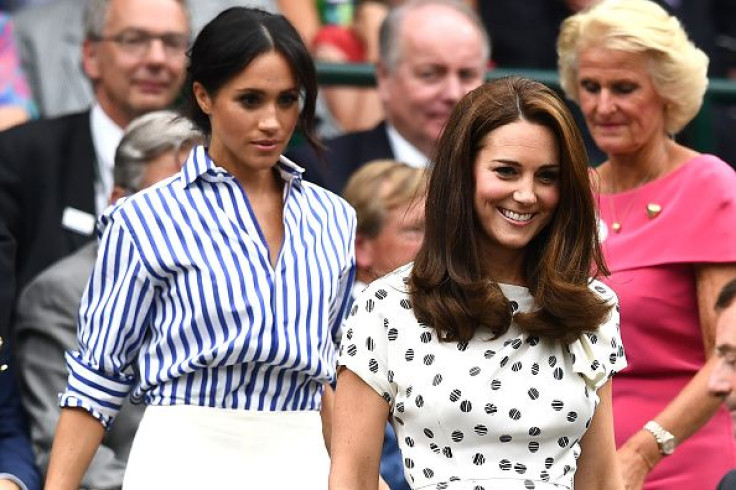 © Copyright IBTimes 2023. All rights reserved.